SPORT LEADERSHIP FORUM 3.0
June 8, 2019
MacRae Library, Dalhousie University Agricultural Campus
Truro, Nova Scotia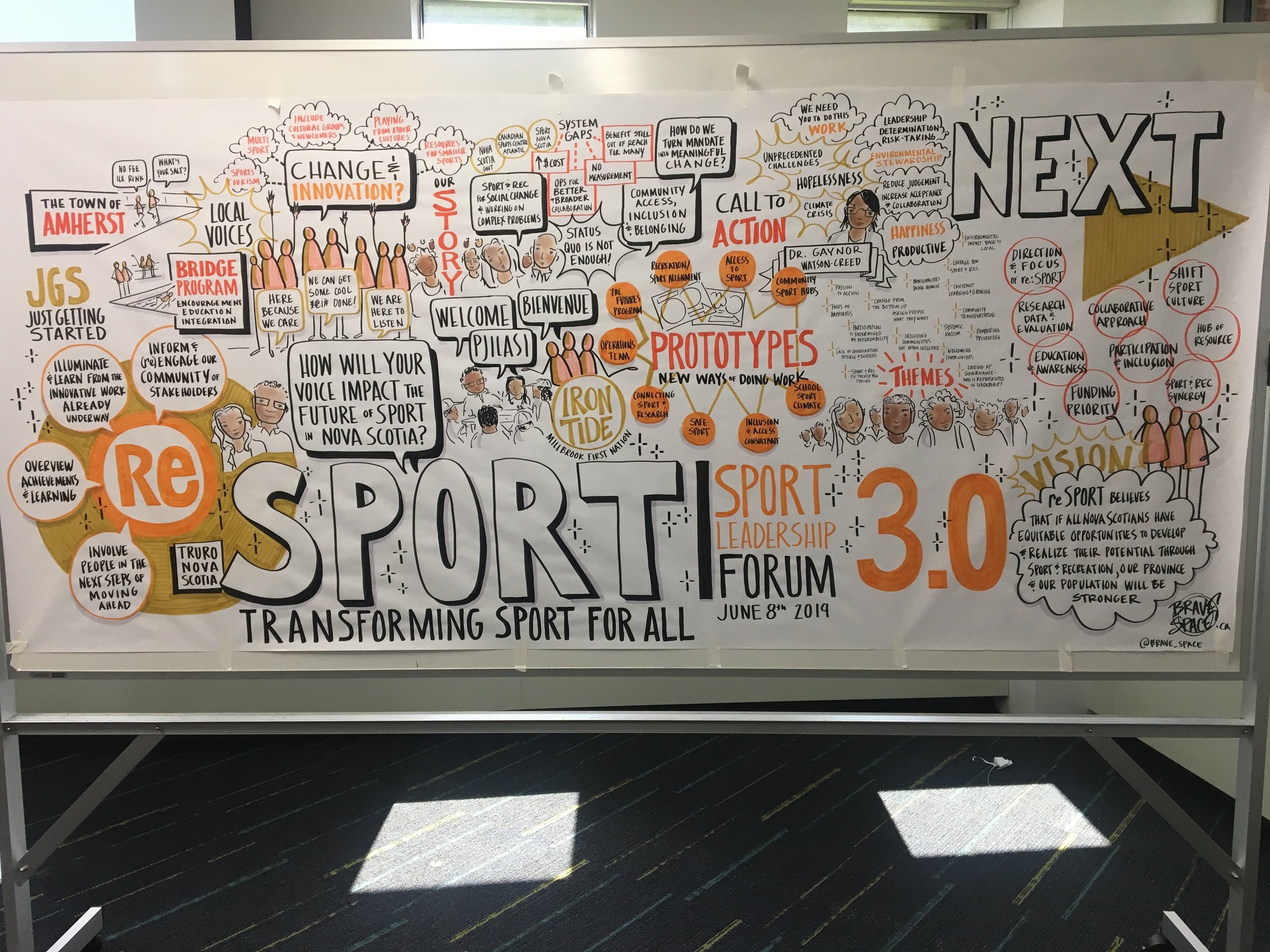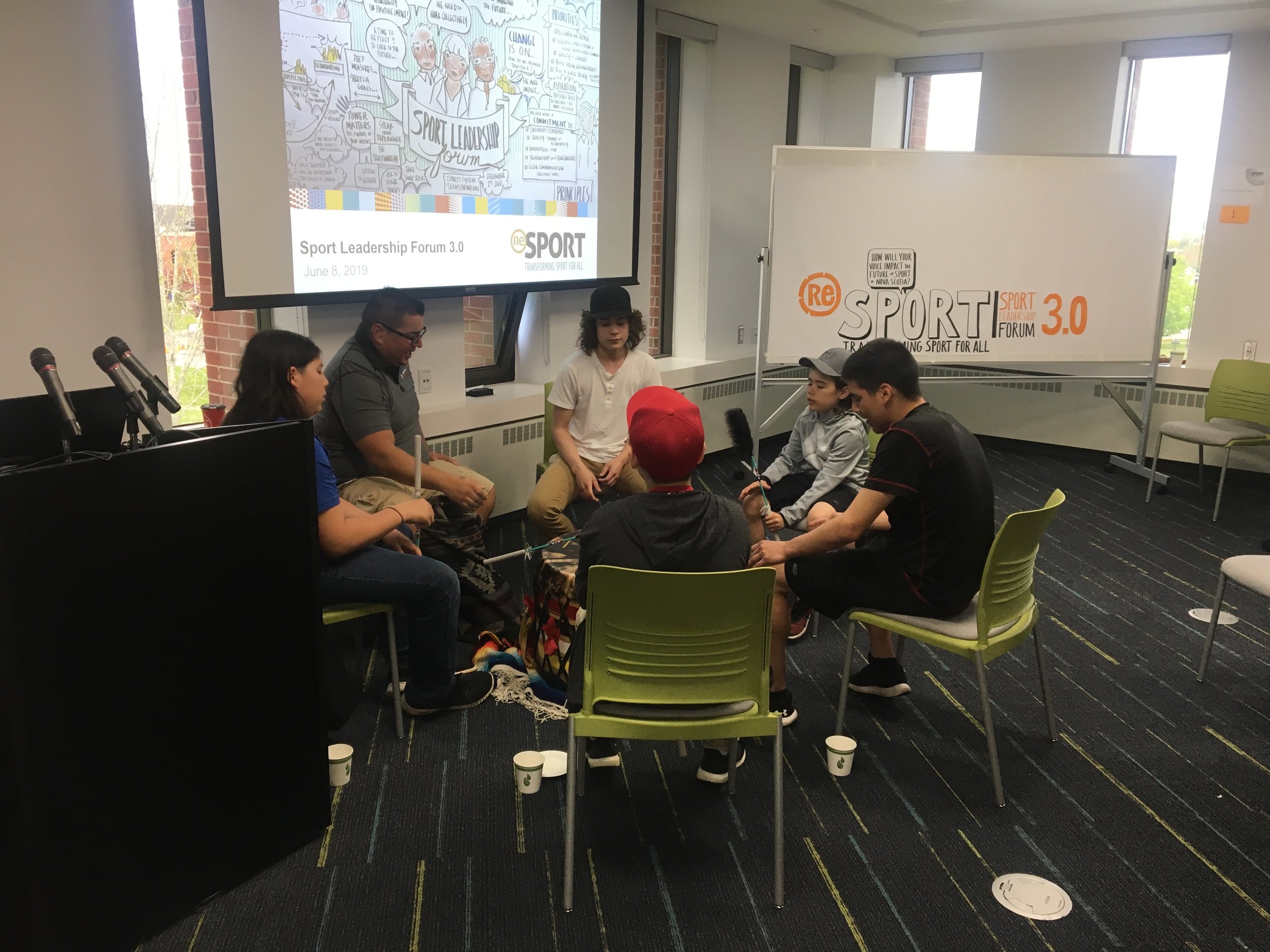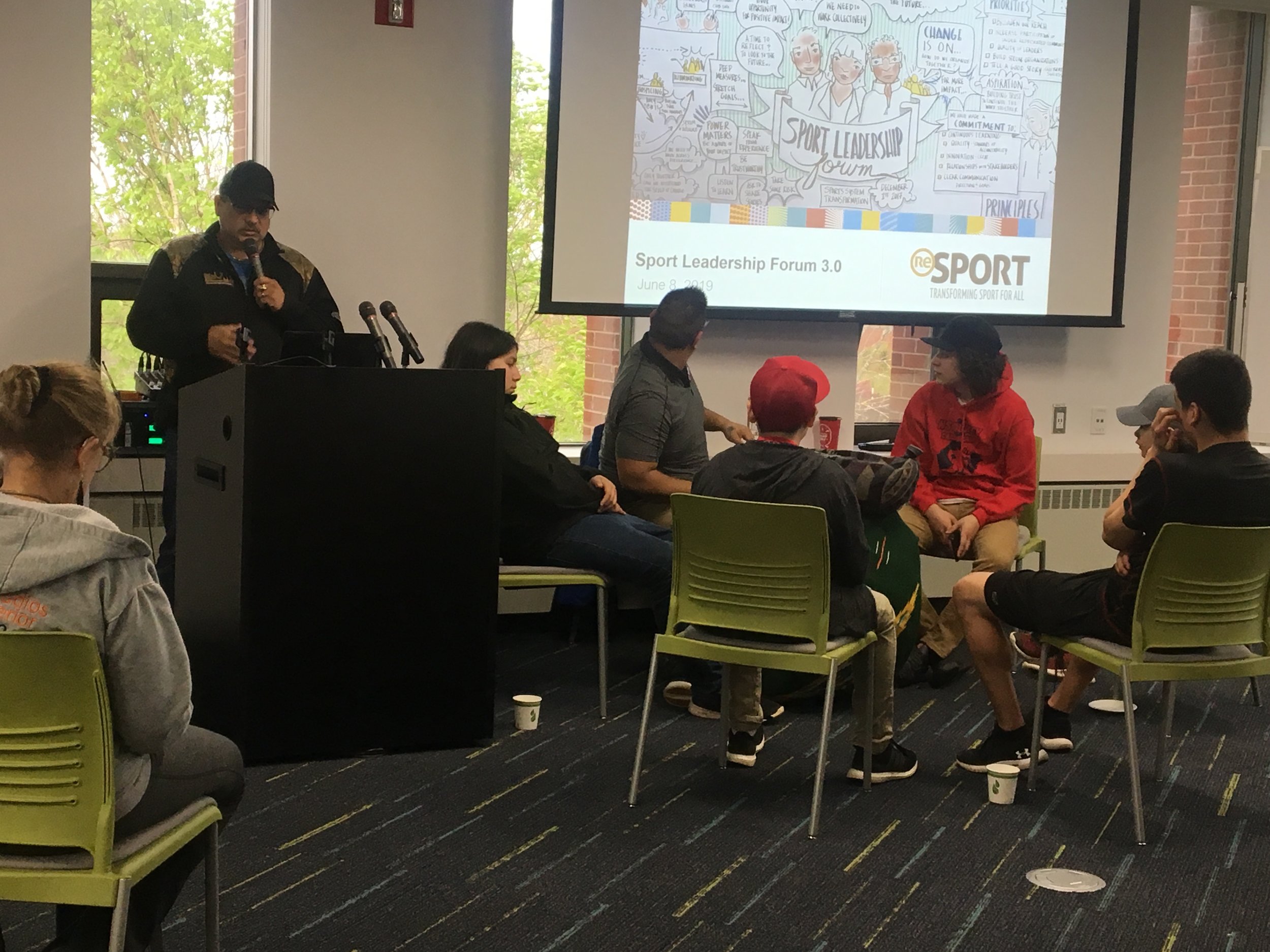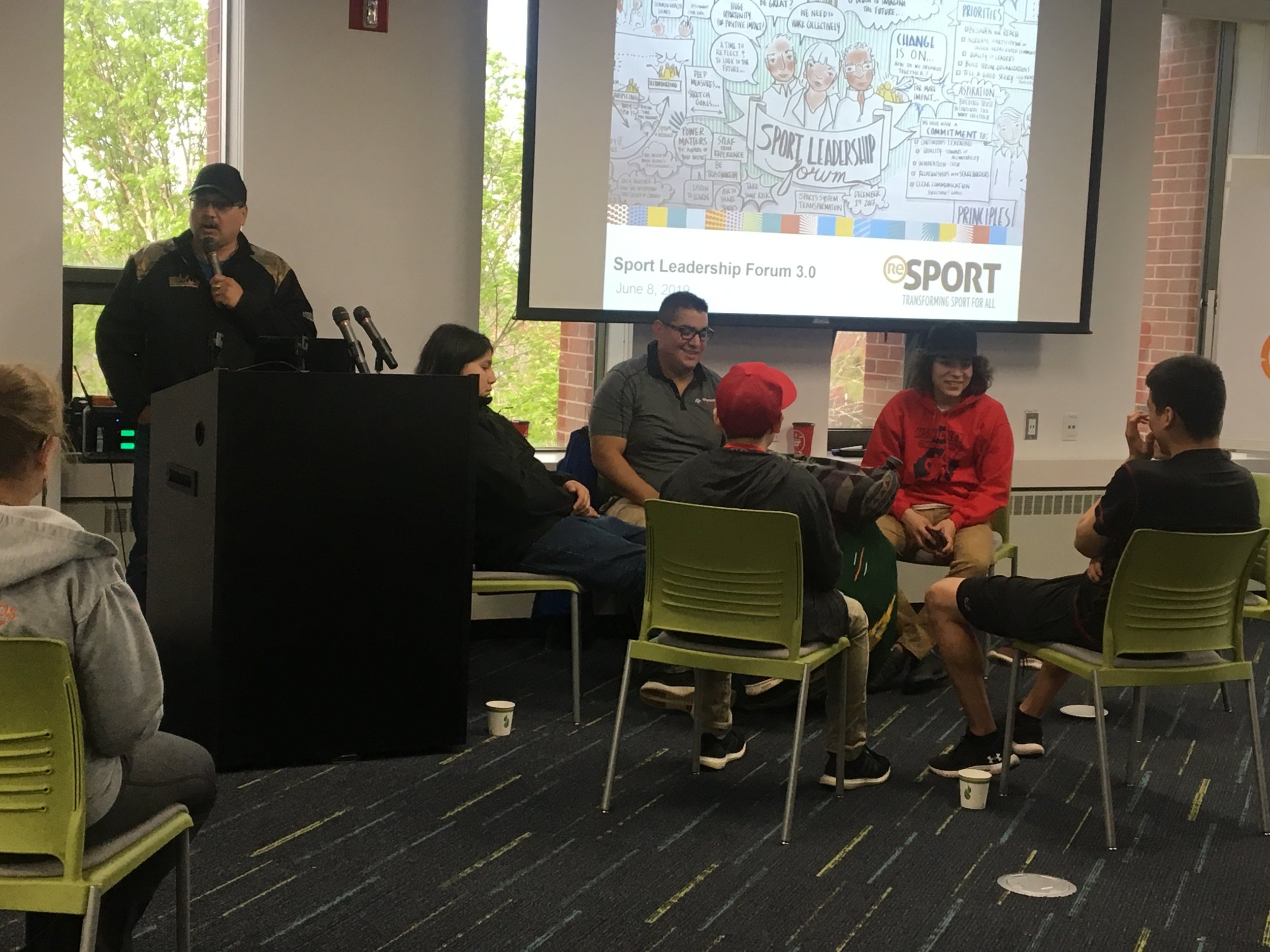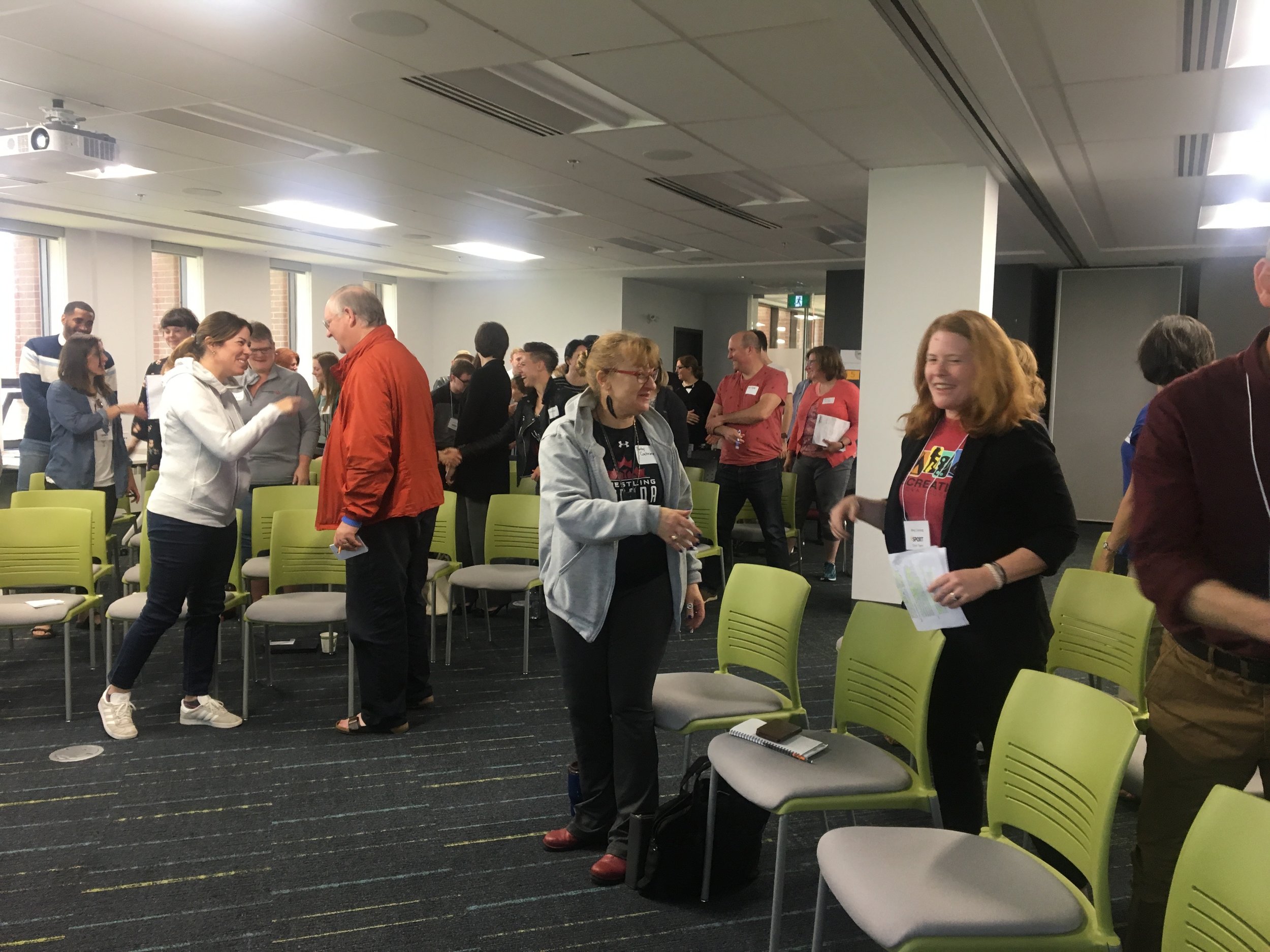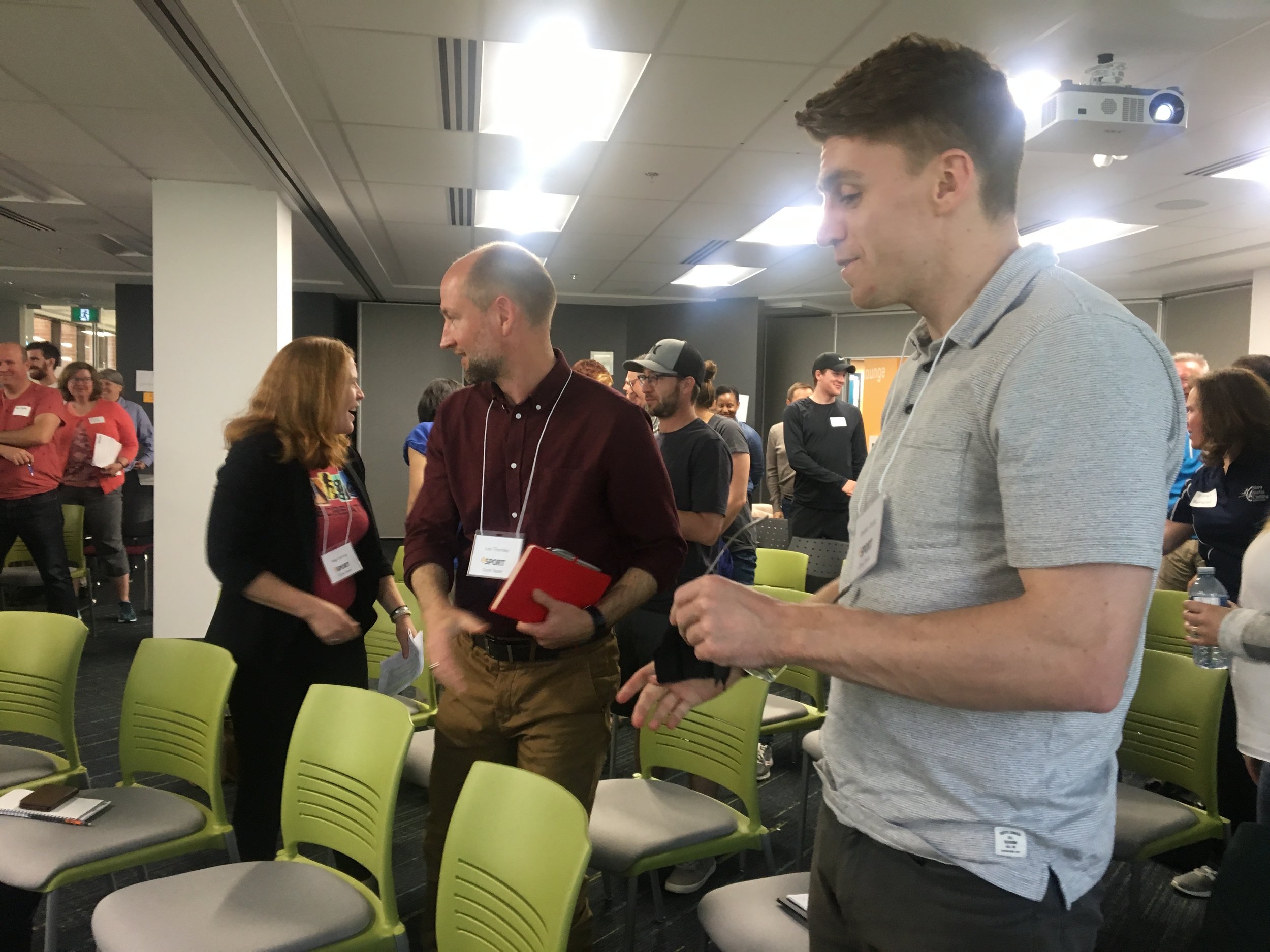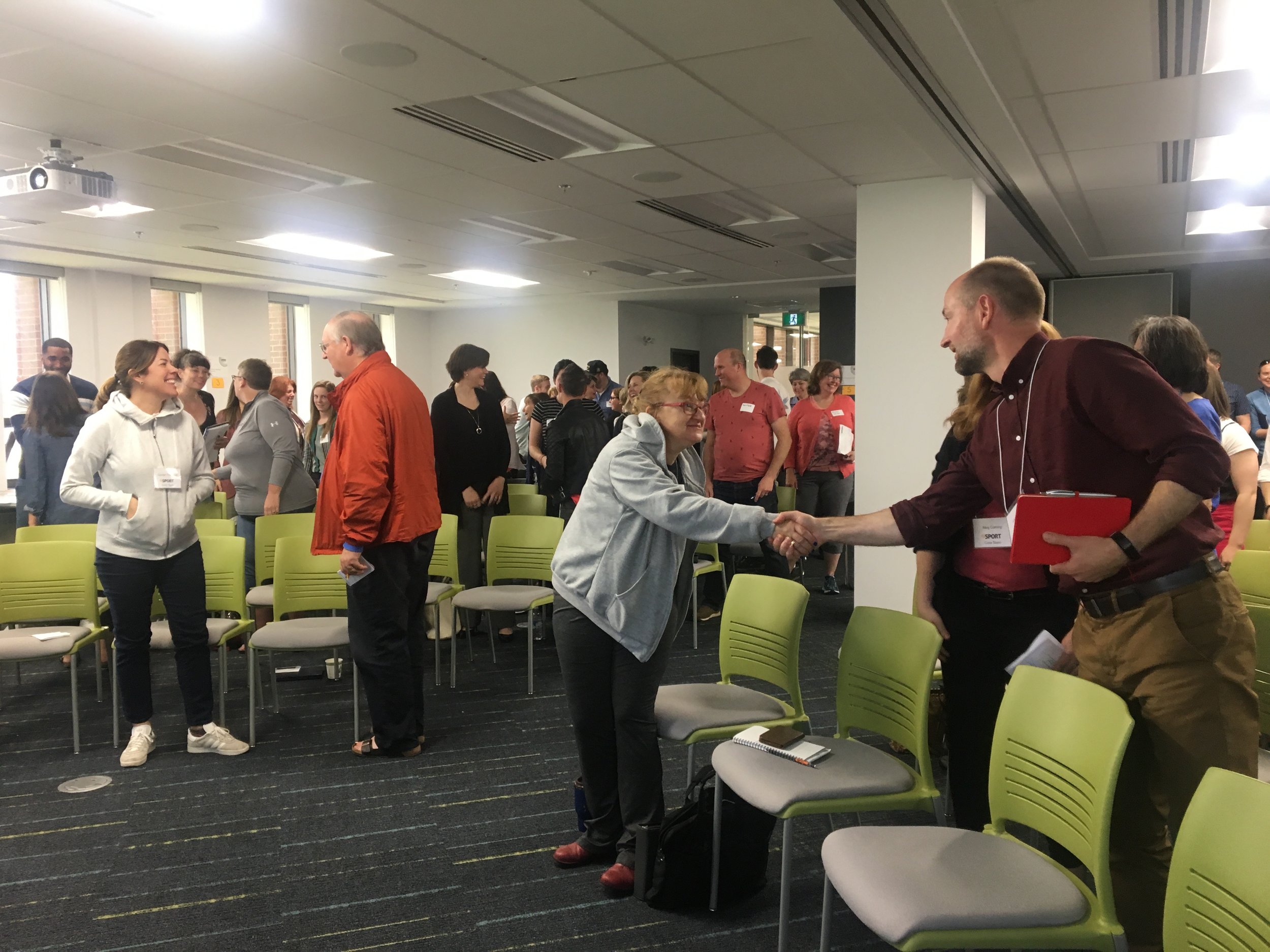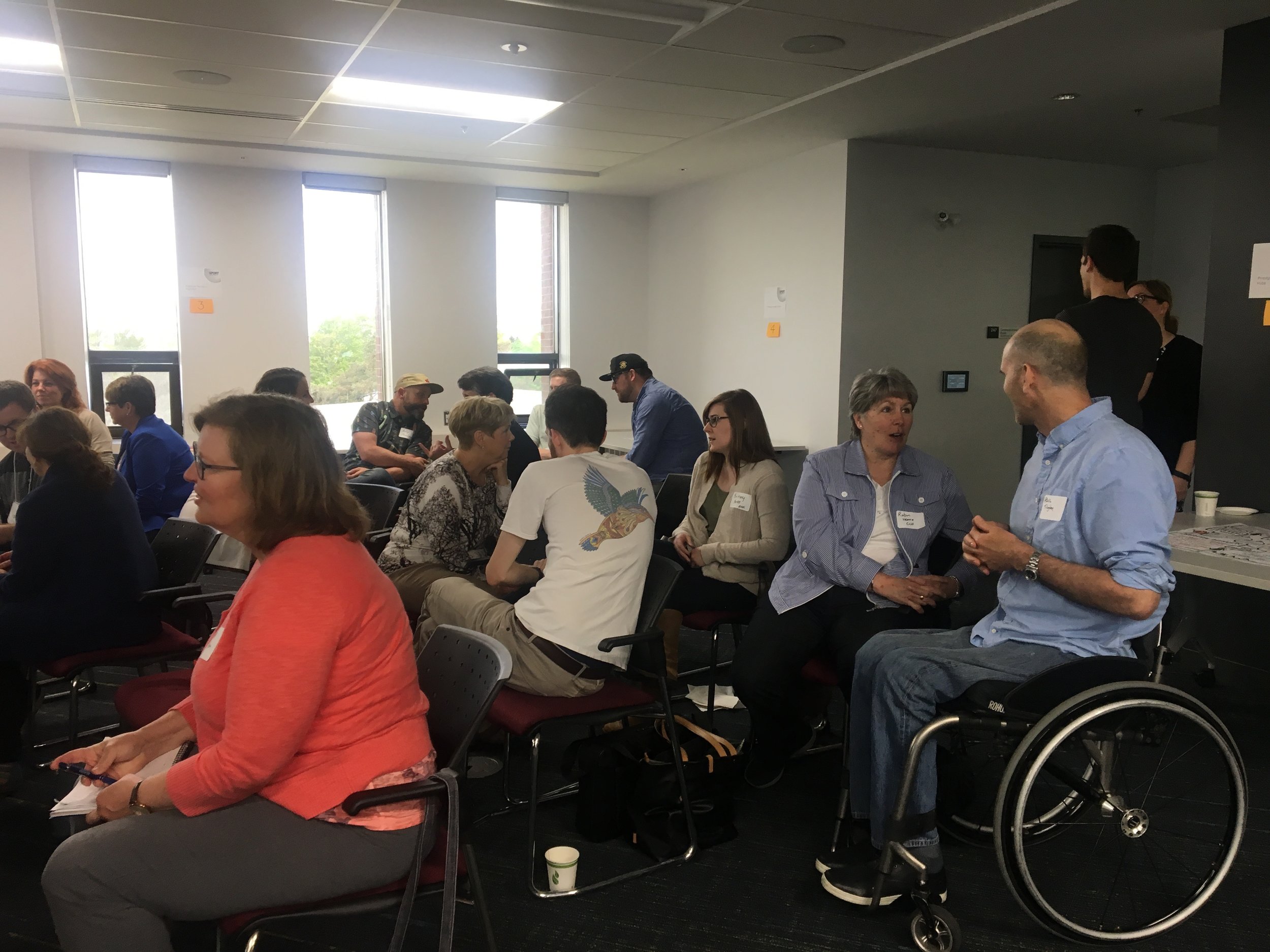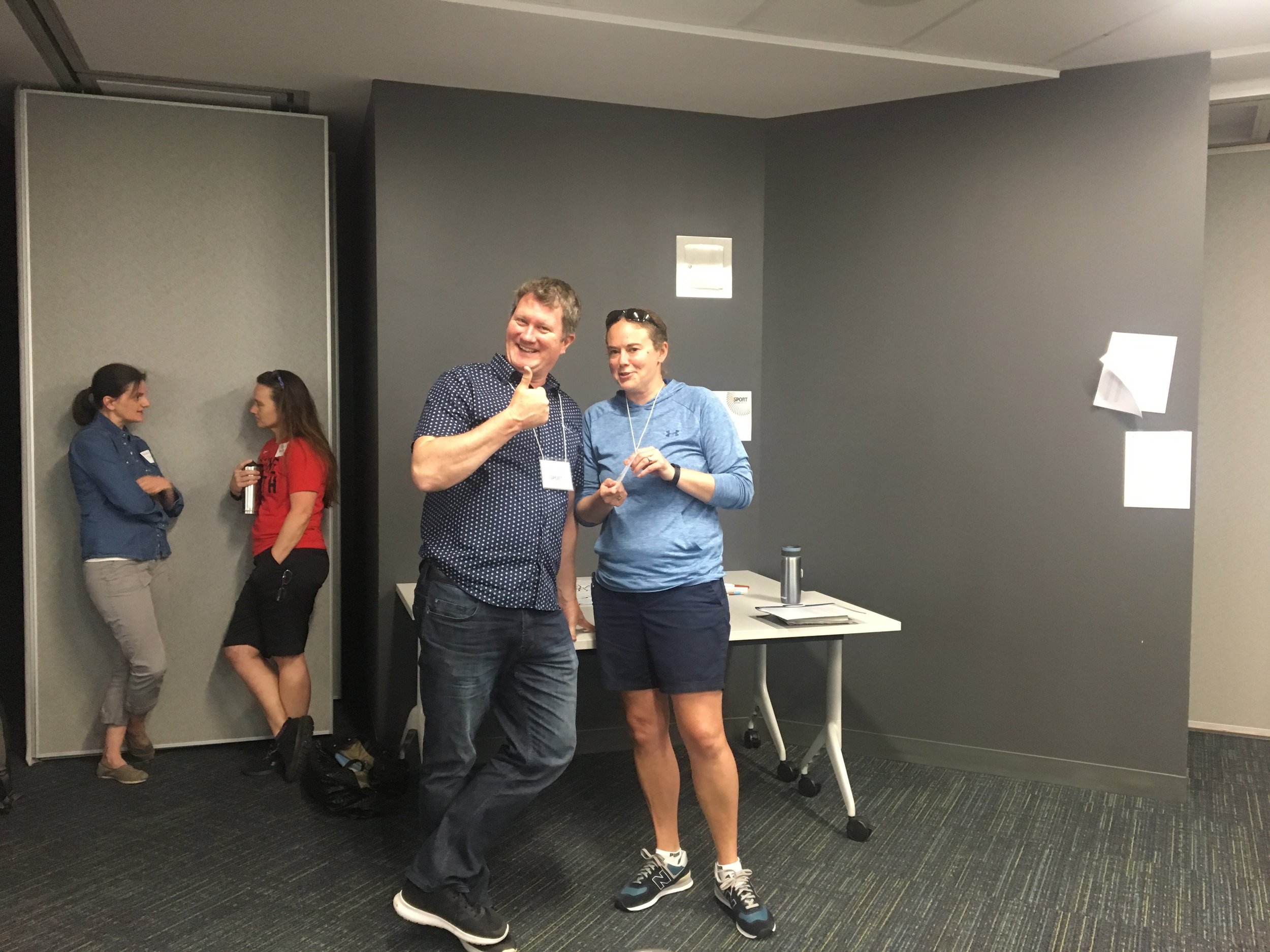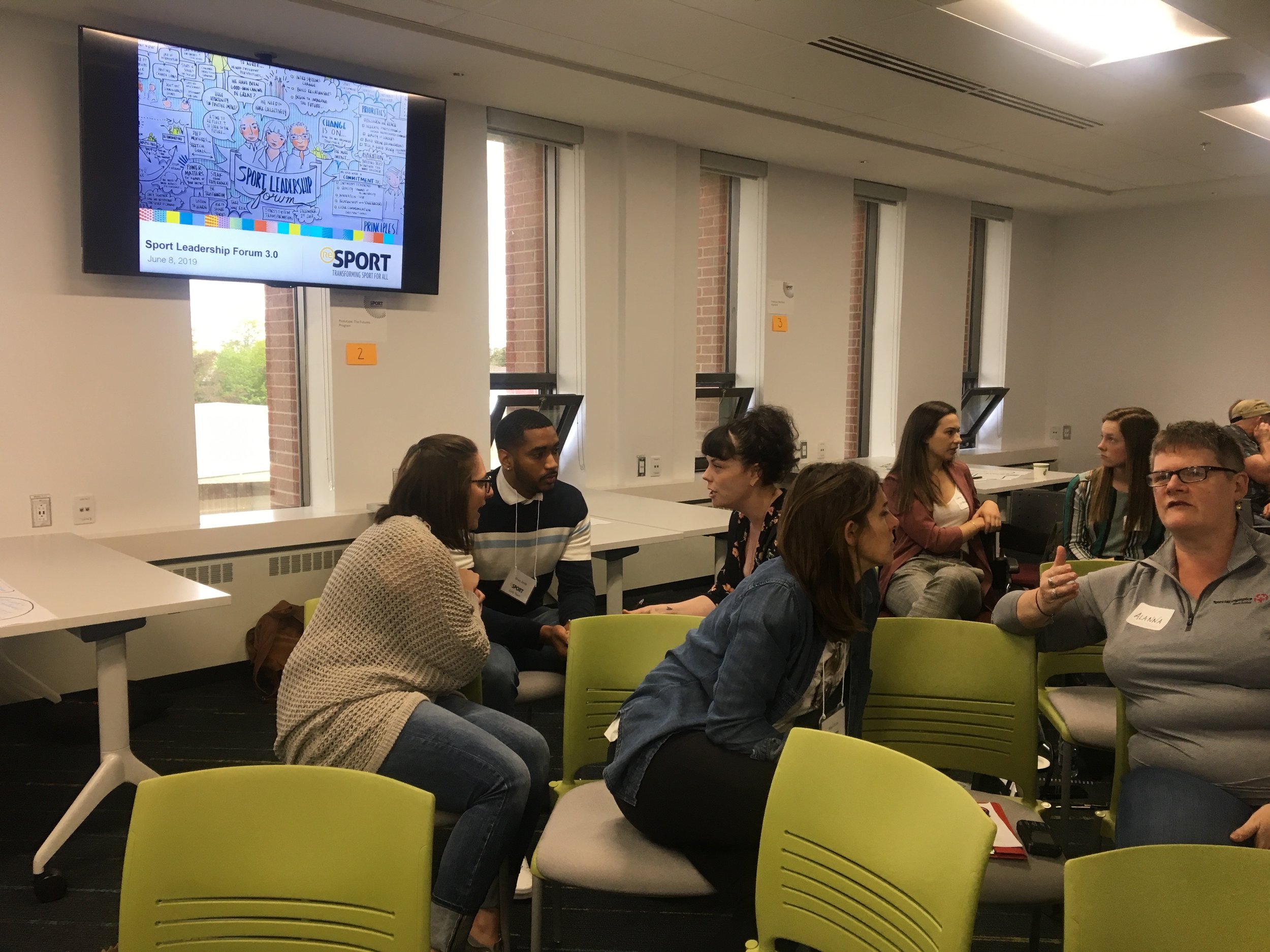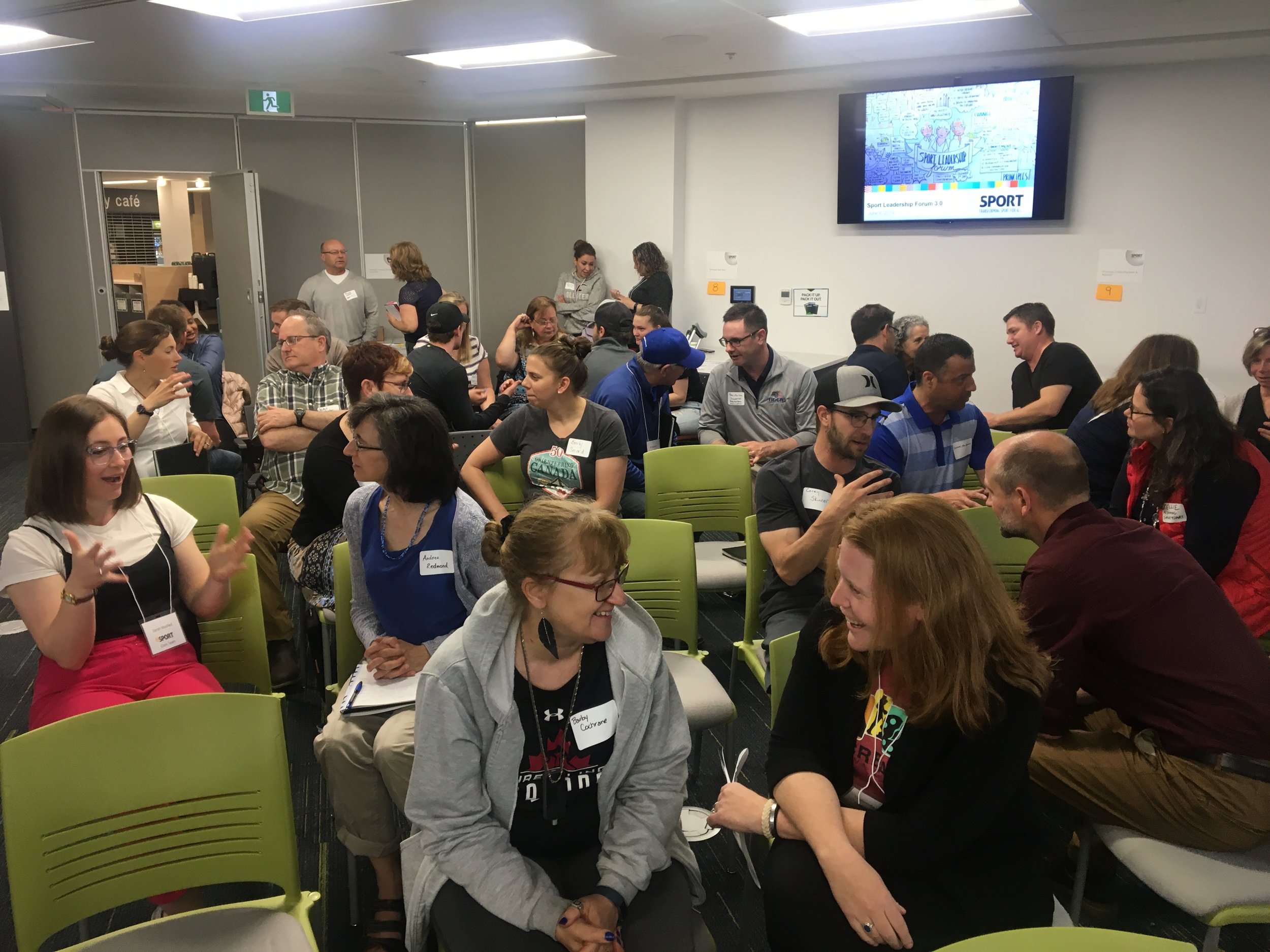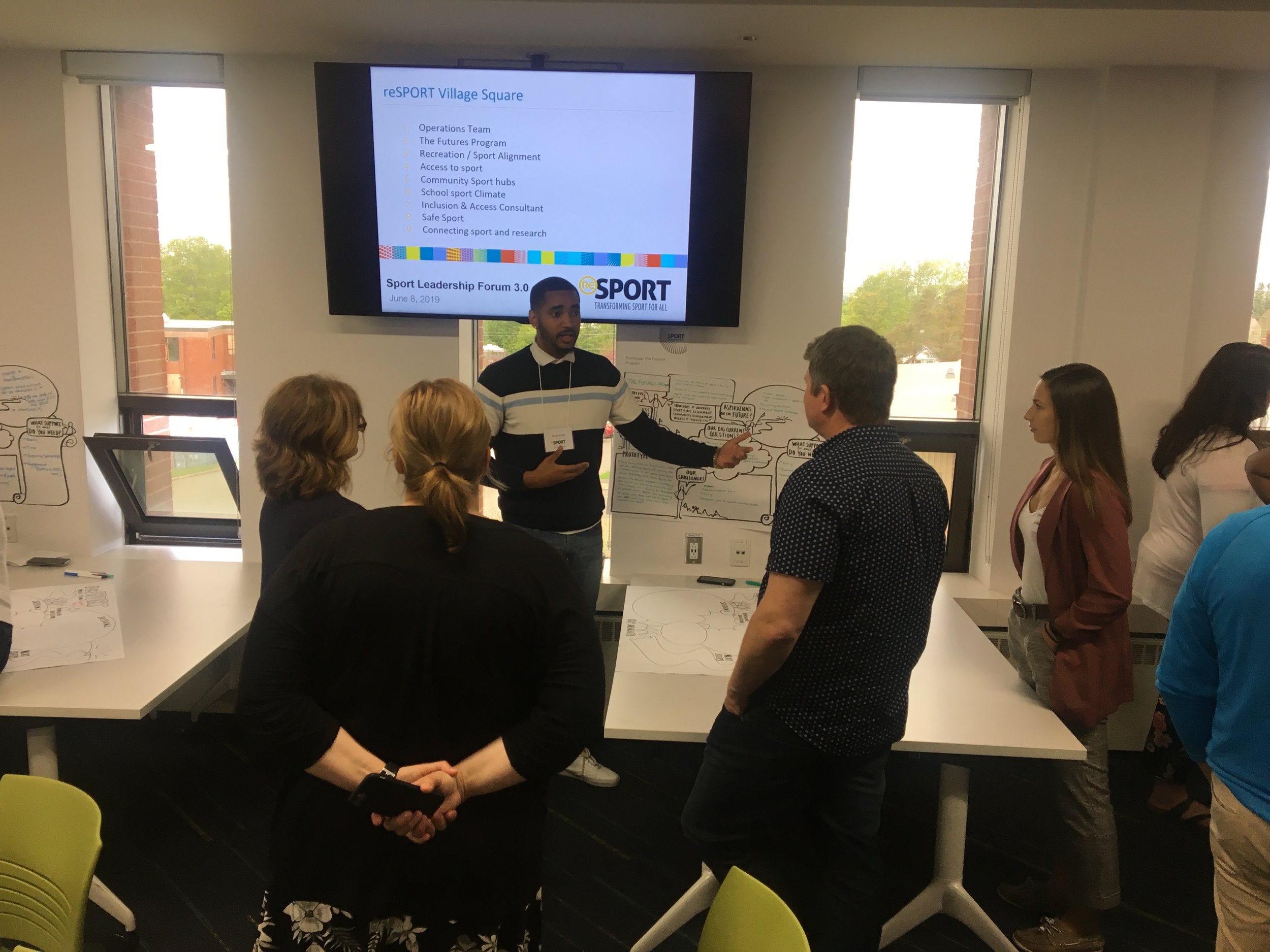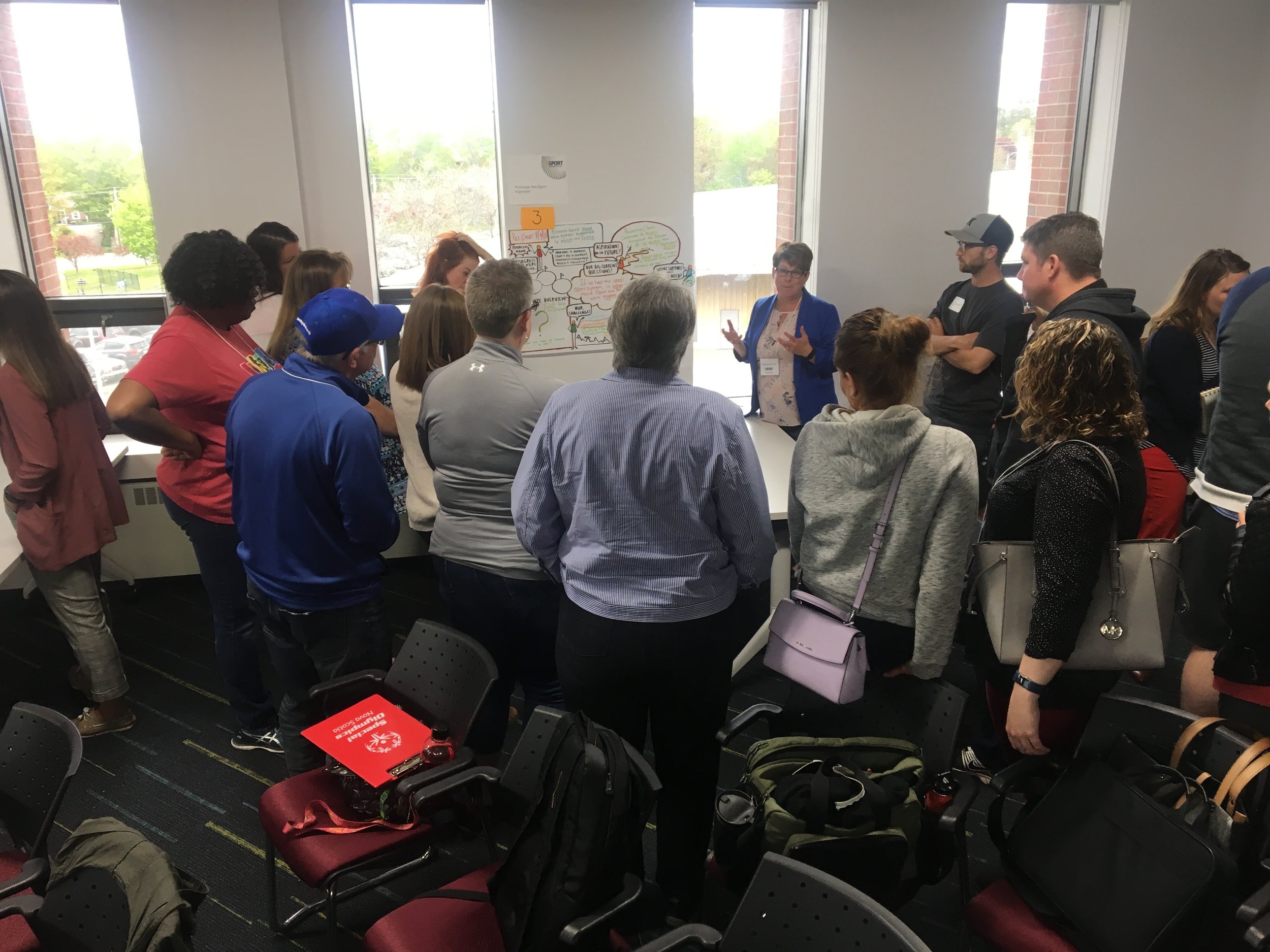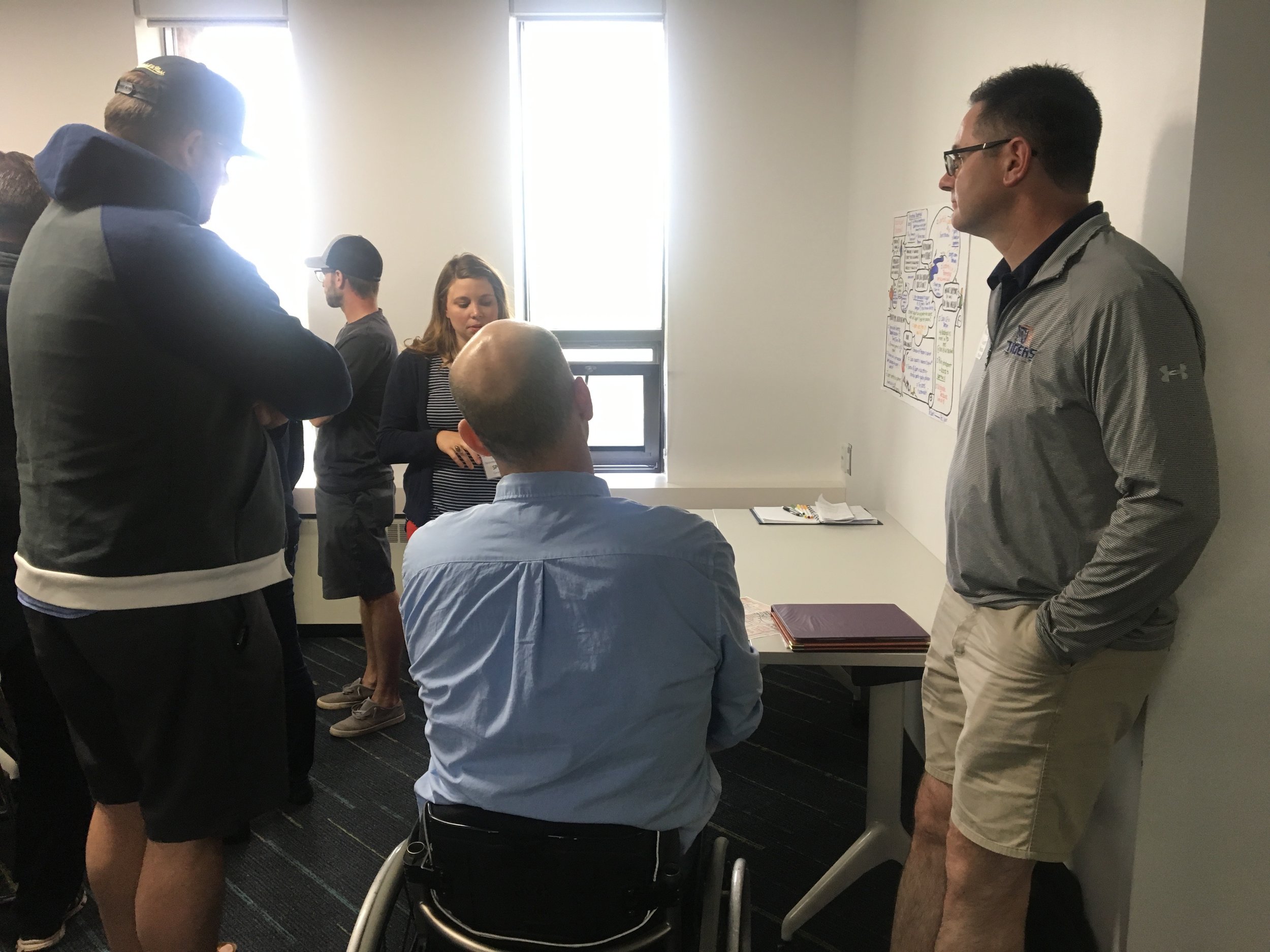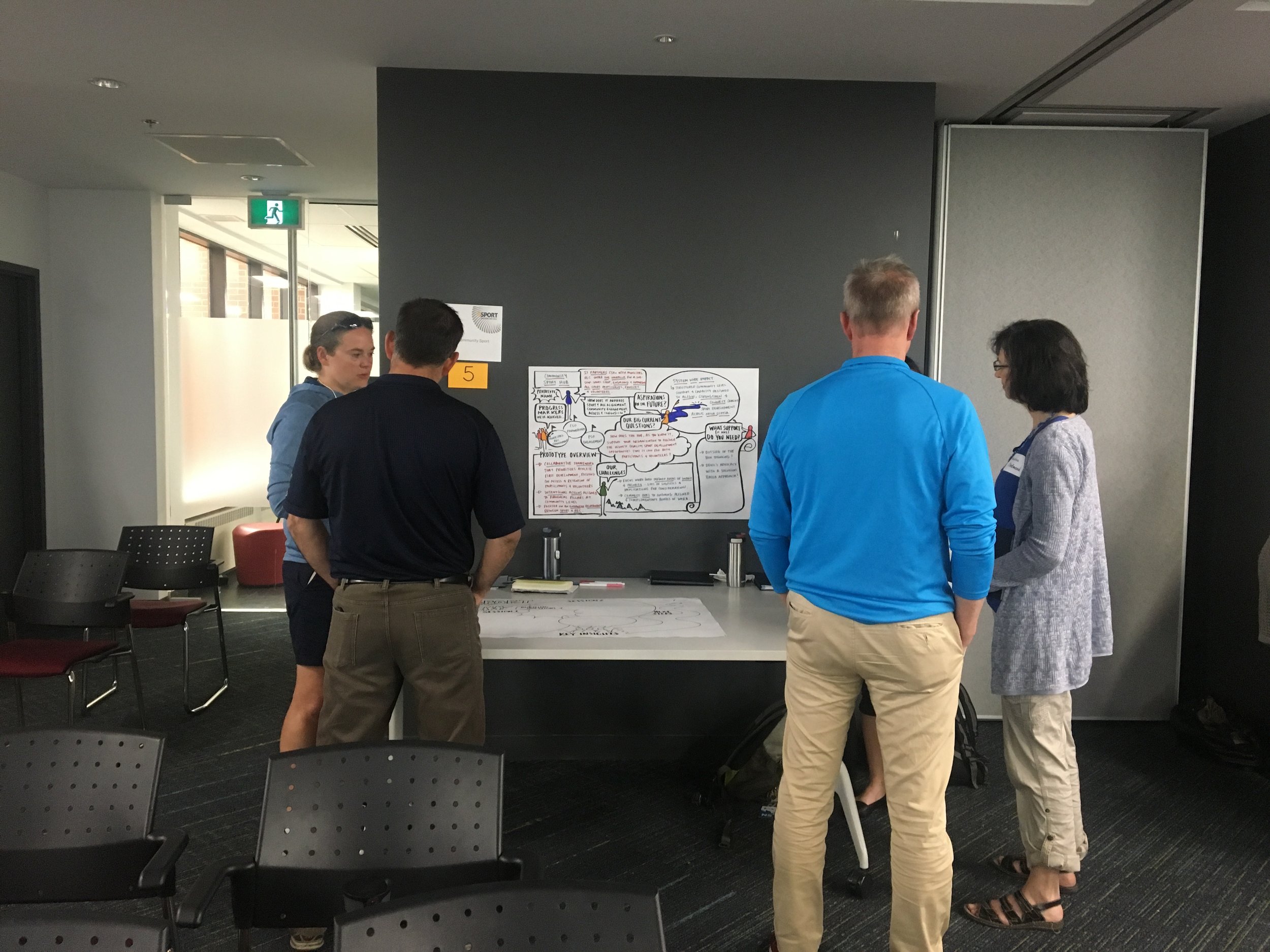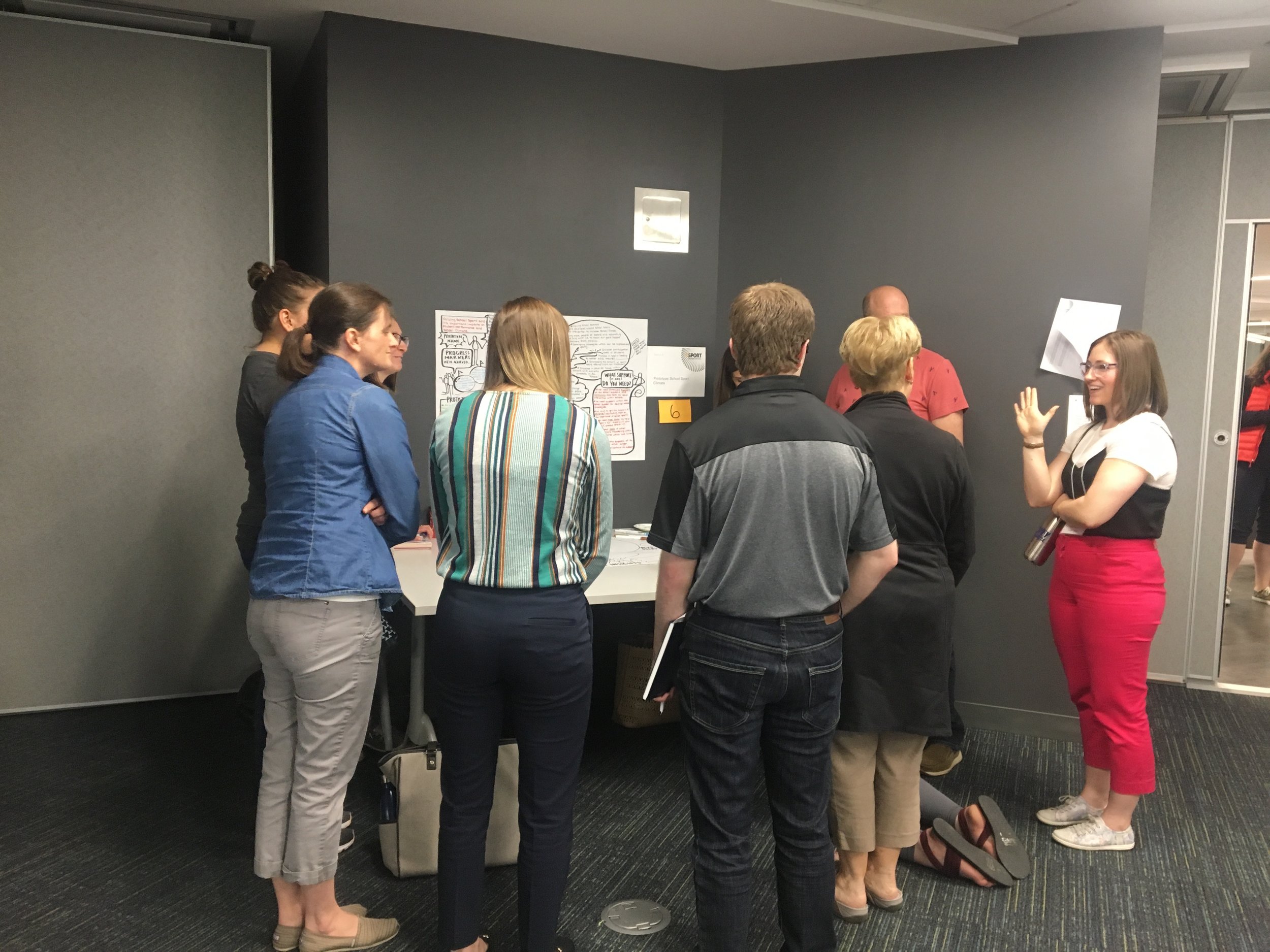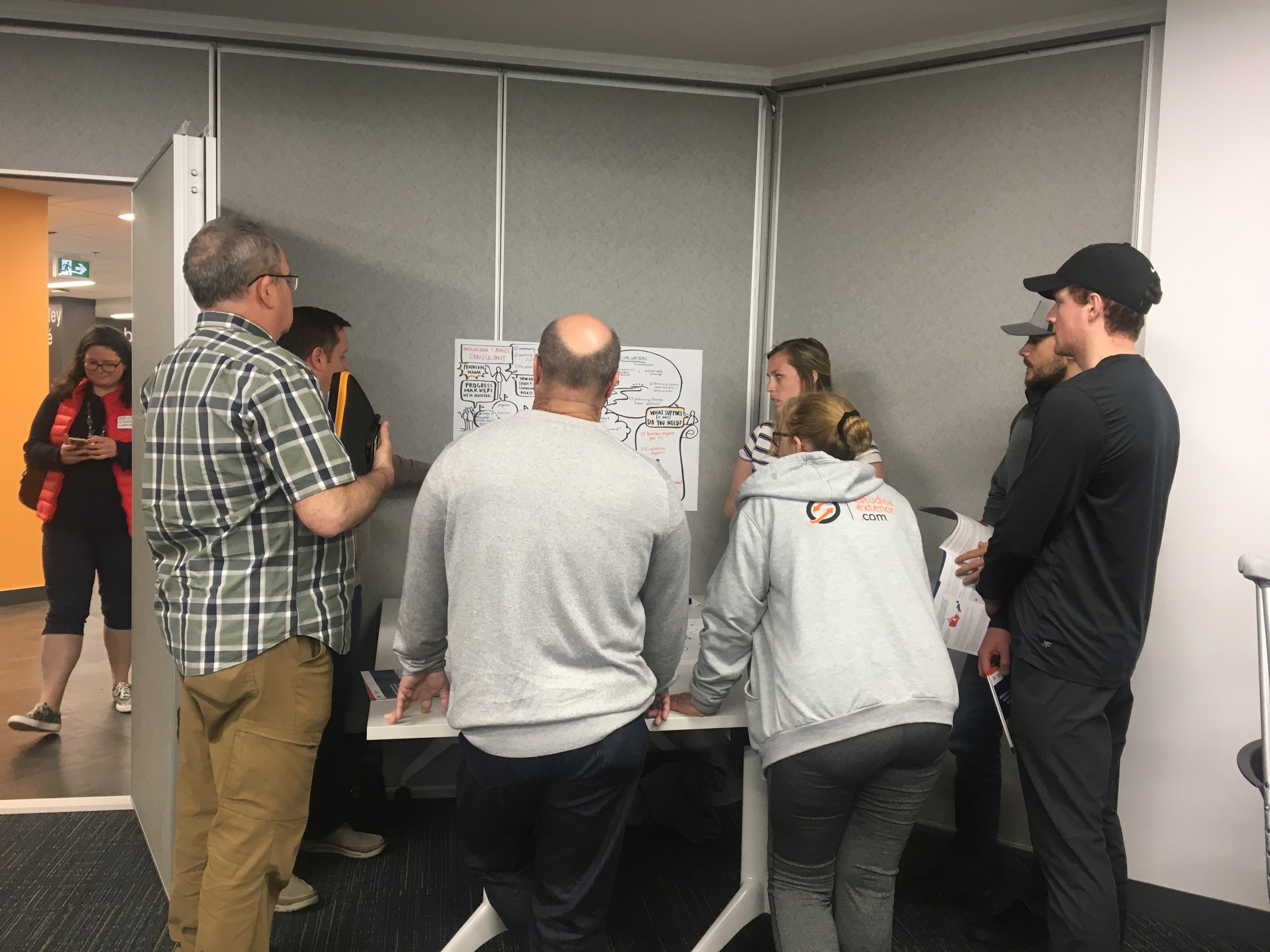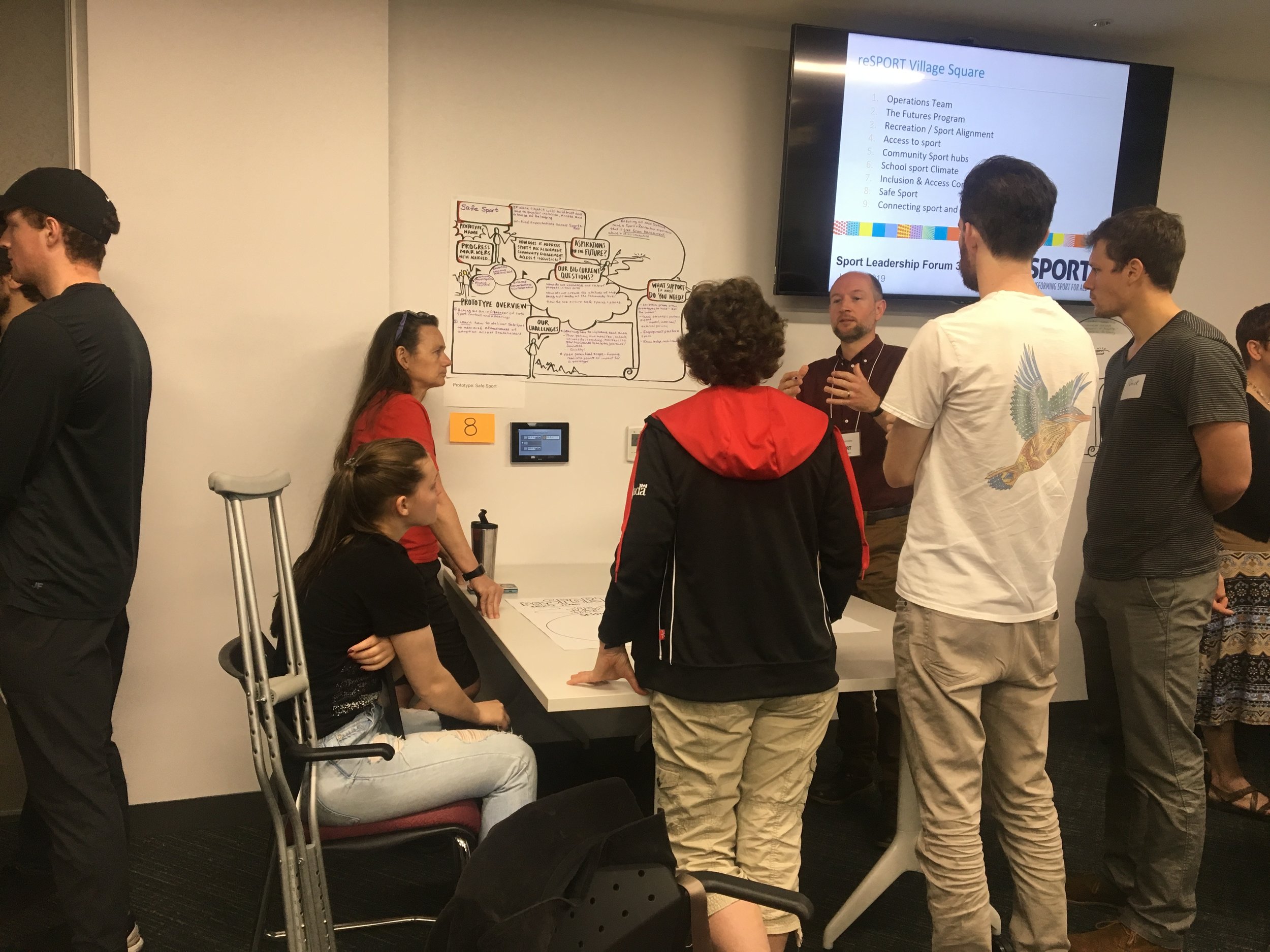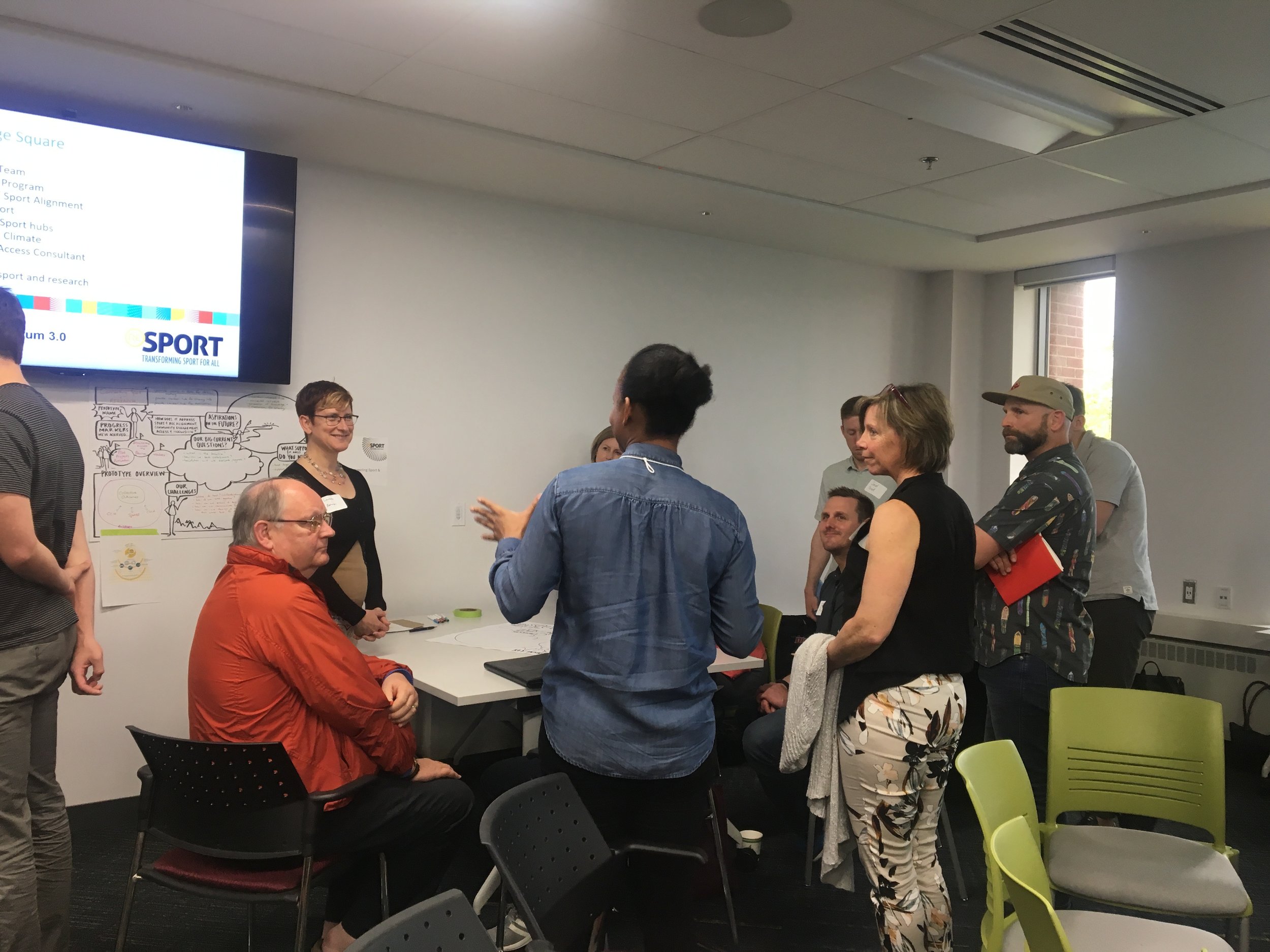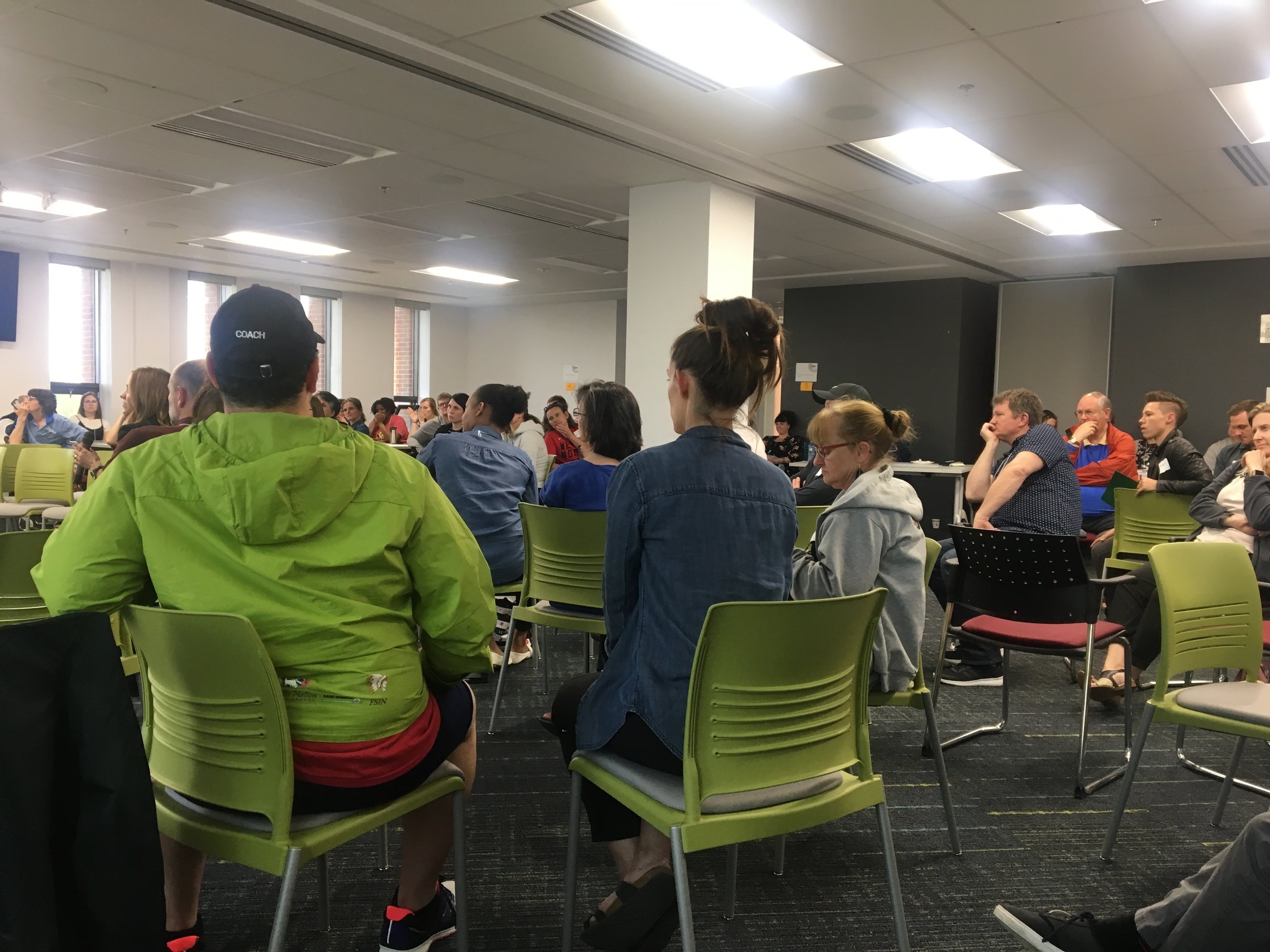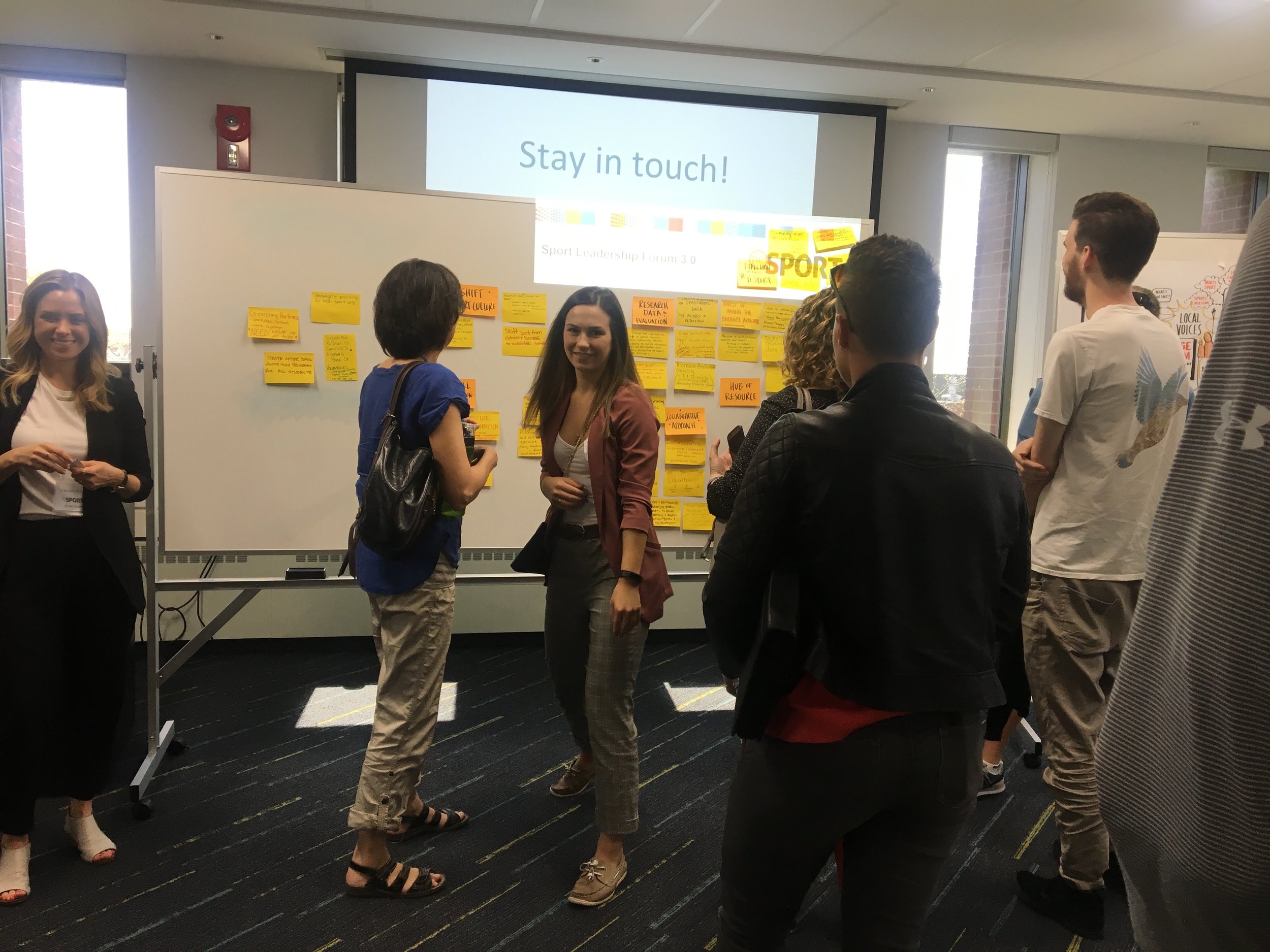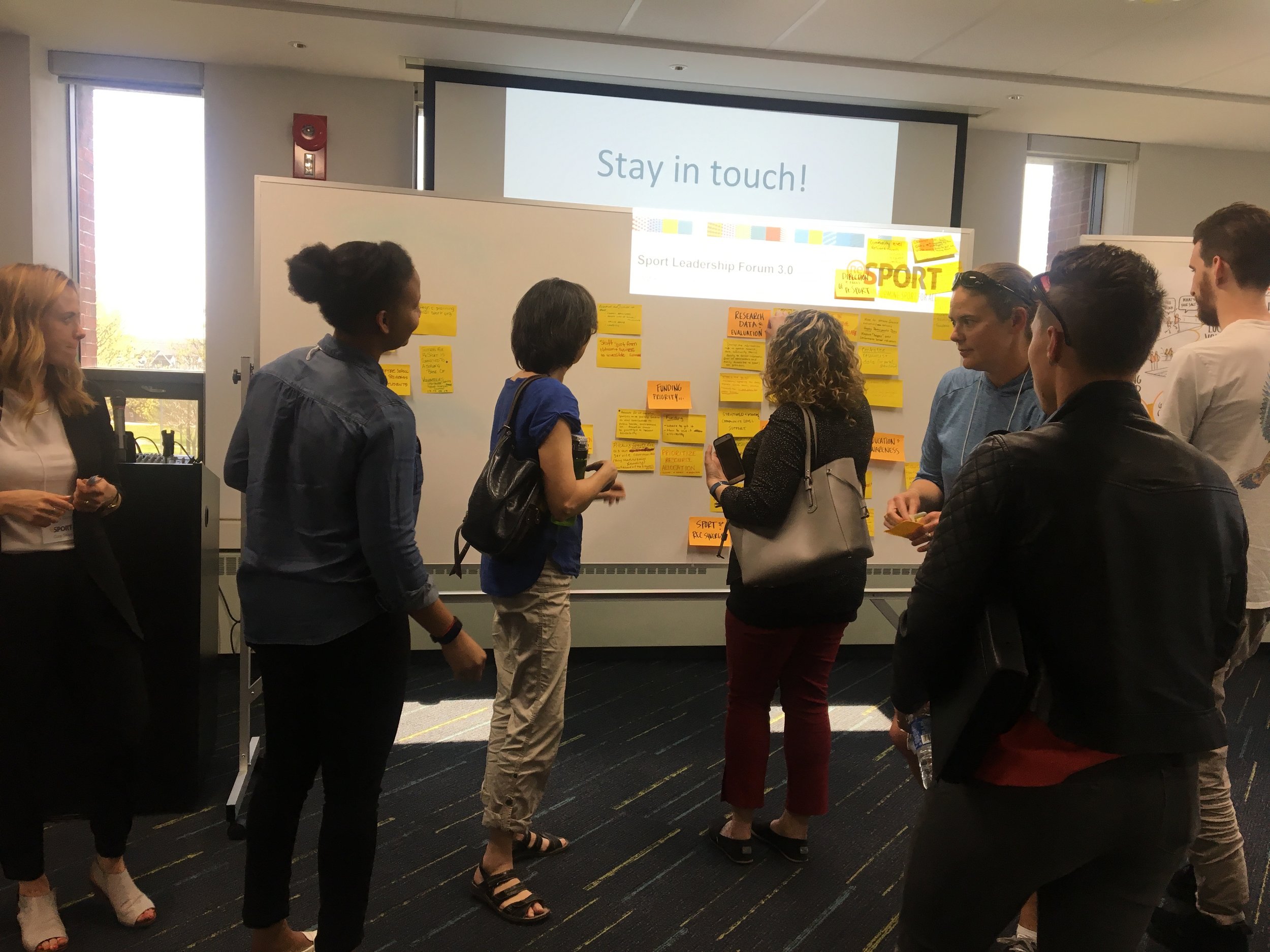 Check-In: Where are you experiencing change & innovation in the NS sports system?
PURPOSE + OUTCOMES
To inform and (re-)engage our community of stakeholders (new and already engaged).

To illuminate and learn from the innovative work already underway.

Provide a summative overview of our history, achievements and learnings

Involve you in the next steps of the work ahead.
Met a woman from Zimbabwe who would like to work with our local cultural associations to design a program for "cultural" play whereby immigrants and newcomers can teach us how to play from their cultural experience.


We are offering two multi-sport programs in our community that includes 60 kids. How do we infiltrate outside of the 60 into the grand population?


There are resource challenges and barriers for small sports. How do you grow when there are other sports dominating?
A Call to Action: Choosing the road less travelled…
Building Mandate
Q: What are the key themes we heard coming out so far today?
Participation determined by affordability.

Social wellness / happiness - how do we shift towards that?

Change needs to happen from the bottom up; not top-down.

Importance of Multi-sport.

Need to focus on adults and seniors - not just youth.

Move admin from clubs. Let them do what they do best.

Inclusion of communities not able to participate.

Who's represented on the leadership team? Are they the right representatives?

Systemic racism and exclusion.

General lack of coordination of information / sharing.

Stop operating in silos.

Shift needs to go back to the local/community level.

SNS needs to hire someone specifically for research.

Sport/Recreation linkage - start, stop and in-between in our lifespan.
Research, Data & Evaluation
Invest in having the evidence available.

Develop the info - help to gather research, data, community stories. Ability to collect information from all stakeholders and easily accessible to sport/rec providers.

Centralize resources & data (i.e. portal, shared drive).

Promote a hub of success stories and tools (physical & virtual).

Need to evaluate "gaps" across the sector - supporting prototypes early on is important.

Where's the go-to? Creating/capturing the data, research, success stories, practices, training, etc in one place for public access.

Increase evaluation capacity (increase money, university partnership, increase HR, knowledge transfer plan).

Capacity development for grassroots data on access & retention.

Generic SNS registration form - collect key demographic data (re: participation).
Collaborative Approach
Structured and intentional community level support.

Collaborative leadership with health/happiness as major outcome.

Collaborative sport and rec in communities (one entity).

Collaboration - share and connect stories, resources, best practices. Accessible hub.

Collaborate - access & inclusion, safe sport, research, future in sport, school sport, community sport, hubs.
Education & Awareness
Celebration, awareness, role-modelling, best channel (medium)?

Have conversations - tell stories, create space every 2-3 years across NSO, PSO, CSO, rec depart, club, etc.

Education - bottom to top, know what you have and what is accessible to you.

Increasing awareness and inspiration through storytelling (video, visual analytics), prototypes, spotlight, etc.
Funding Priority
Advocate for all facilities, sport/rec to be publicly funded as vital contributions to public heath, environment, etc. Allocation should be prioritized to support accessibility.

Funding - where to get it, how to use it efficiently.

Prioritize resource allocation - human, money, research.
Shift Sport Culture
Re-define our NS culture of sport - clearly articulated, holistic view of success/excellence, values-based, campaign.

Move to athlete-focused evaluation/delivery. Happy Participants Stay. Measure "happy" over performance-based indicators.

Changing the mindset of parents, coaches, officials, CSOs, PSOs, Boards. Making it a safe environment and inclusive environment that we are trying to evolve and change.

Shift sport from elitism and business to accessible… fundamental.
… For ALL. Participation & Inclusion
Equity - the deeper dive into - for all means everyone! =inclusive.

Prioritize participation - ensure that everyone has the chance to participate in recreation - less emphasis on winning. Increase value of play.

Eliminate the "isms." Racism, elitism, agism, ablism, sexism, regionalism. Challenge decision-making through this test. Who does this benefit?

Leadership/Mentorship - people who are on the ground/running (i.e CSOs). Feeling safe in the environment. We all end up coming back to rec. sport (Active 4 Life).
Sport & Recreation Synergy
Focus on, and enhance, collaboration for multi-sport to eliminate administration and allow more focus on tech & athlete development.

Foster synergy between recreation and sport. Bridge gaps - results metrics (awards vs health), all sport is recreation but not all recreation is sport.
Direction & Focus of reSPORT
Community-level reSPORT council (relevant, frequent, intentional).

Communicating the direction of reSPORT.

Commit to one goal - as suggested by the prototypes. What is one thing that reSPORT can set out to implement?

How will reSPORT be more than Sport NS strategic plan? Need to recognize that it is more than SNS.

Support prototypes - economically, training, guidance.
Other Great Ideas
Success for reSPORT is connected to a strong base of volunteers (cost-neutral training, support courses, etc).

Create after-school Junior High programs for all students.

Strategic planning for local sport organizations.

Co-existing partners - sport, rec, school, work together. NEED NSSAF rep at the table.
Sport & Rec has the opportunity to re-define:
1. Failure
2. Success
3. Winning
4. Inclusion
5. Diversity
6. Fairness
7. Arrogance