CORE TEAM RETREAT II
June 12-14, 2019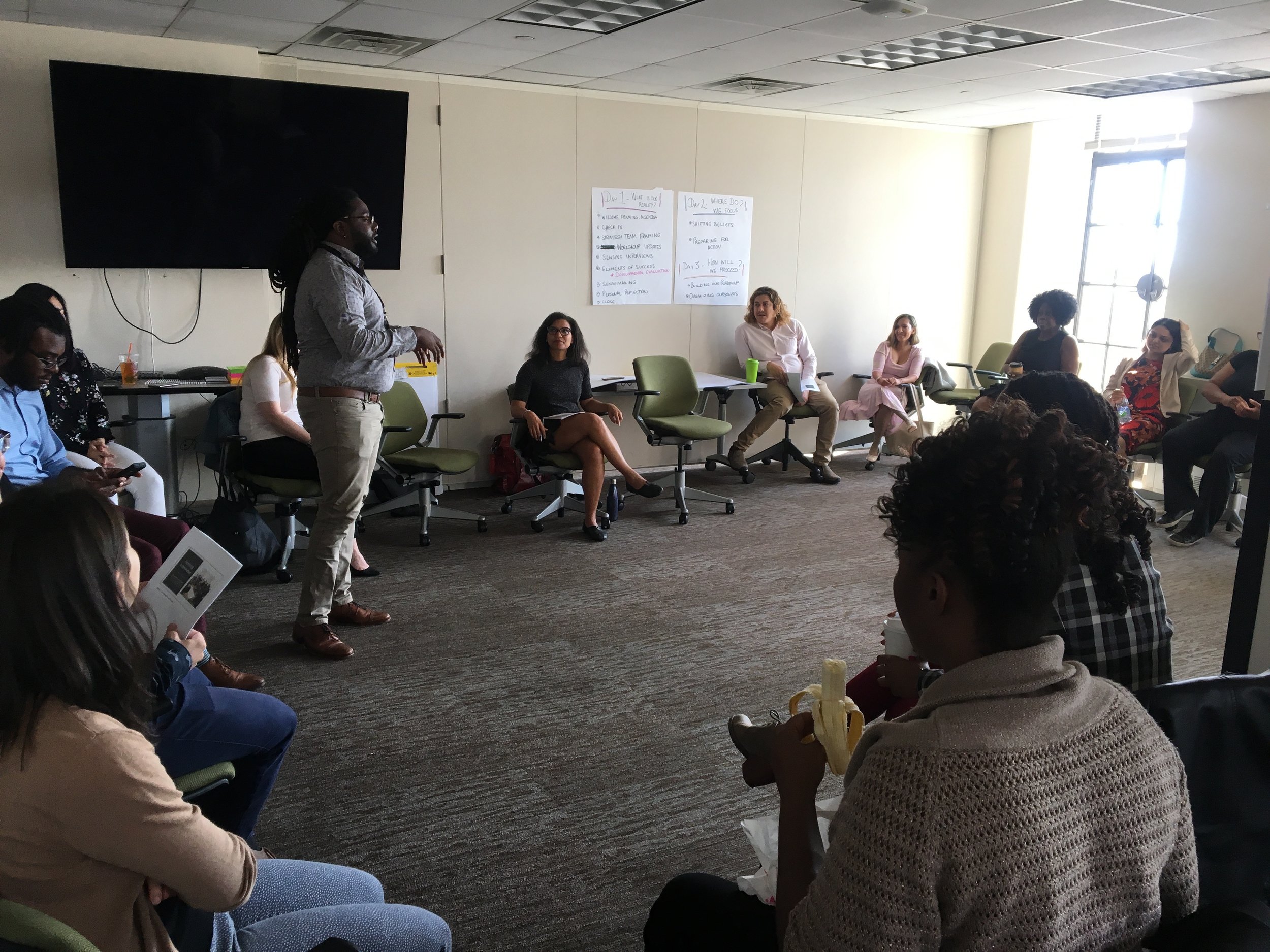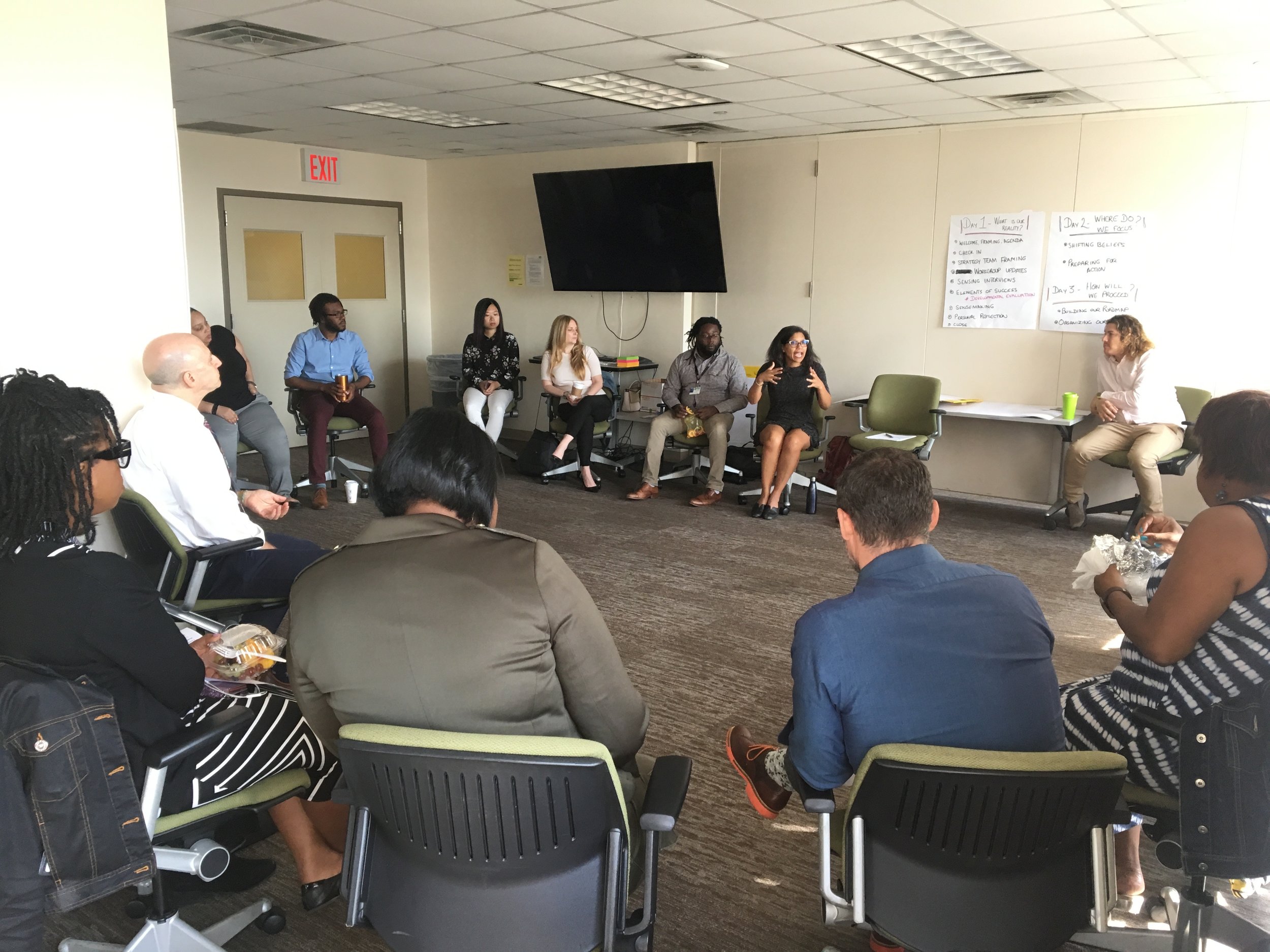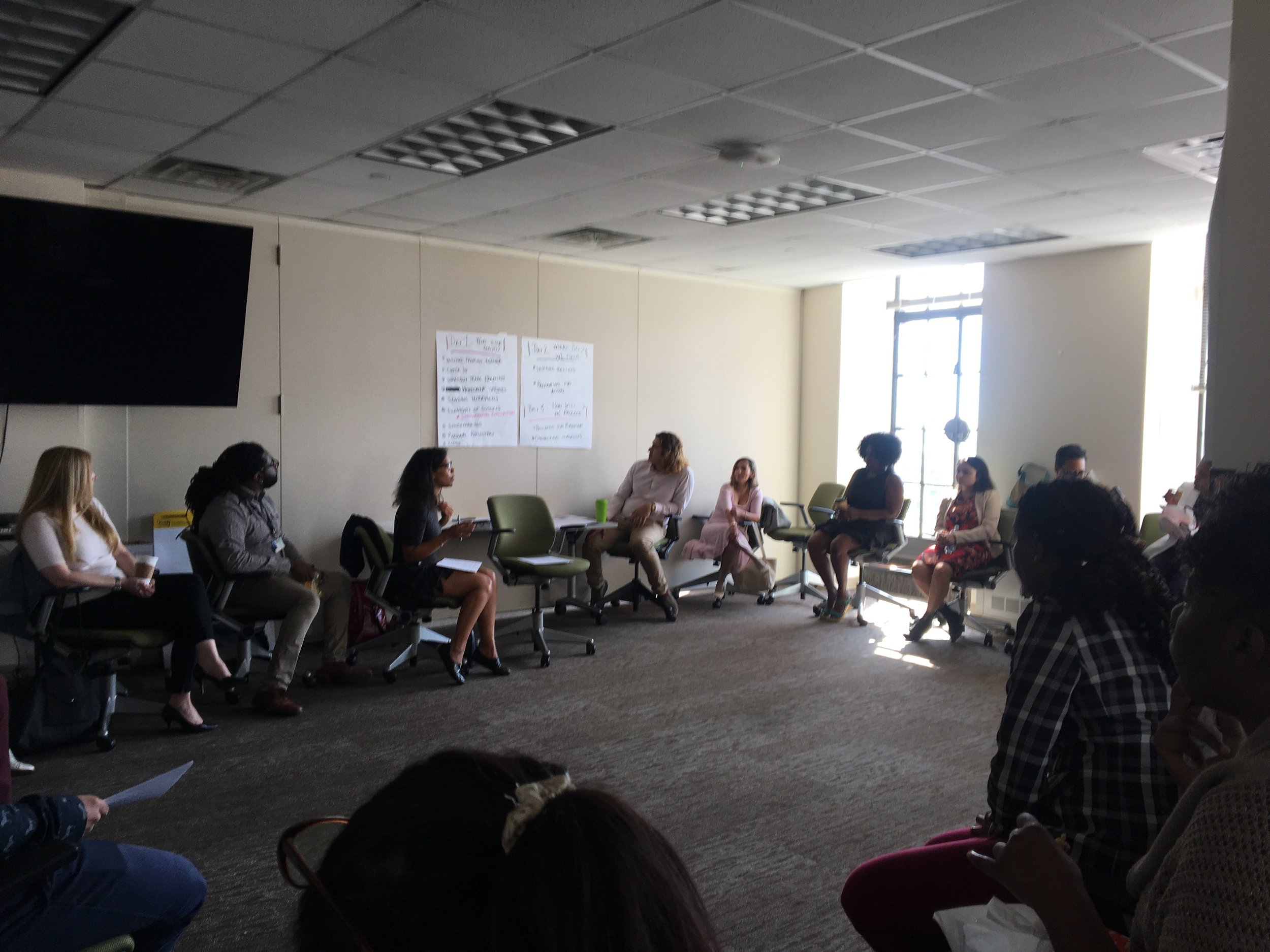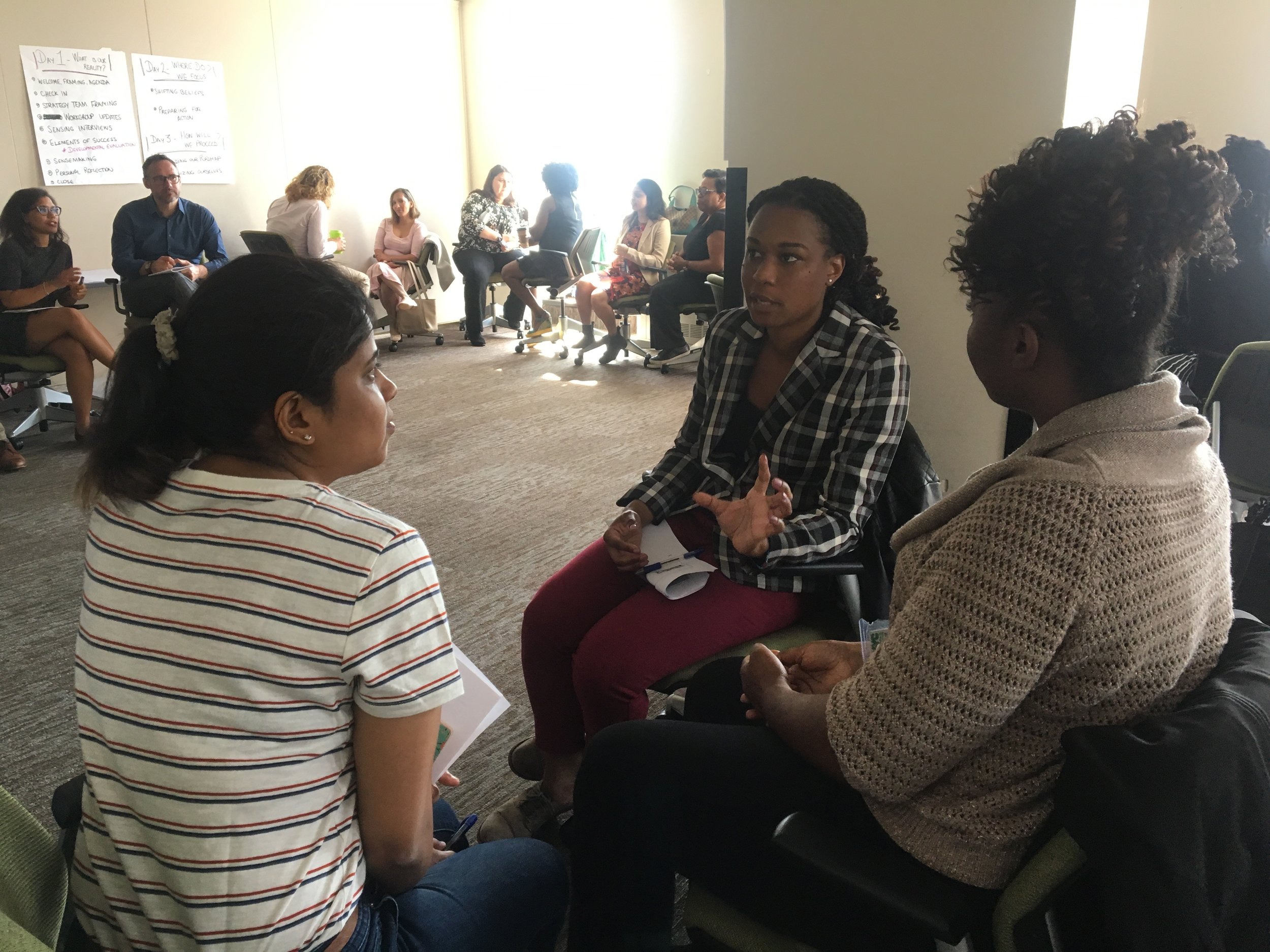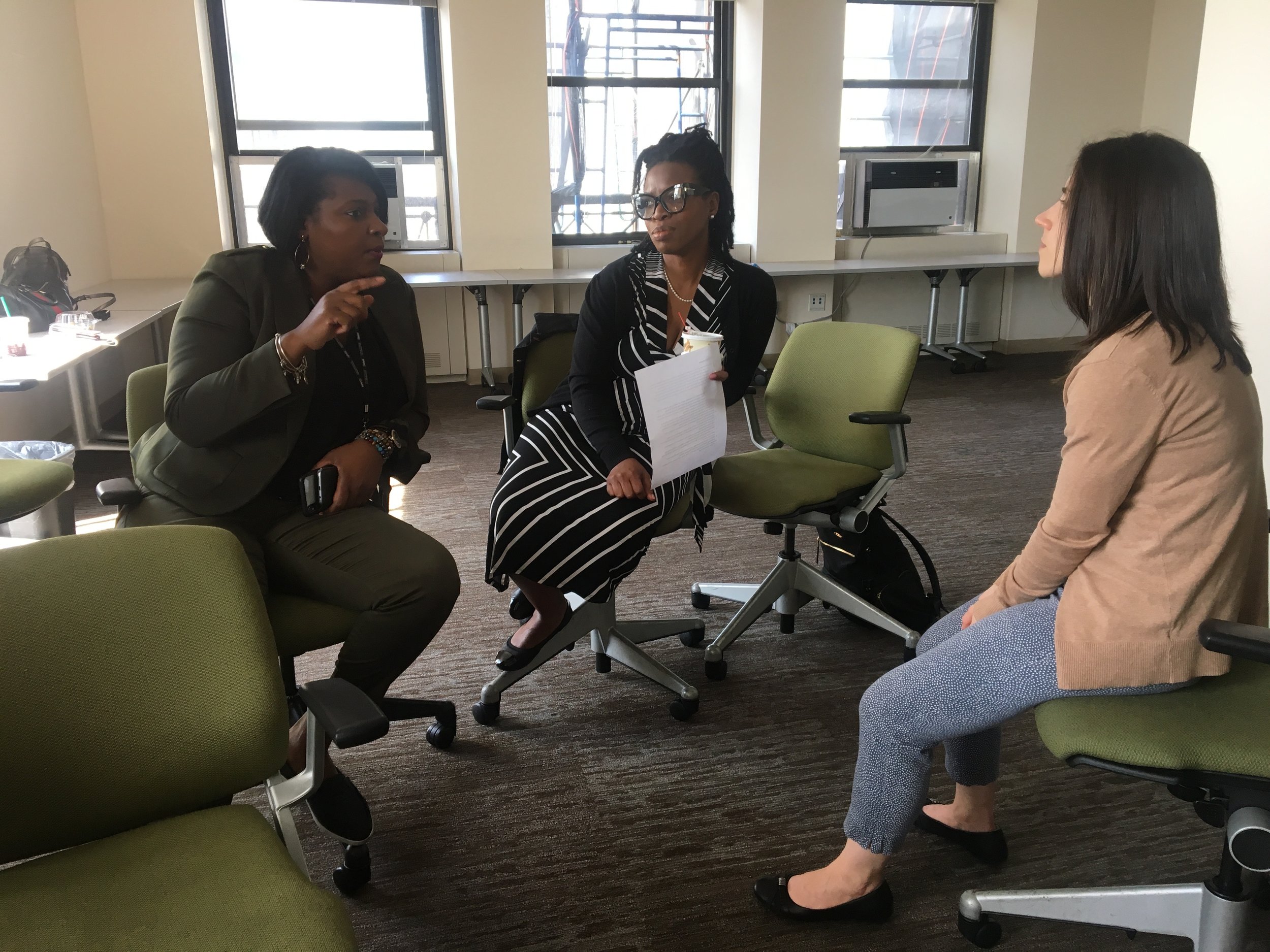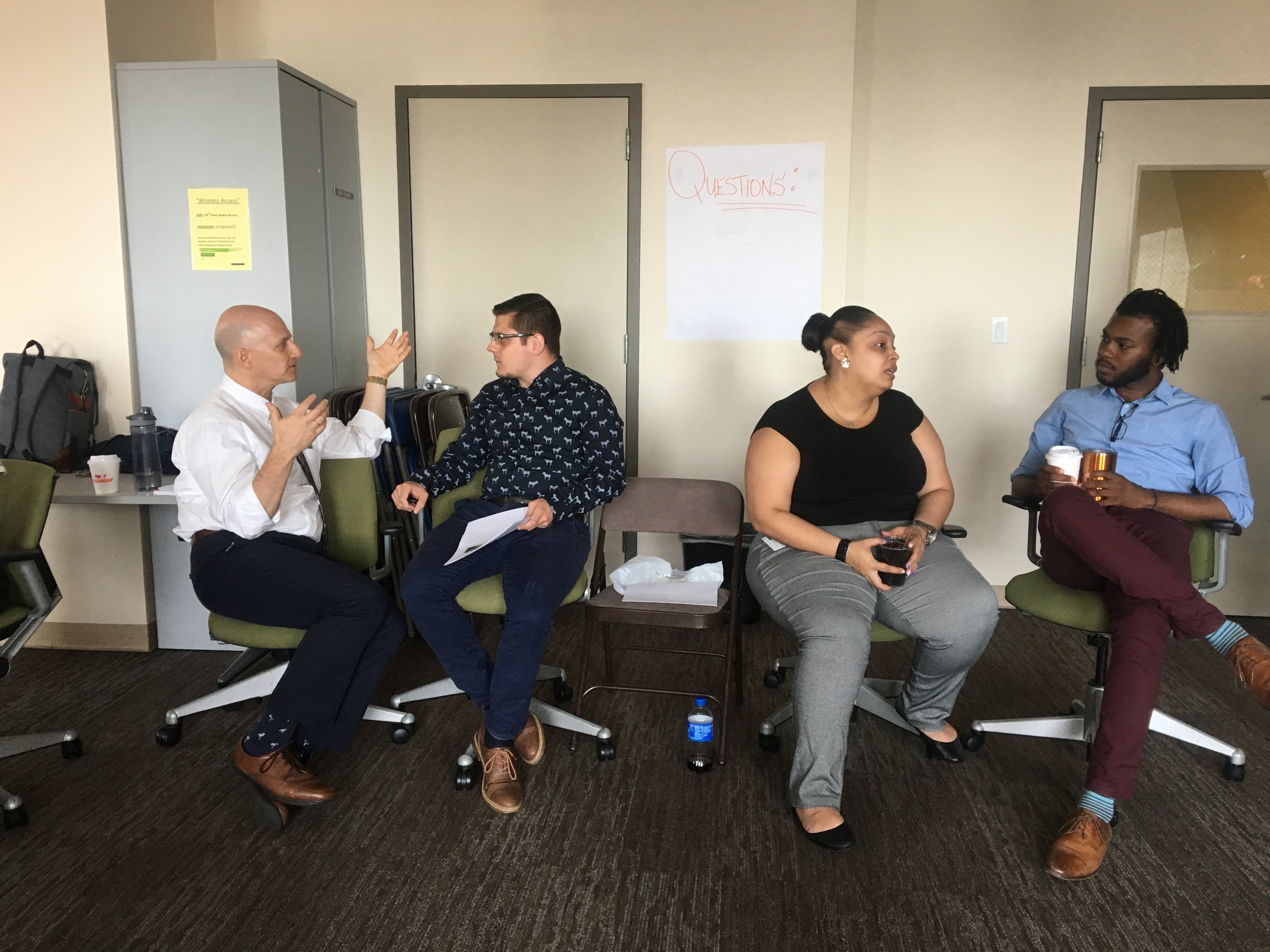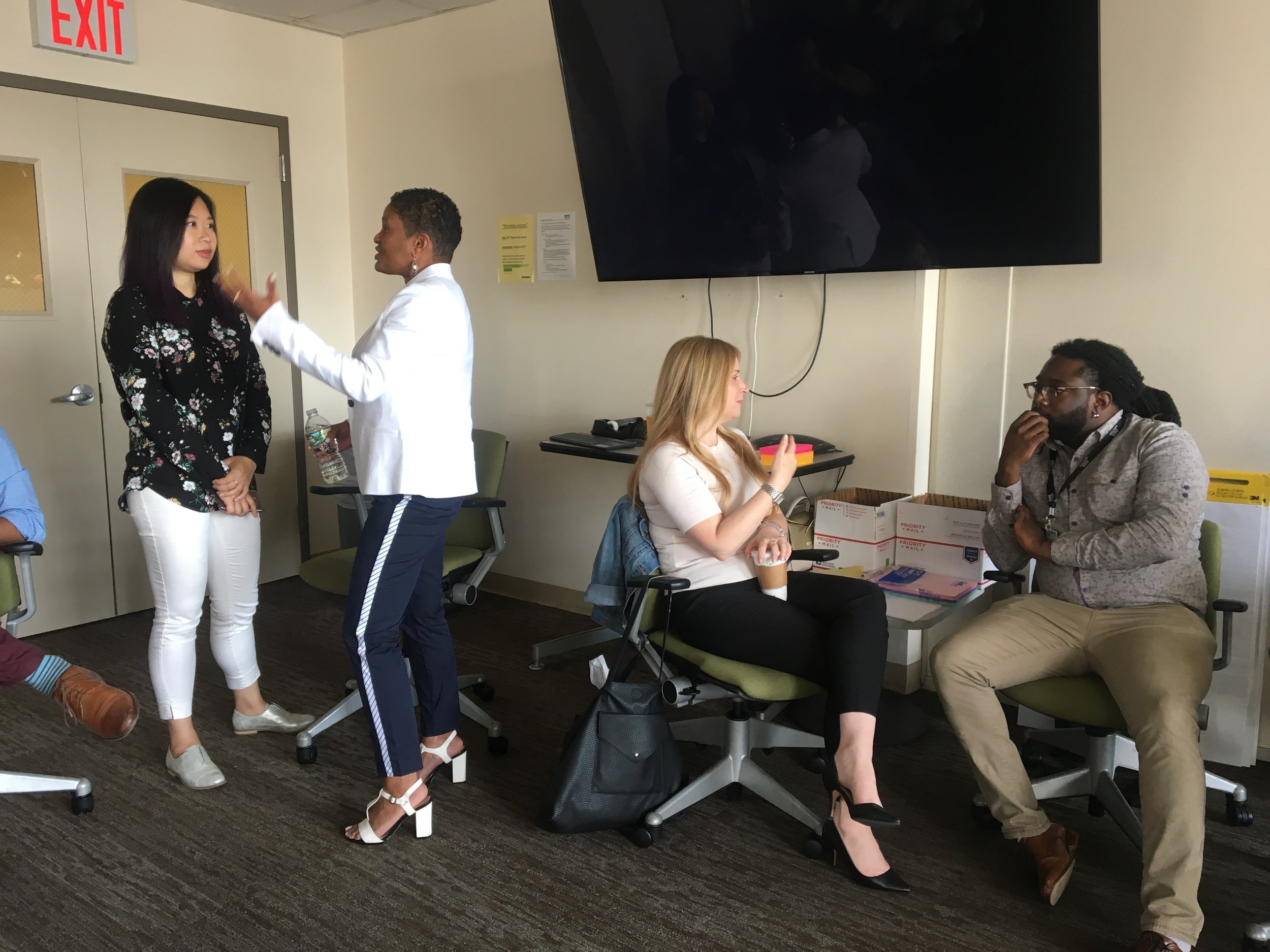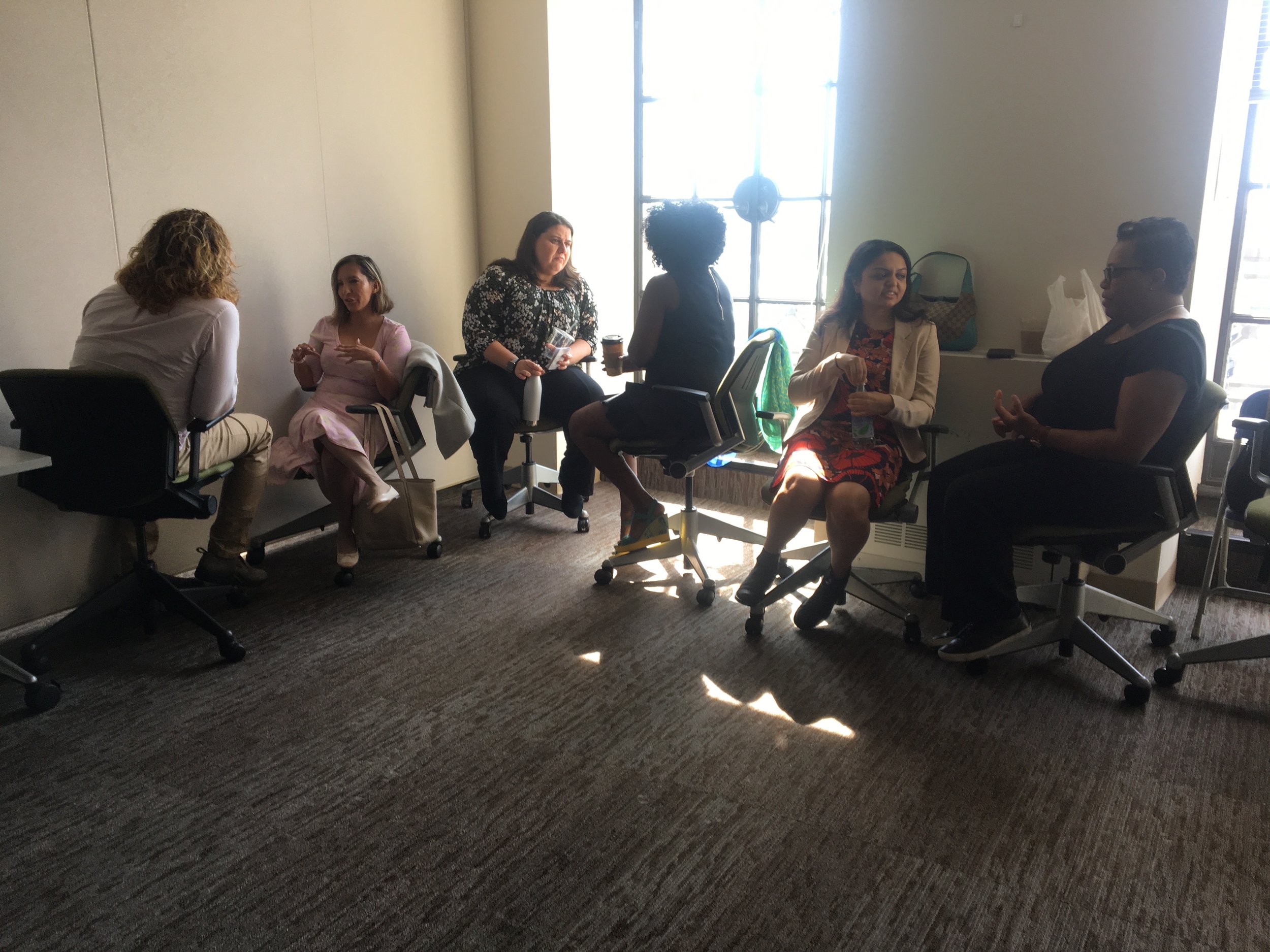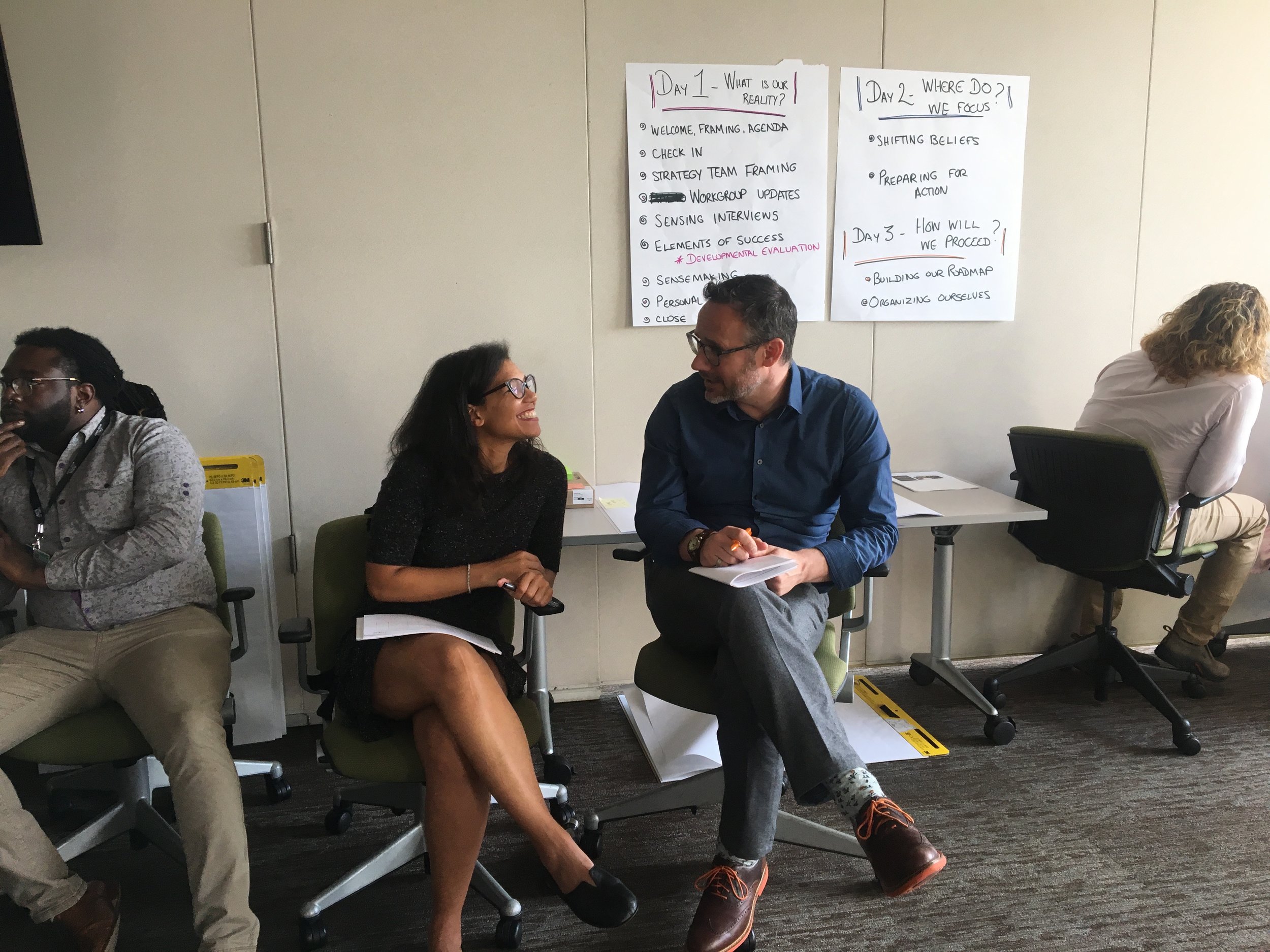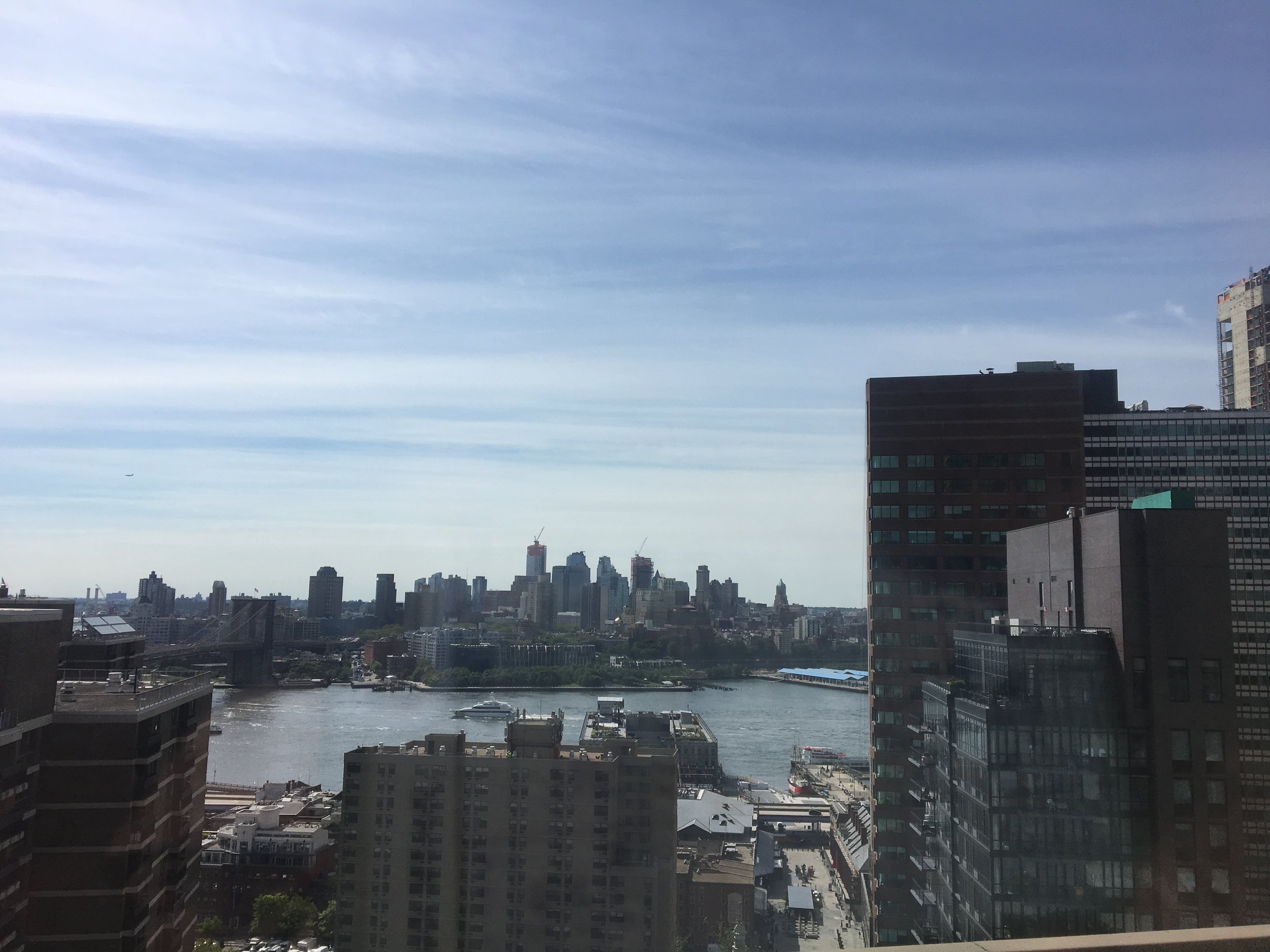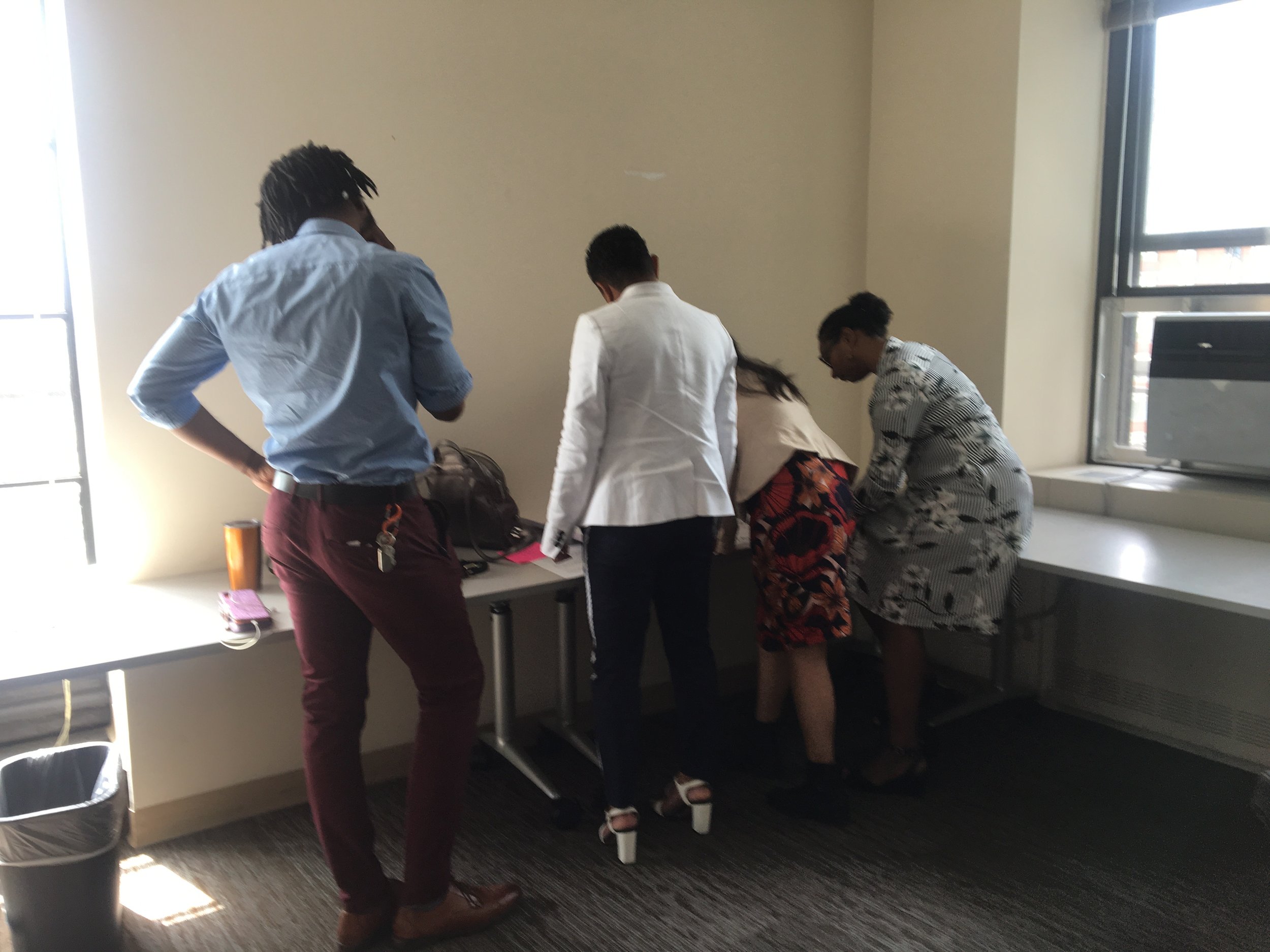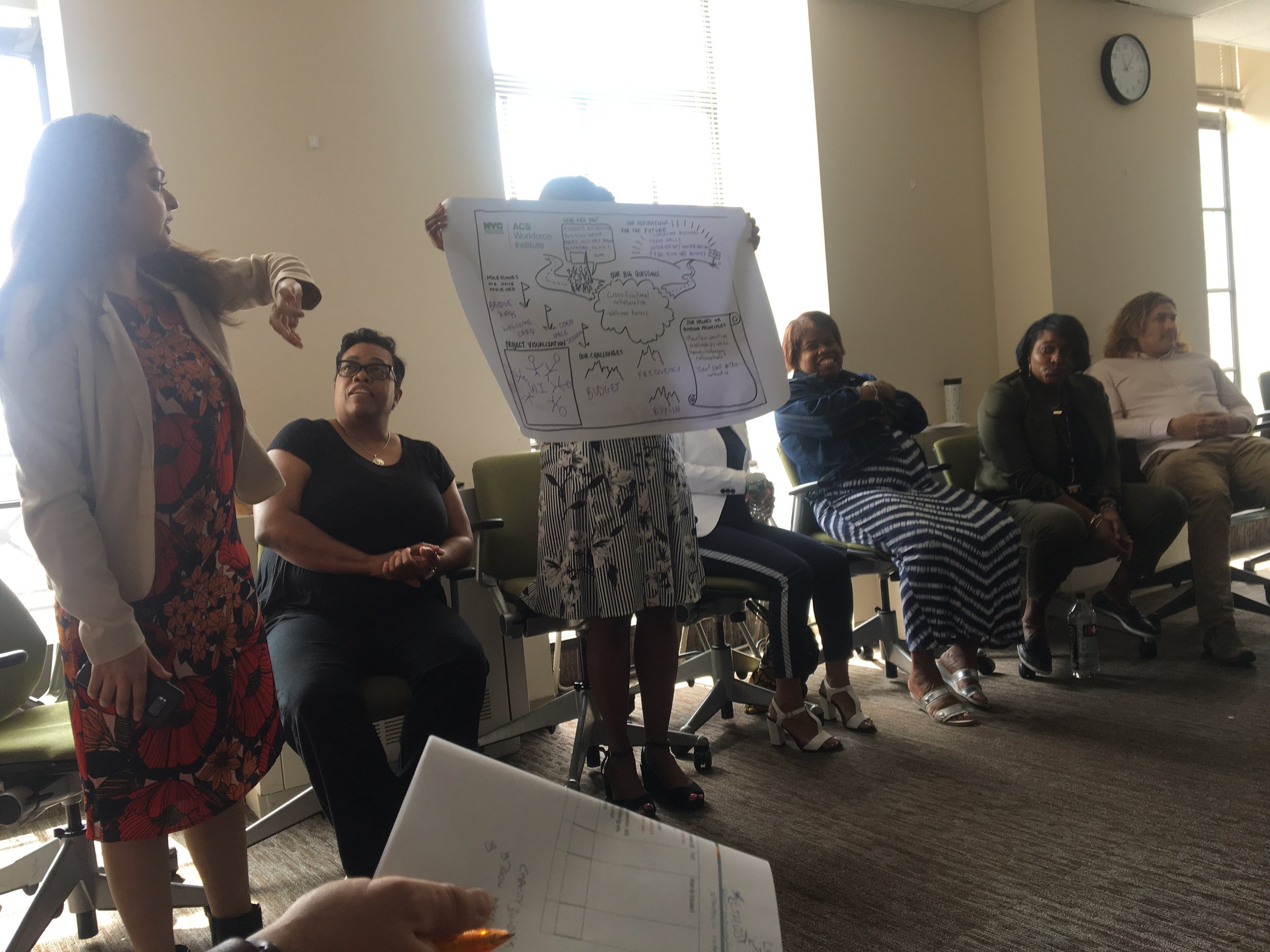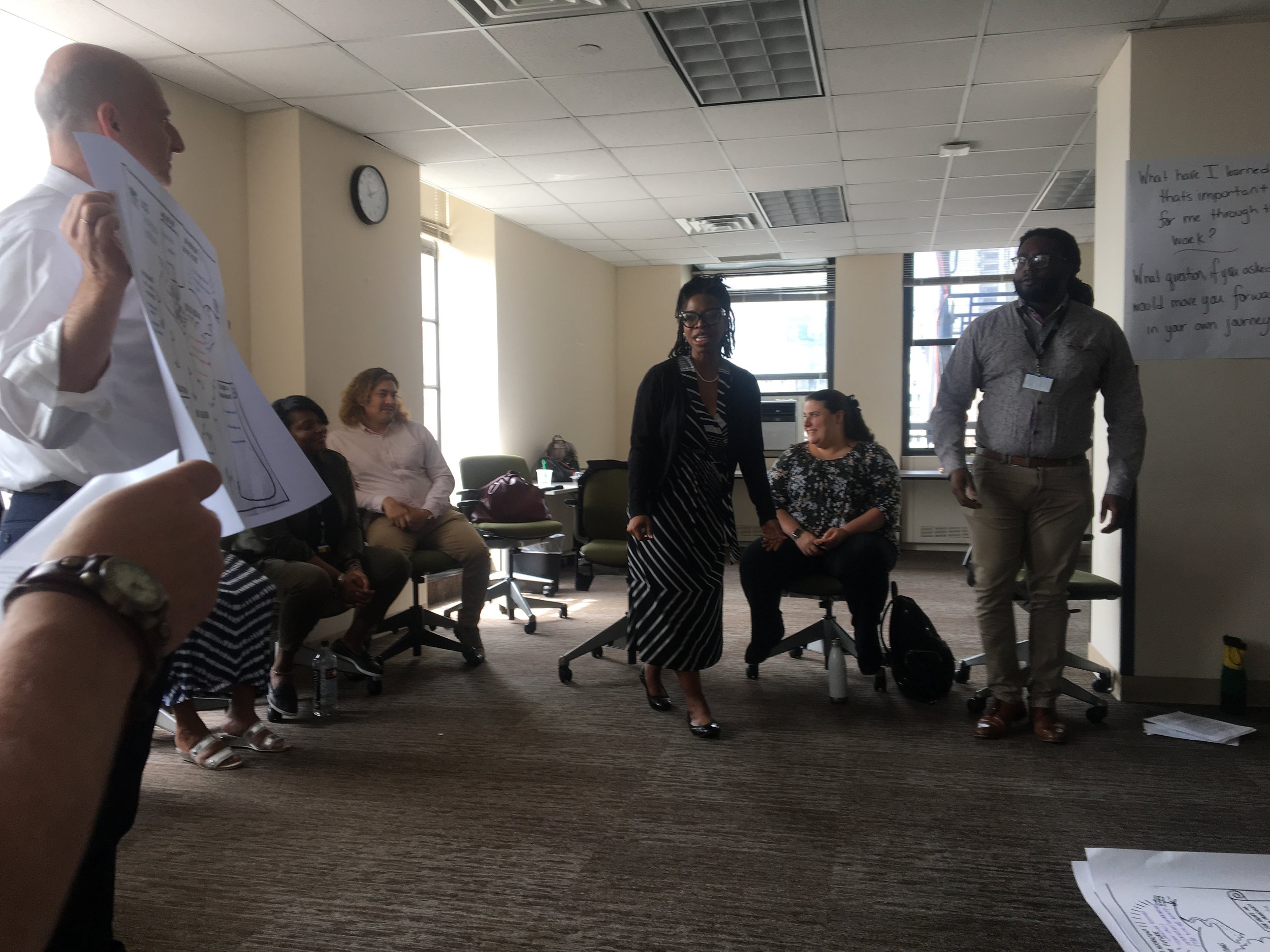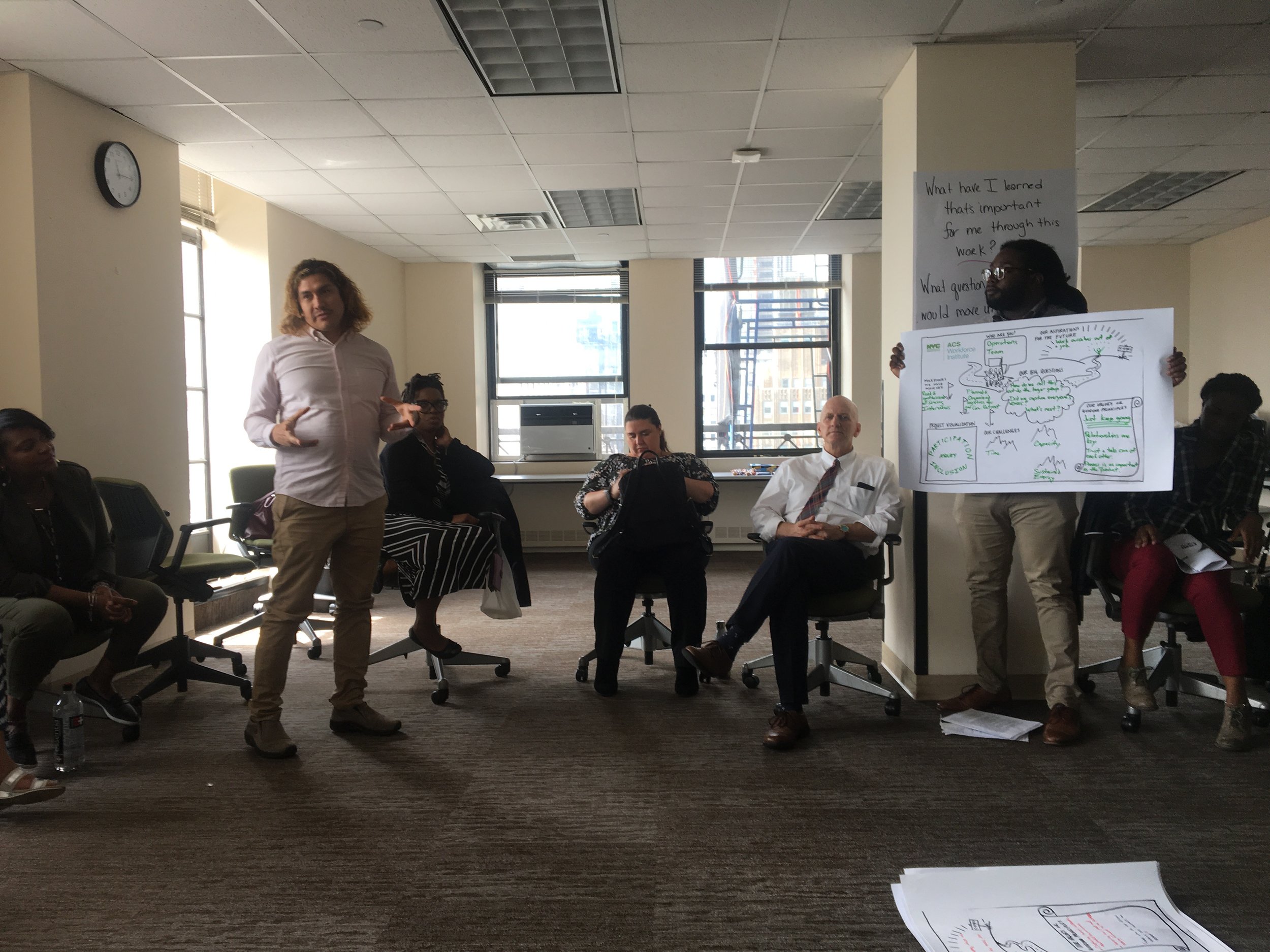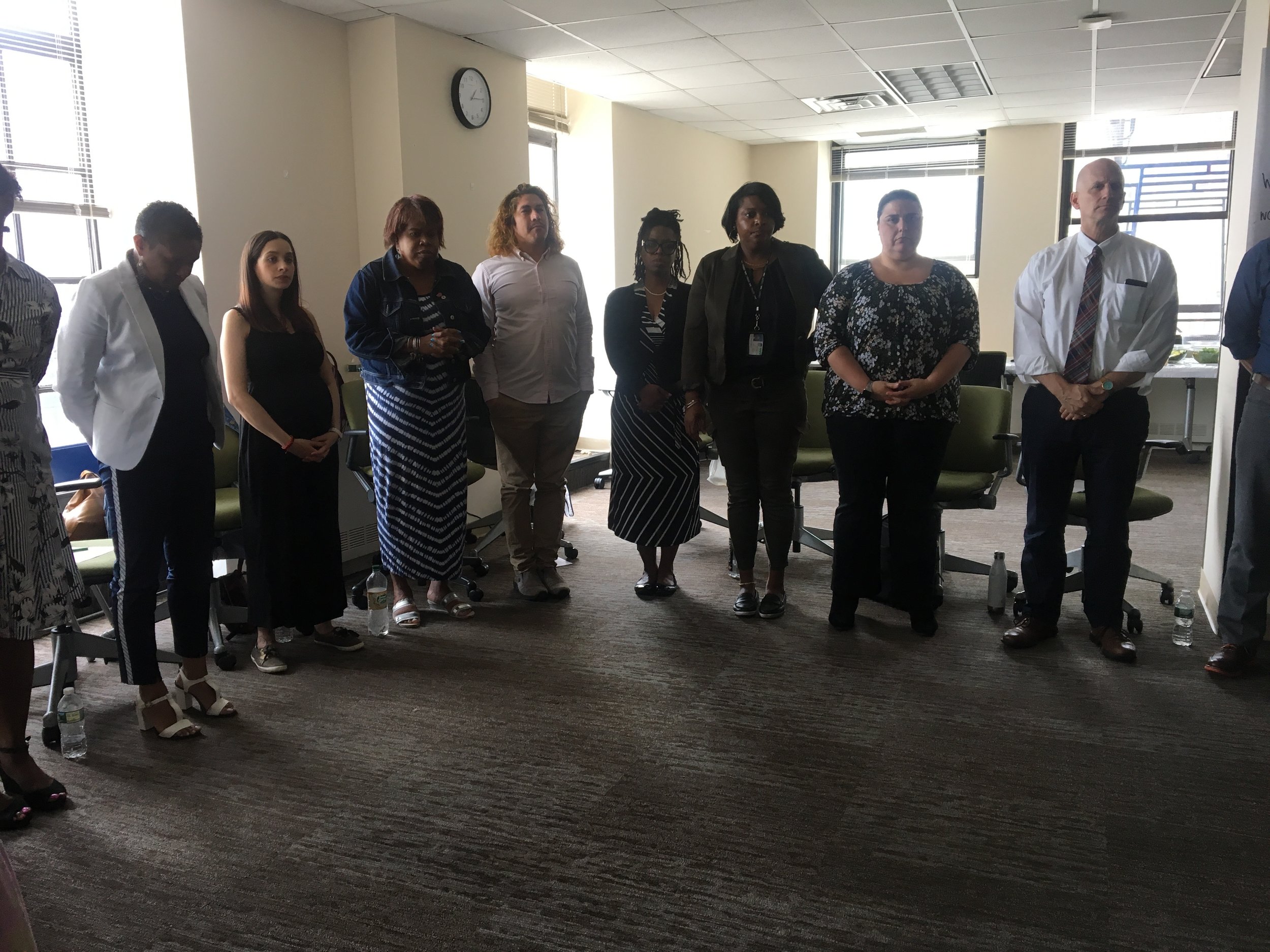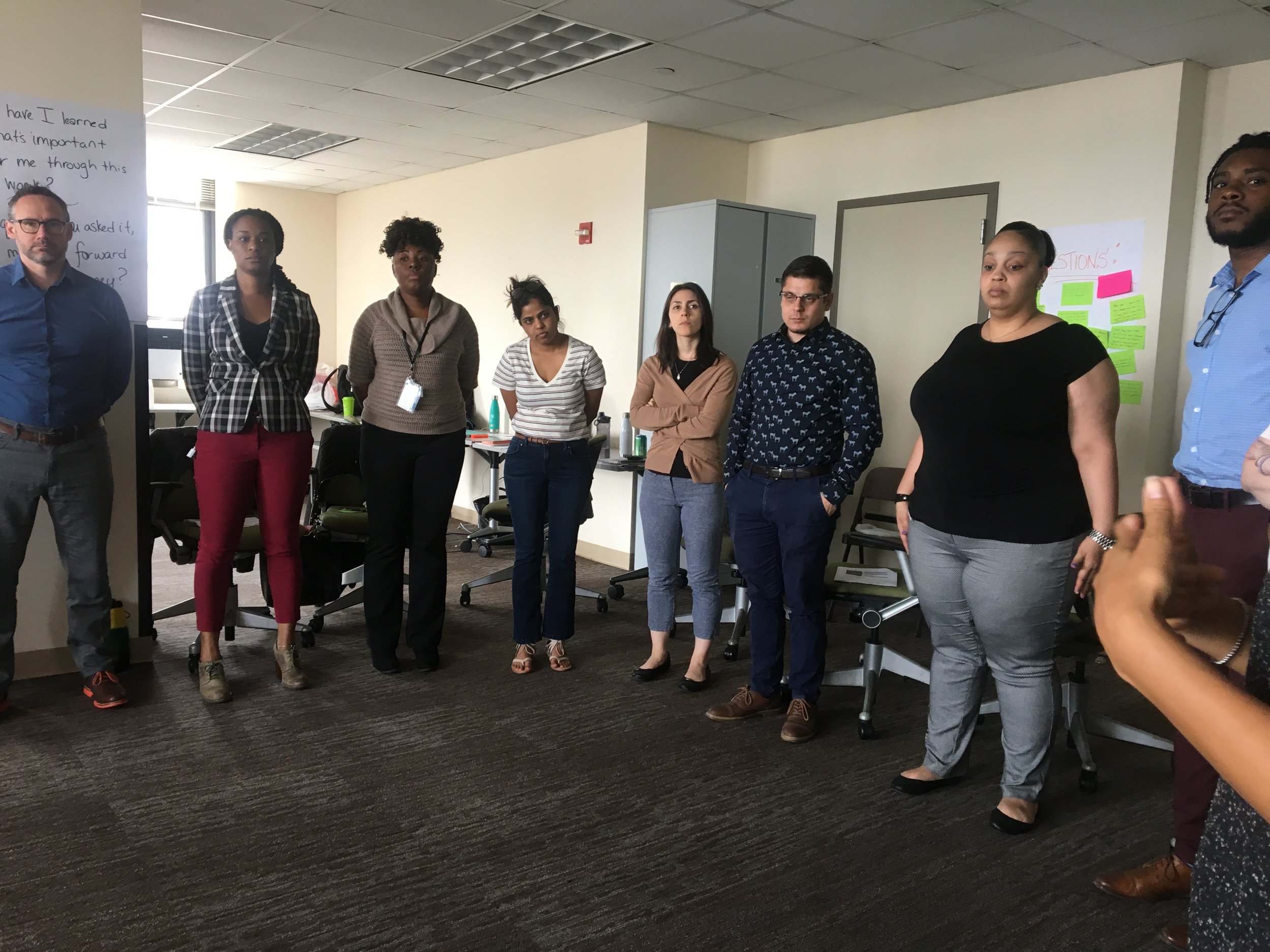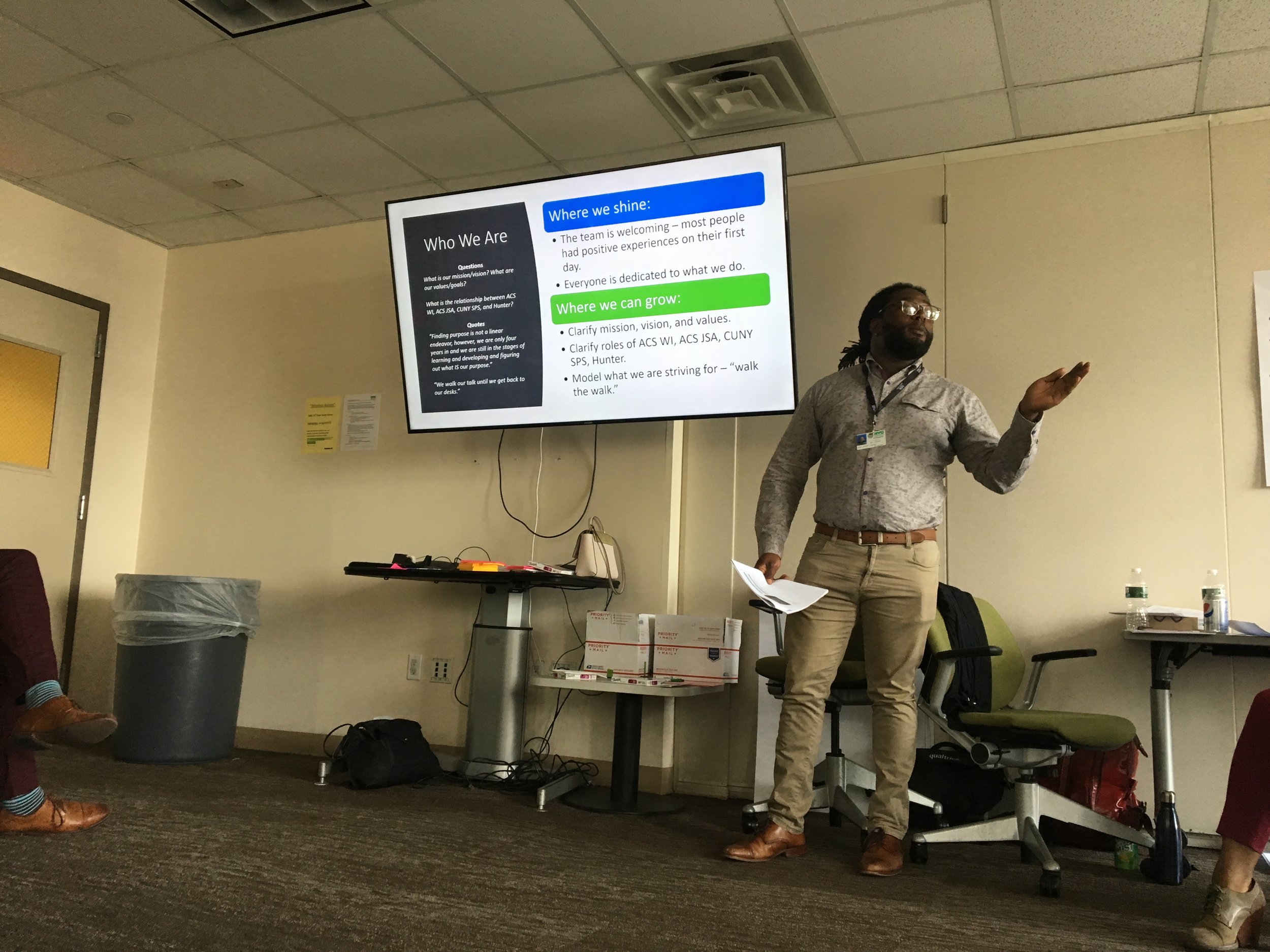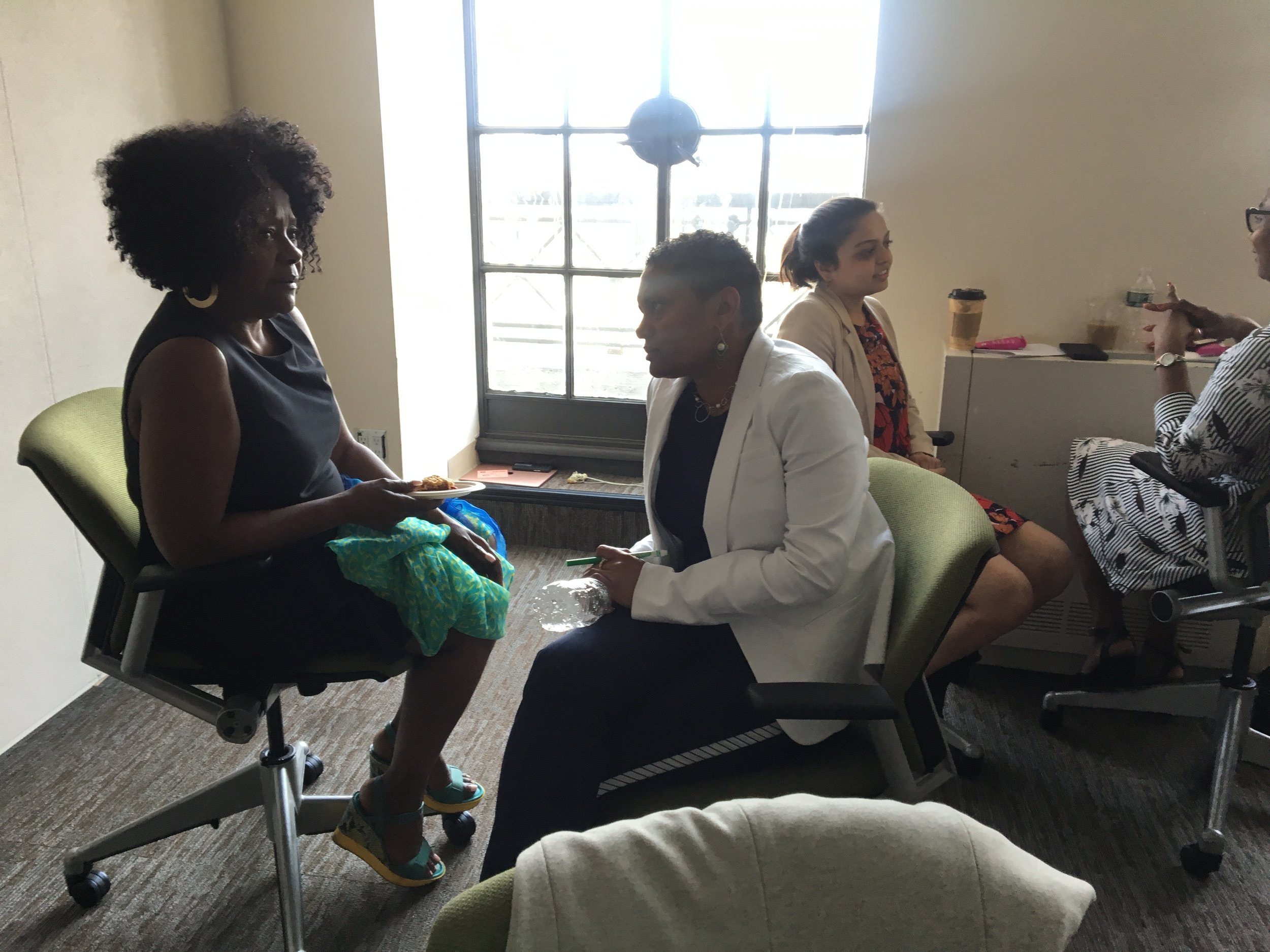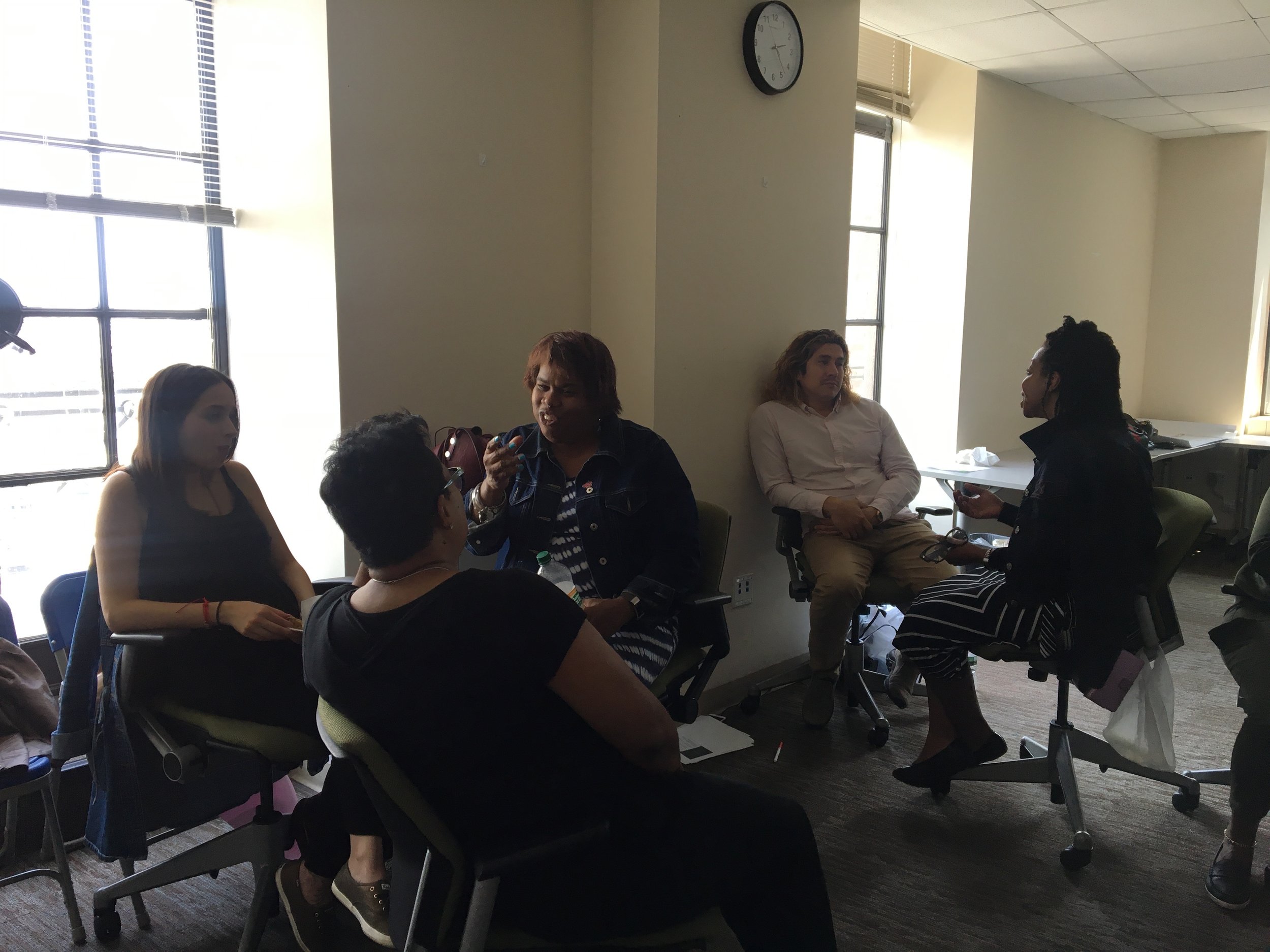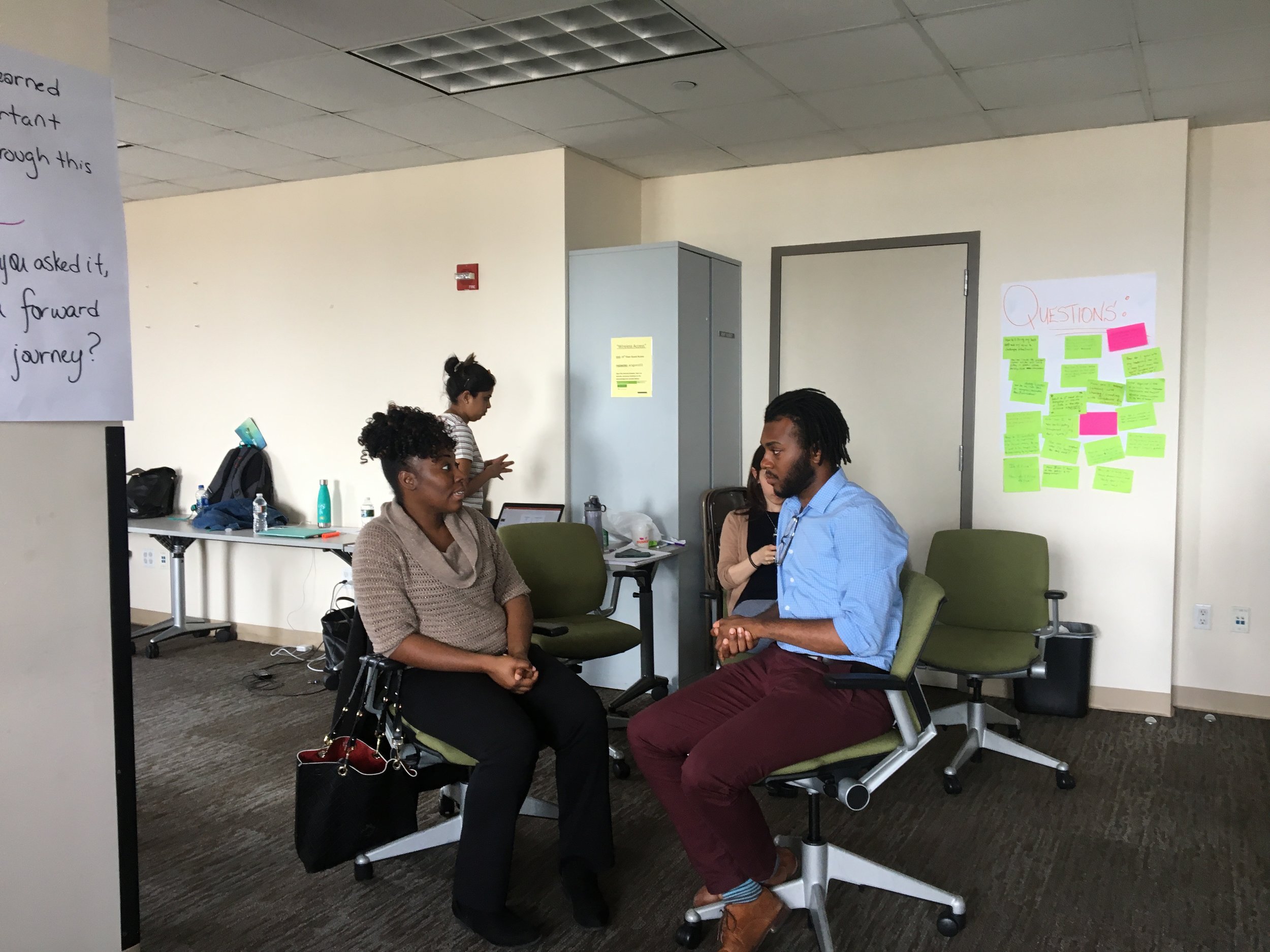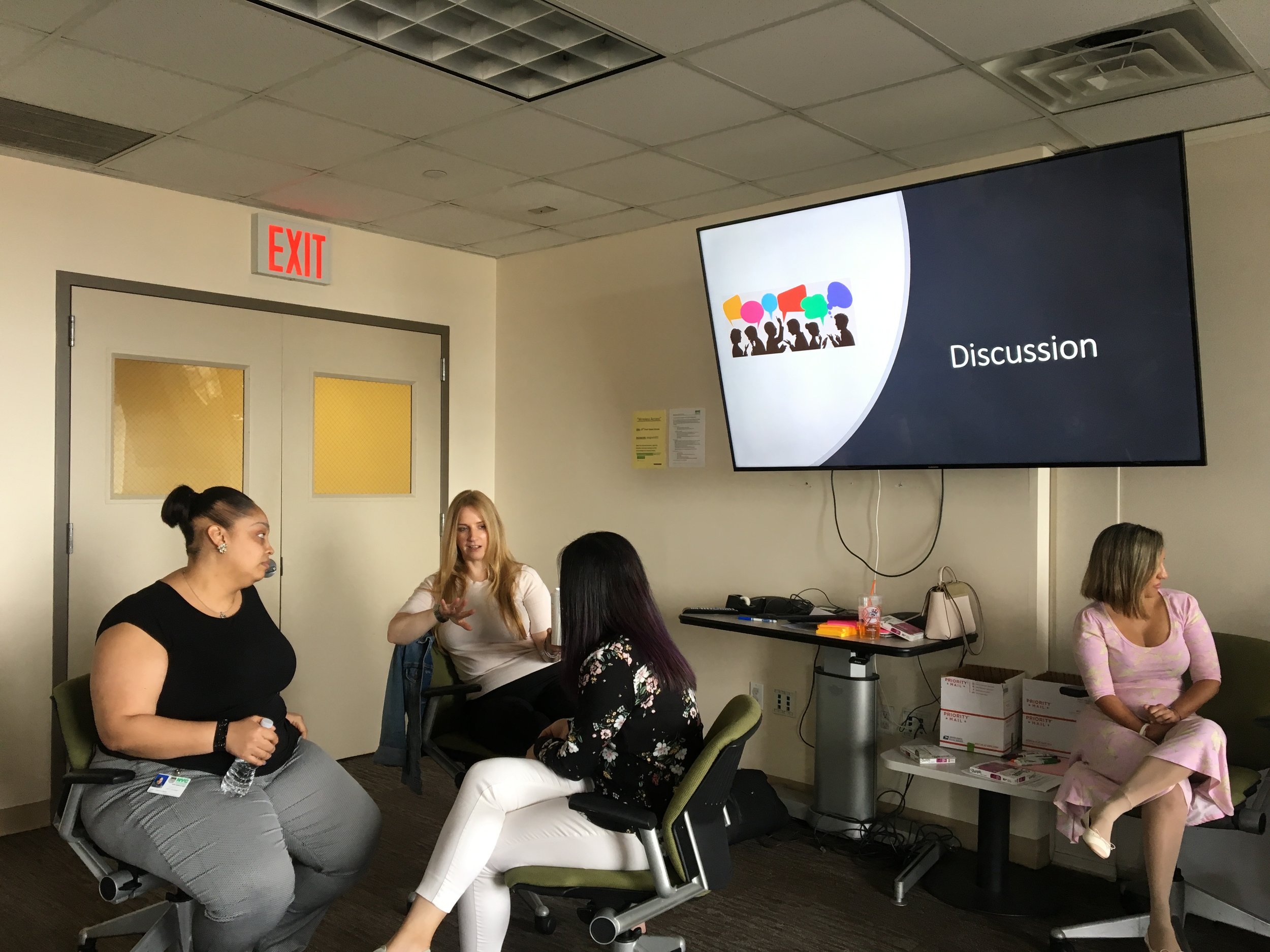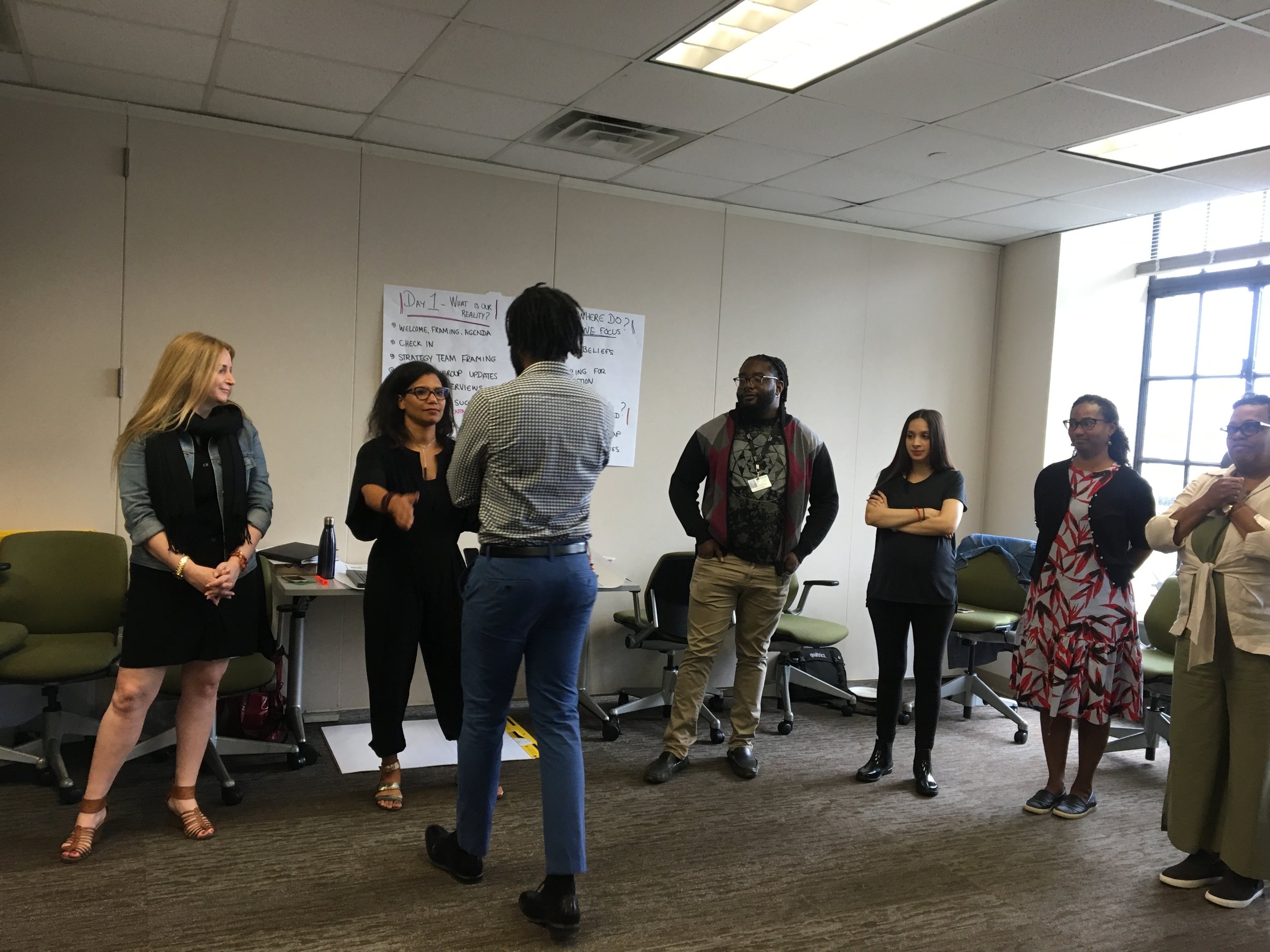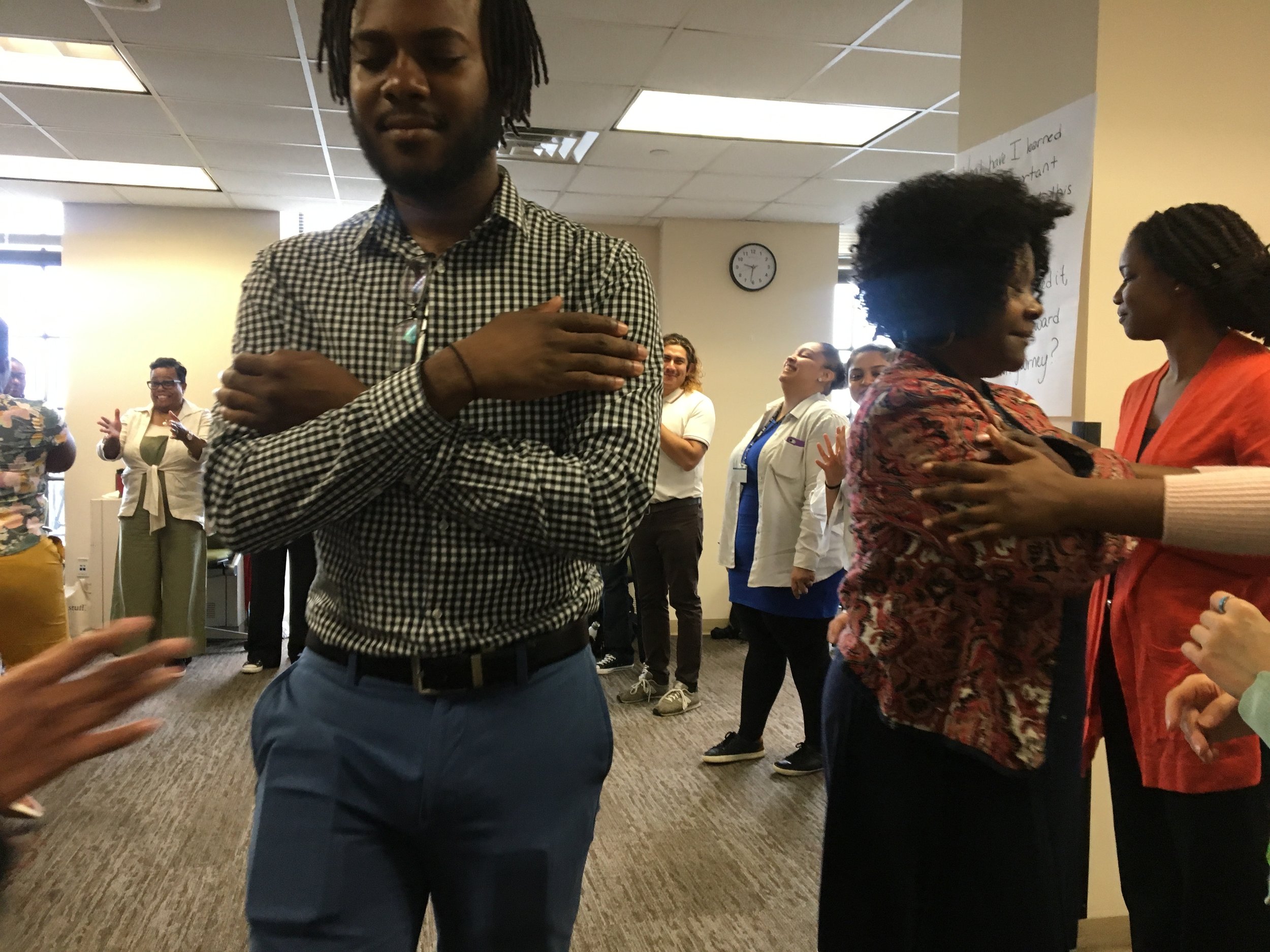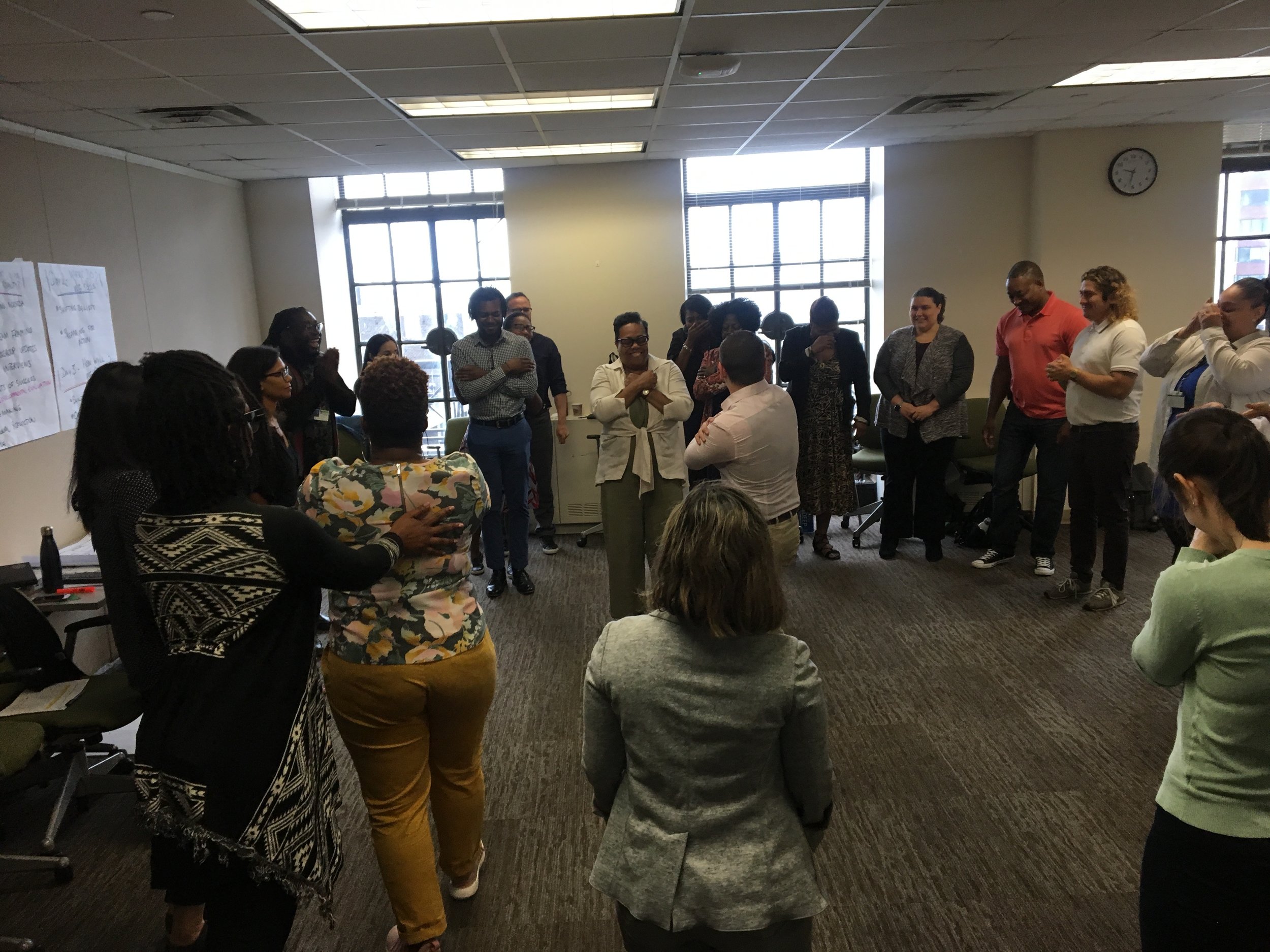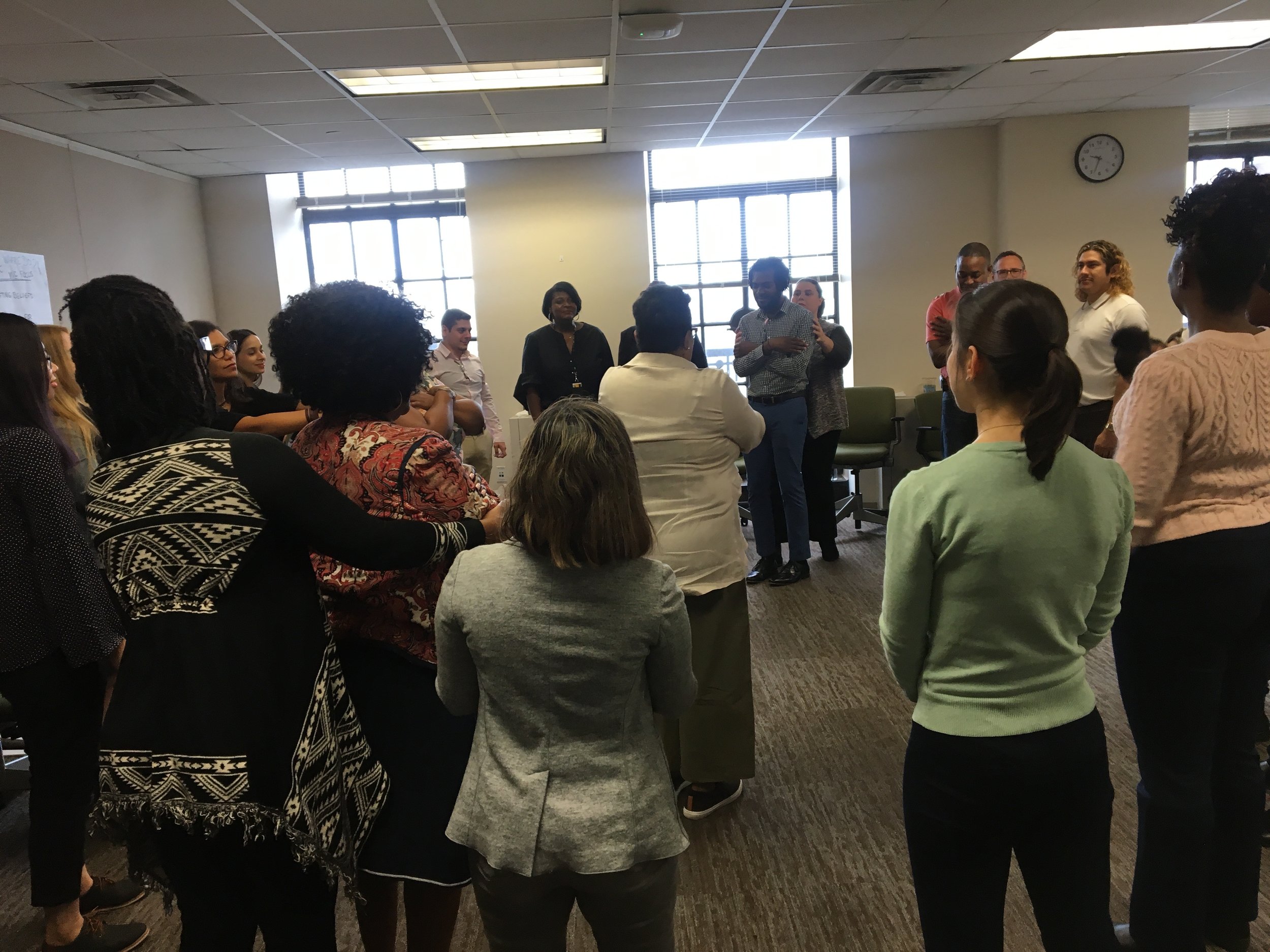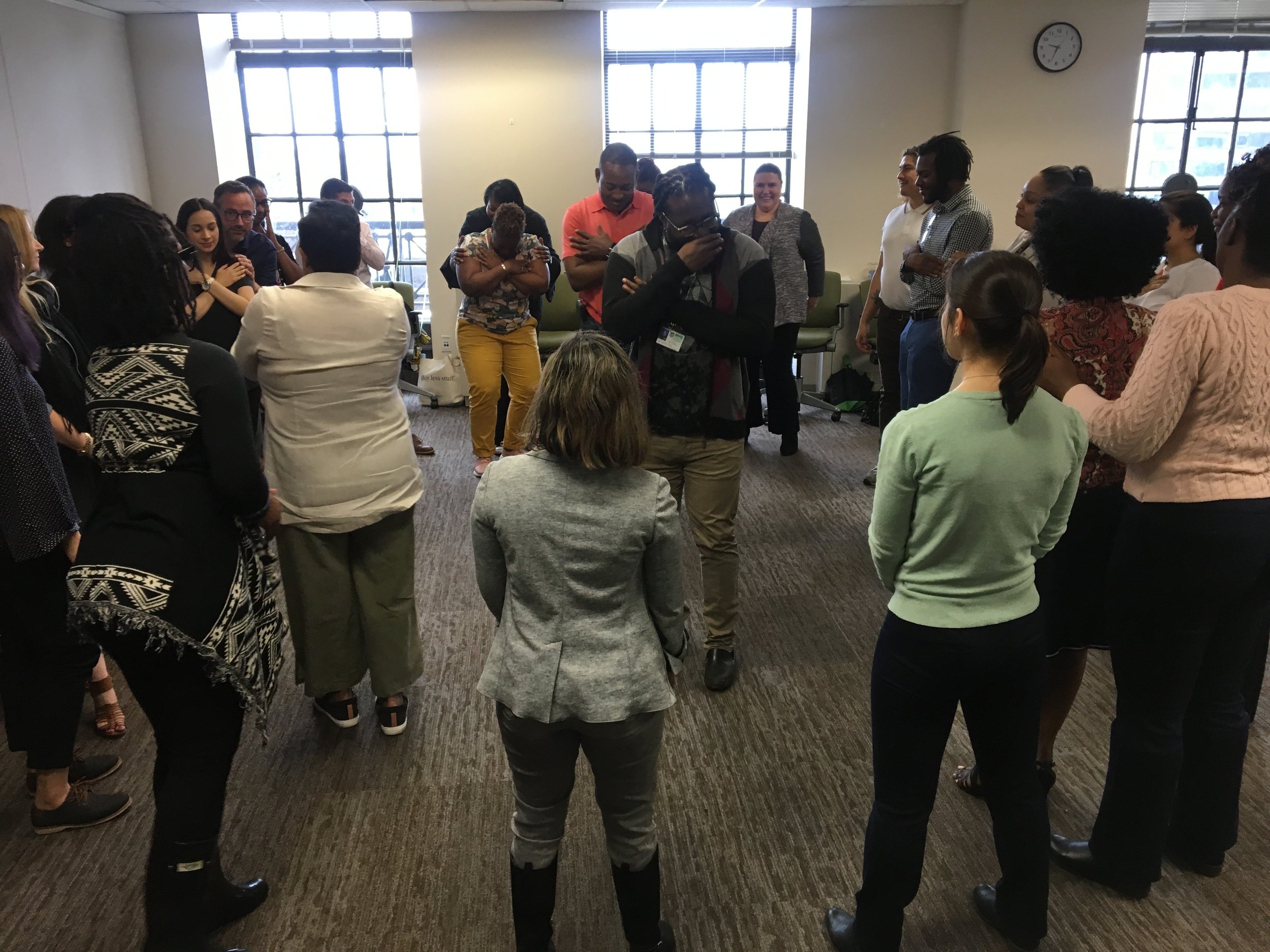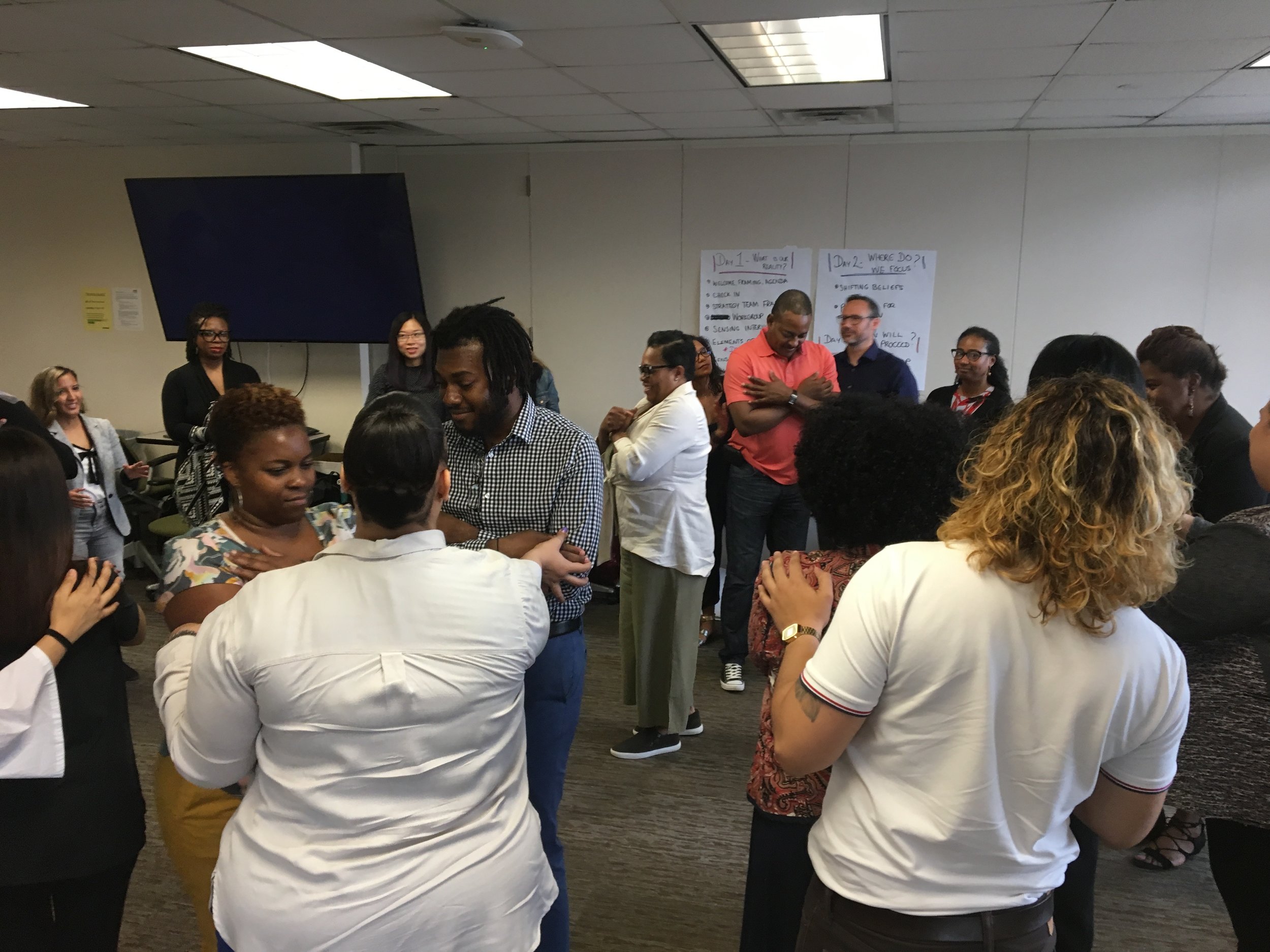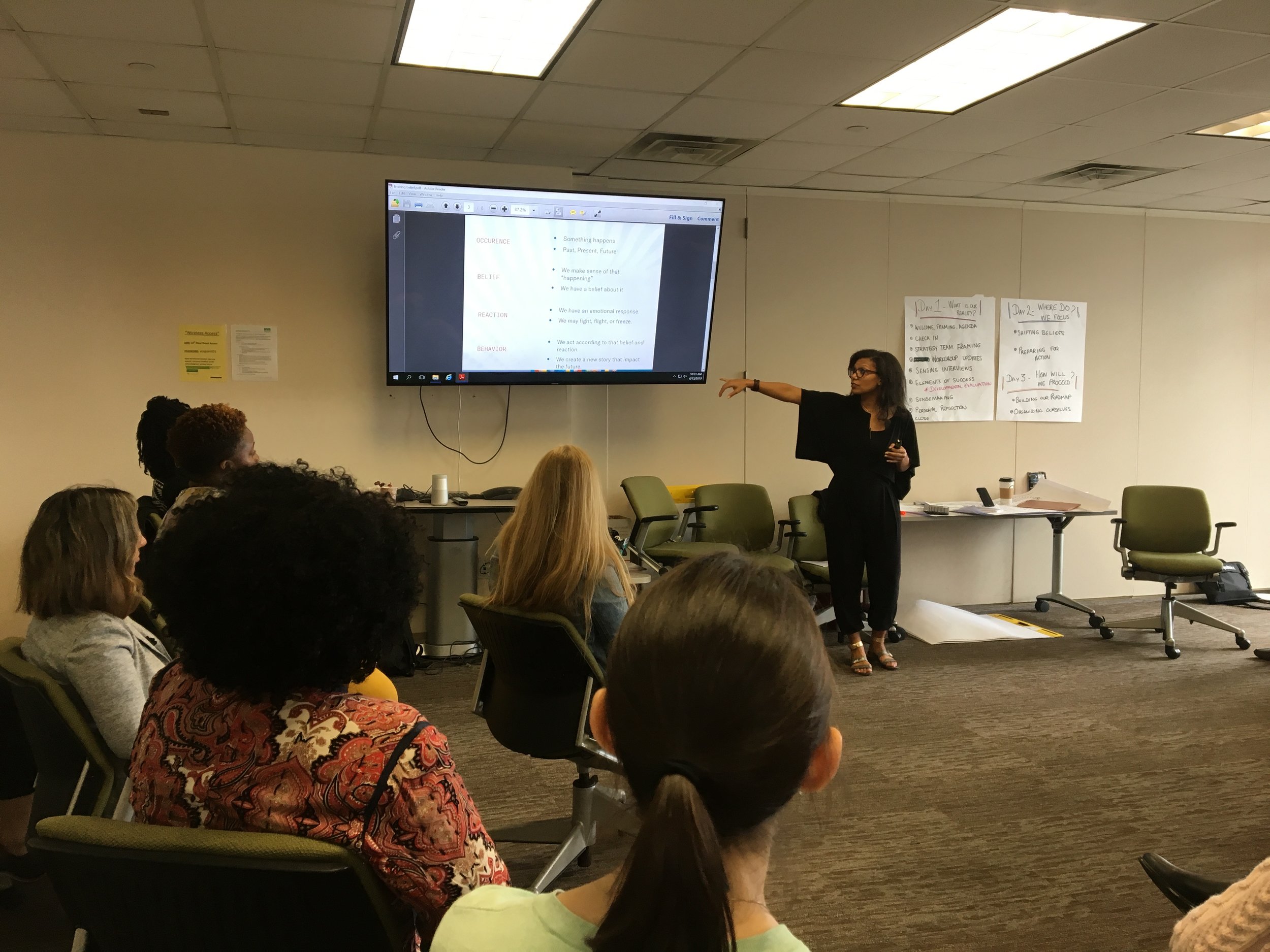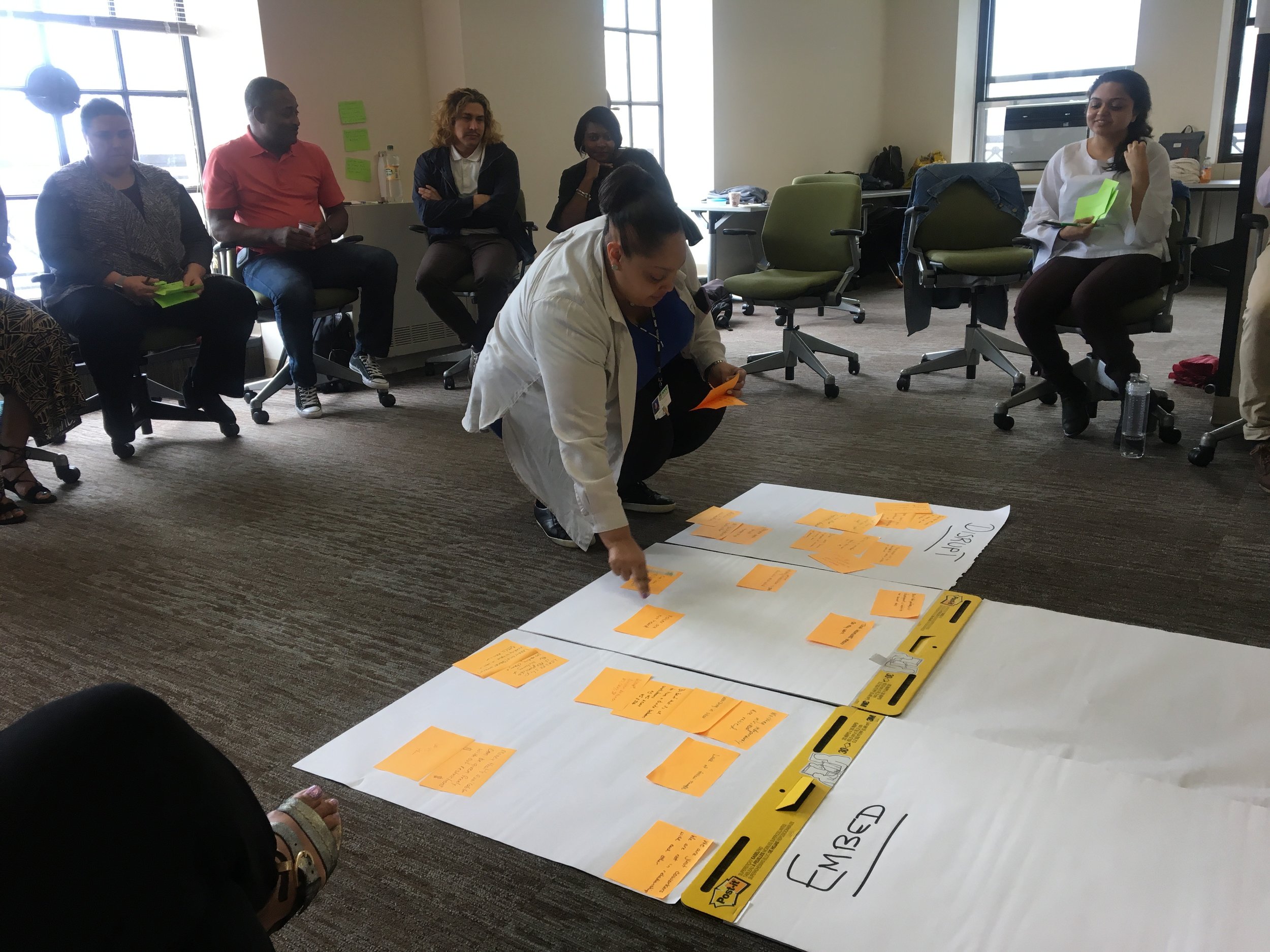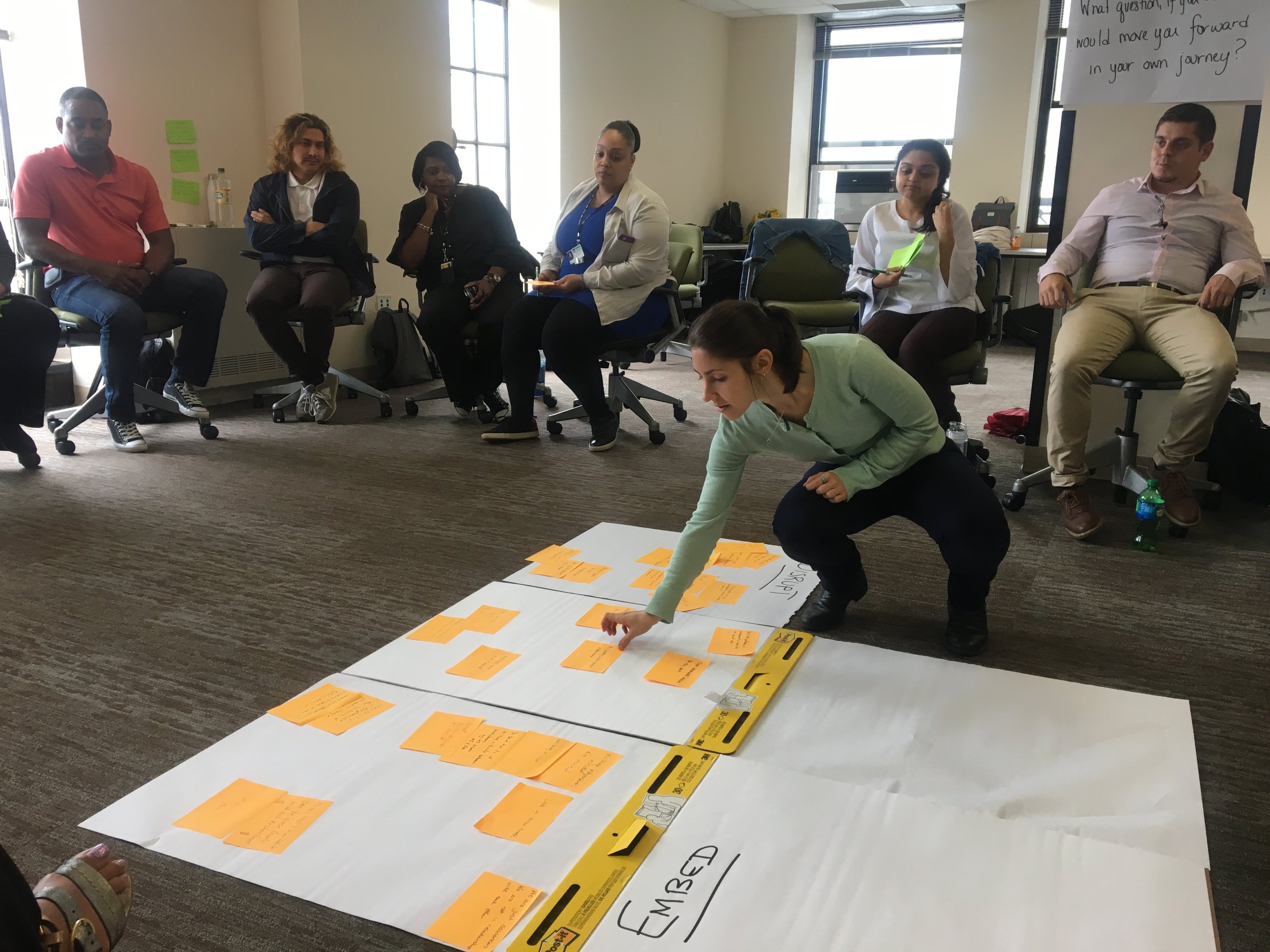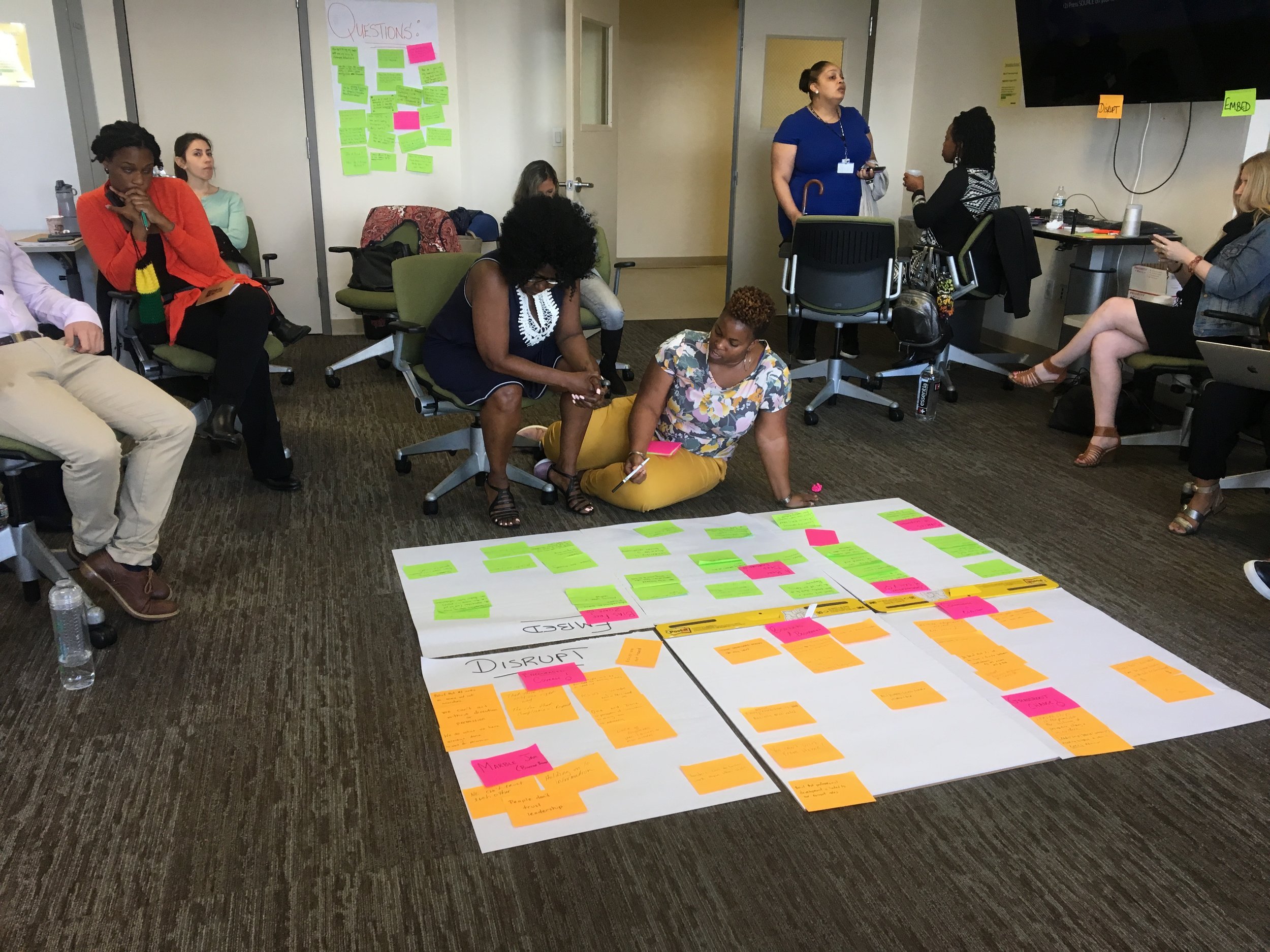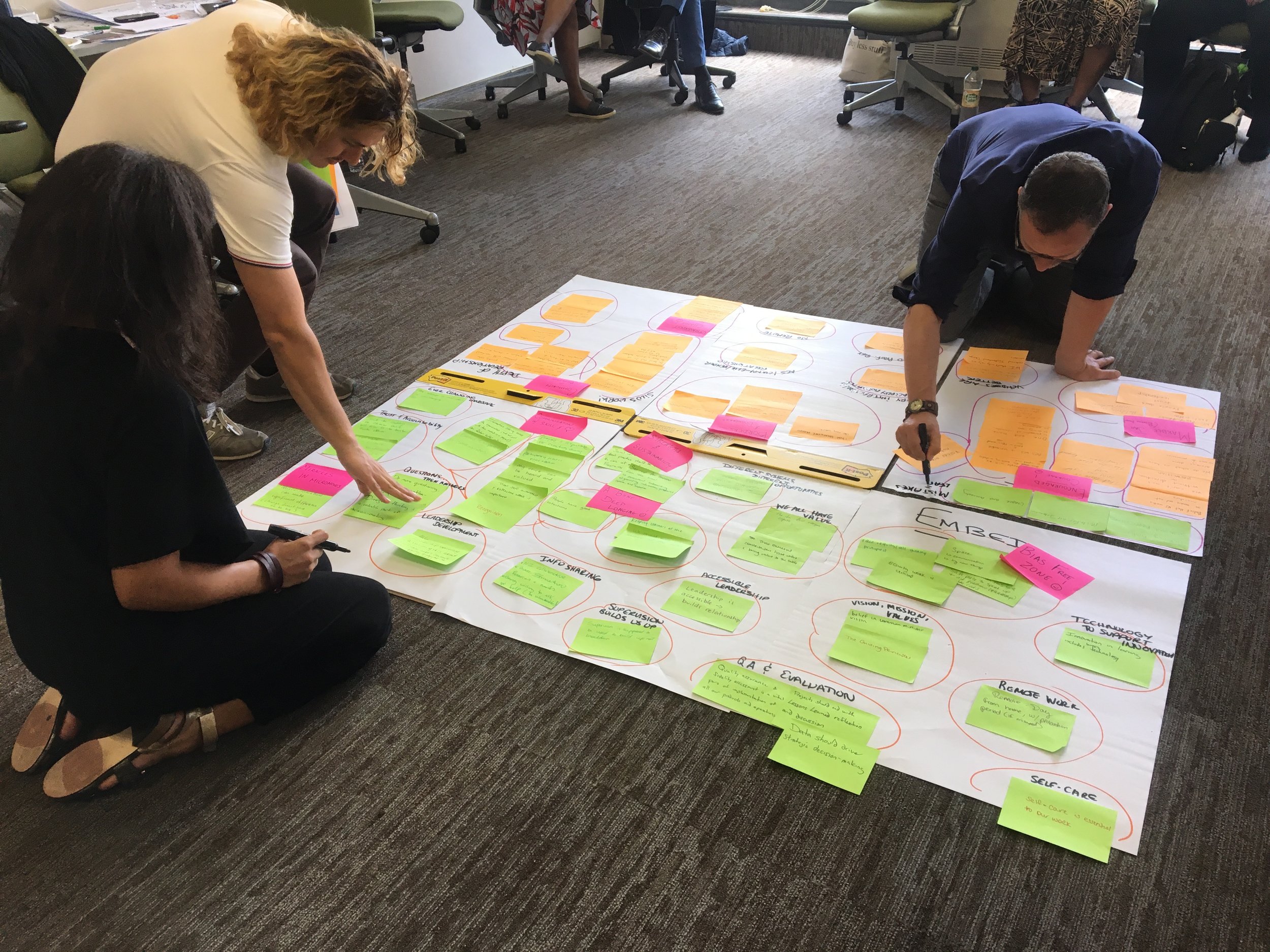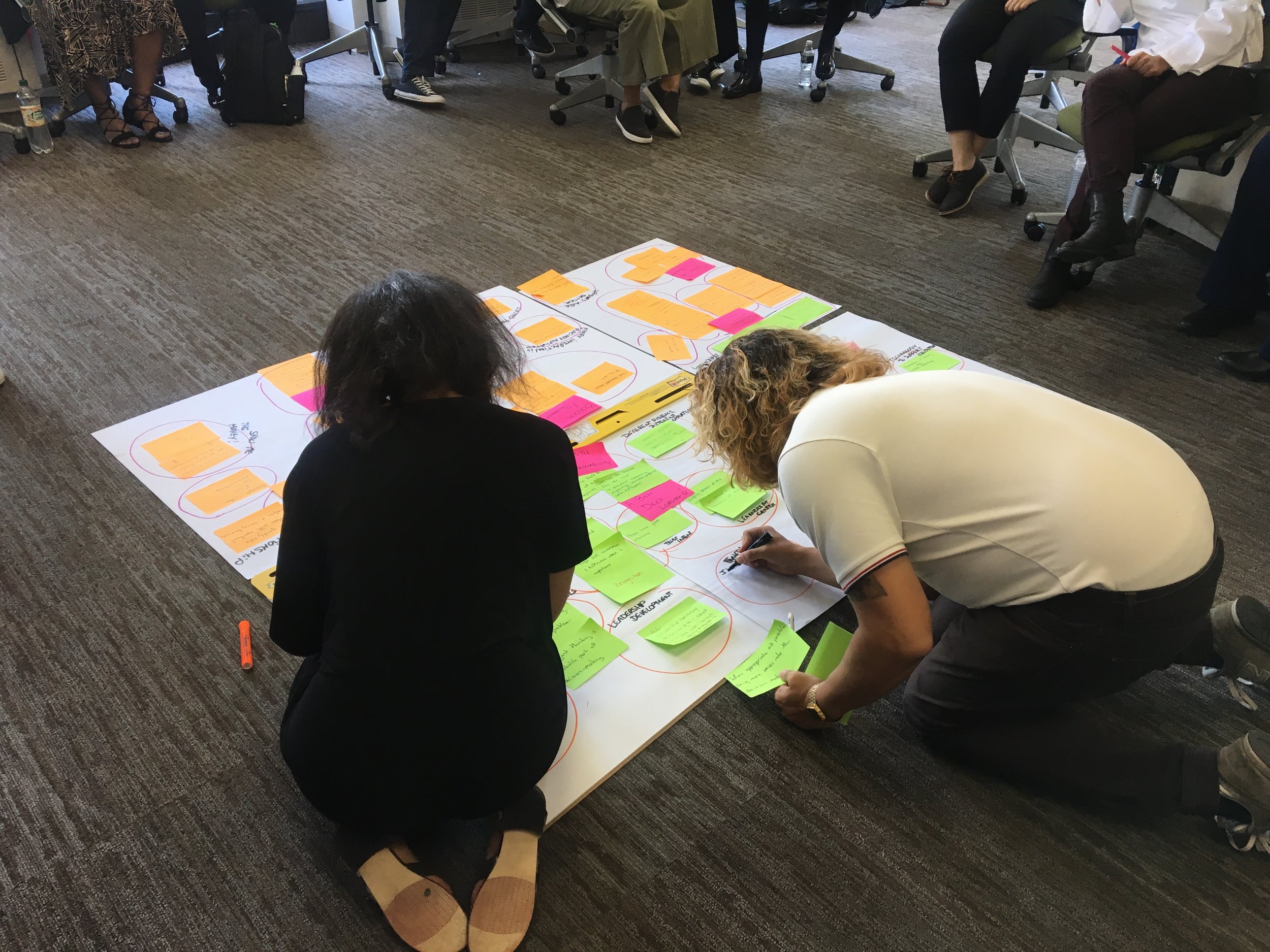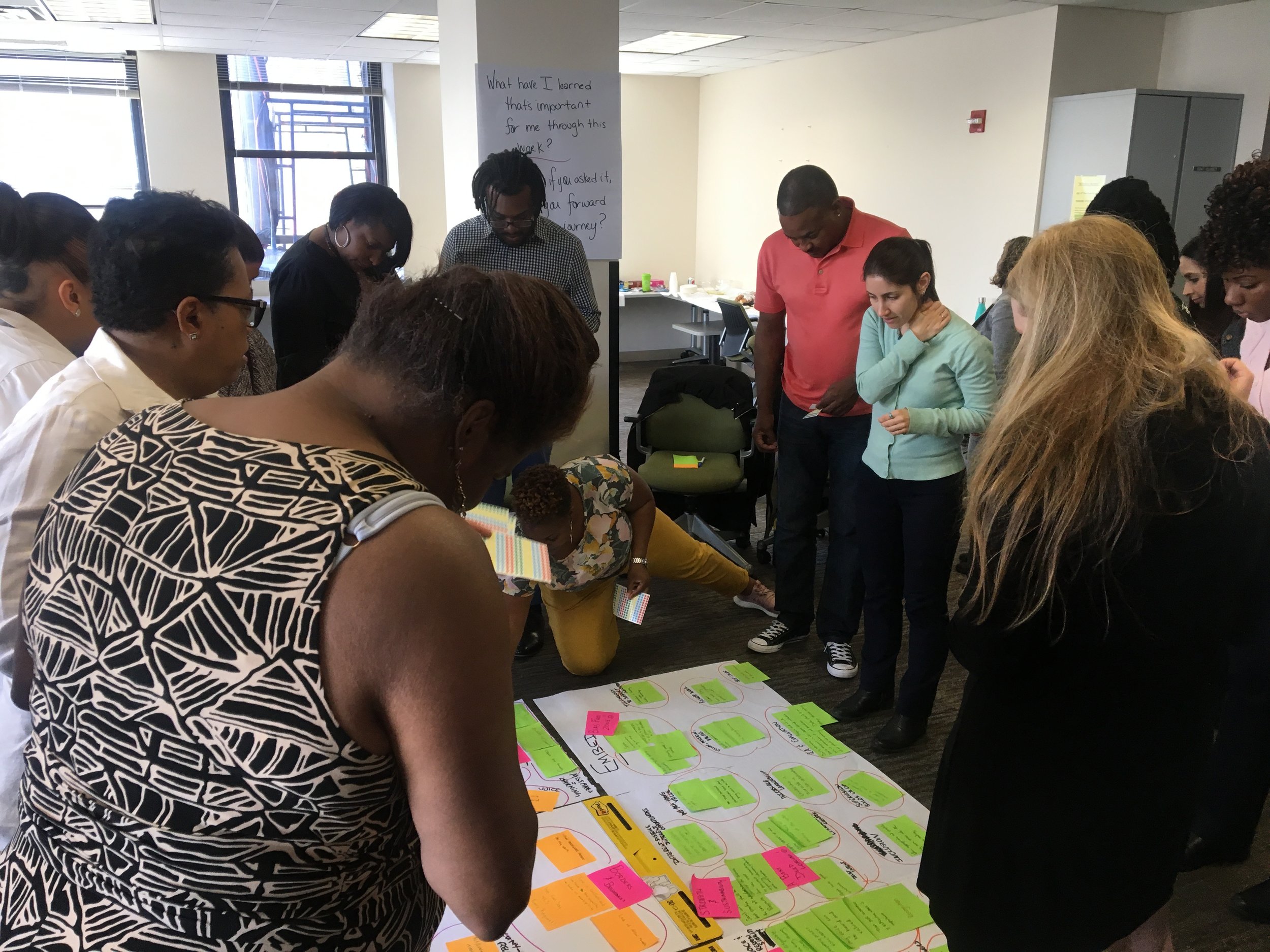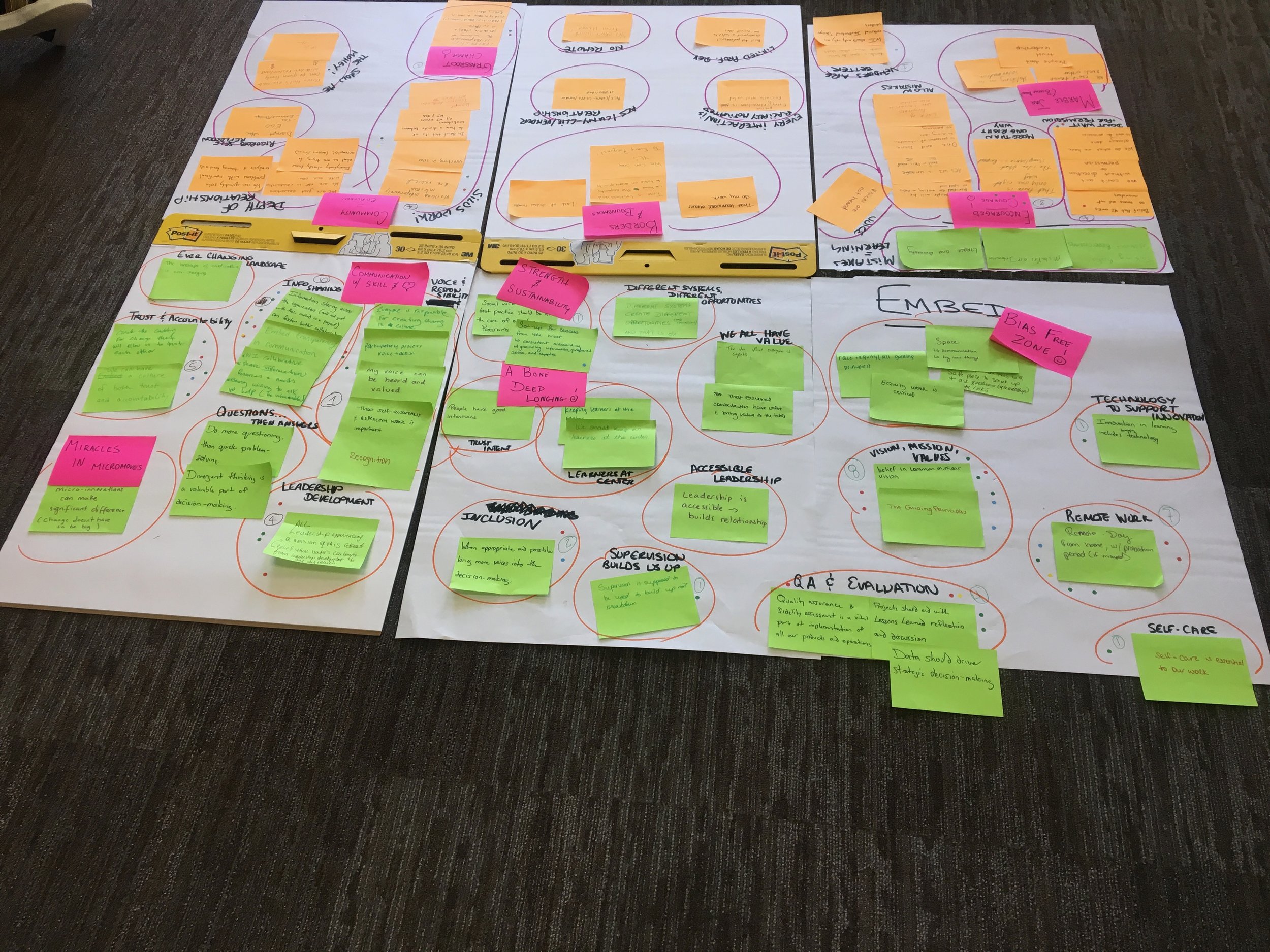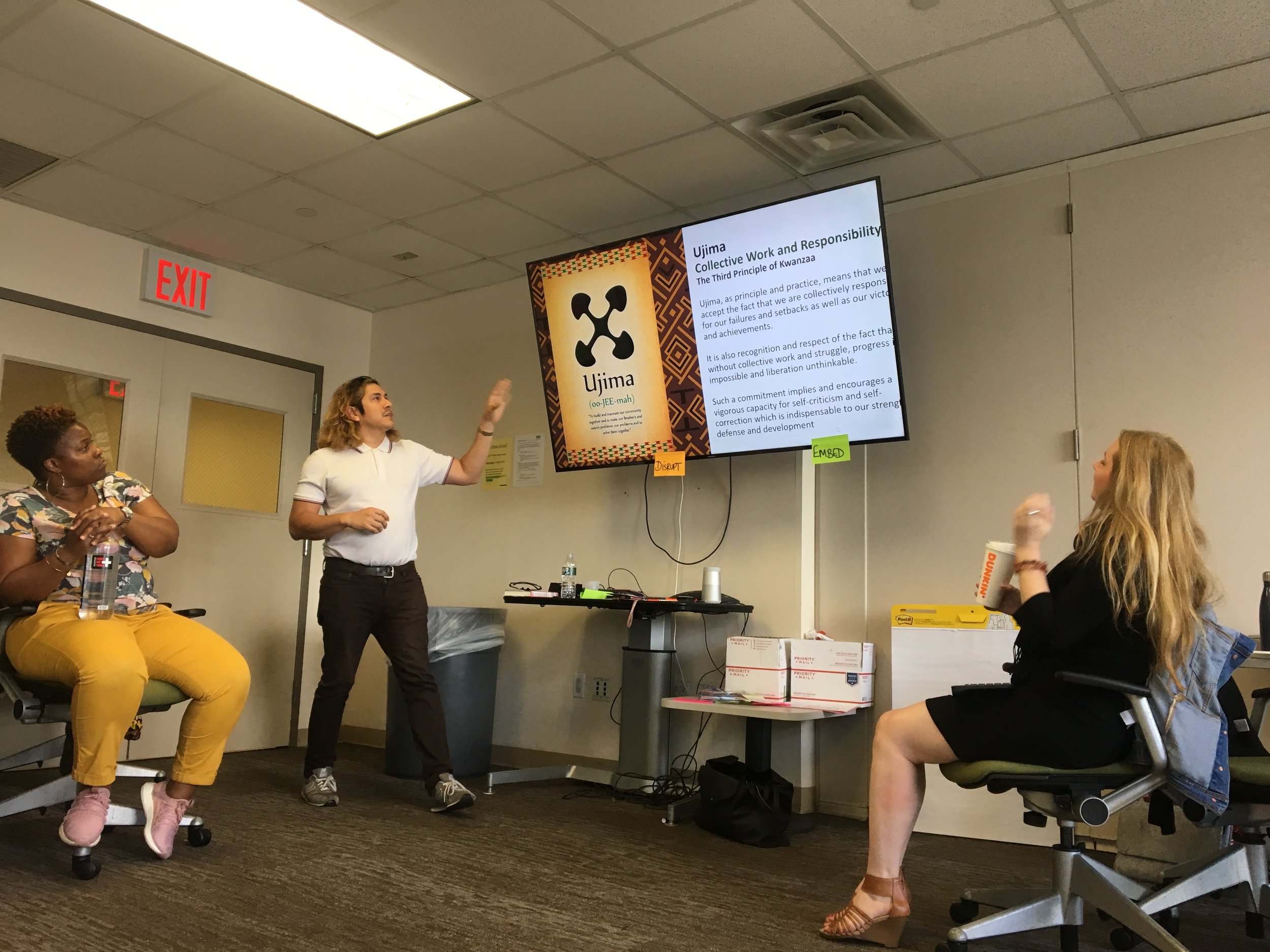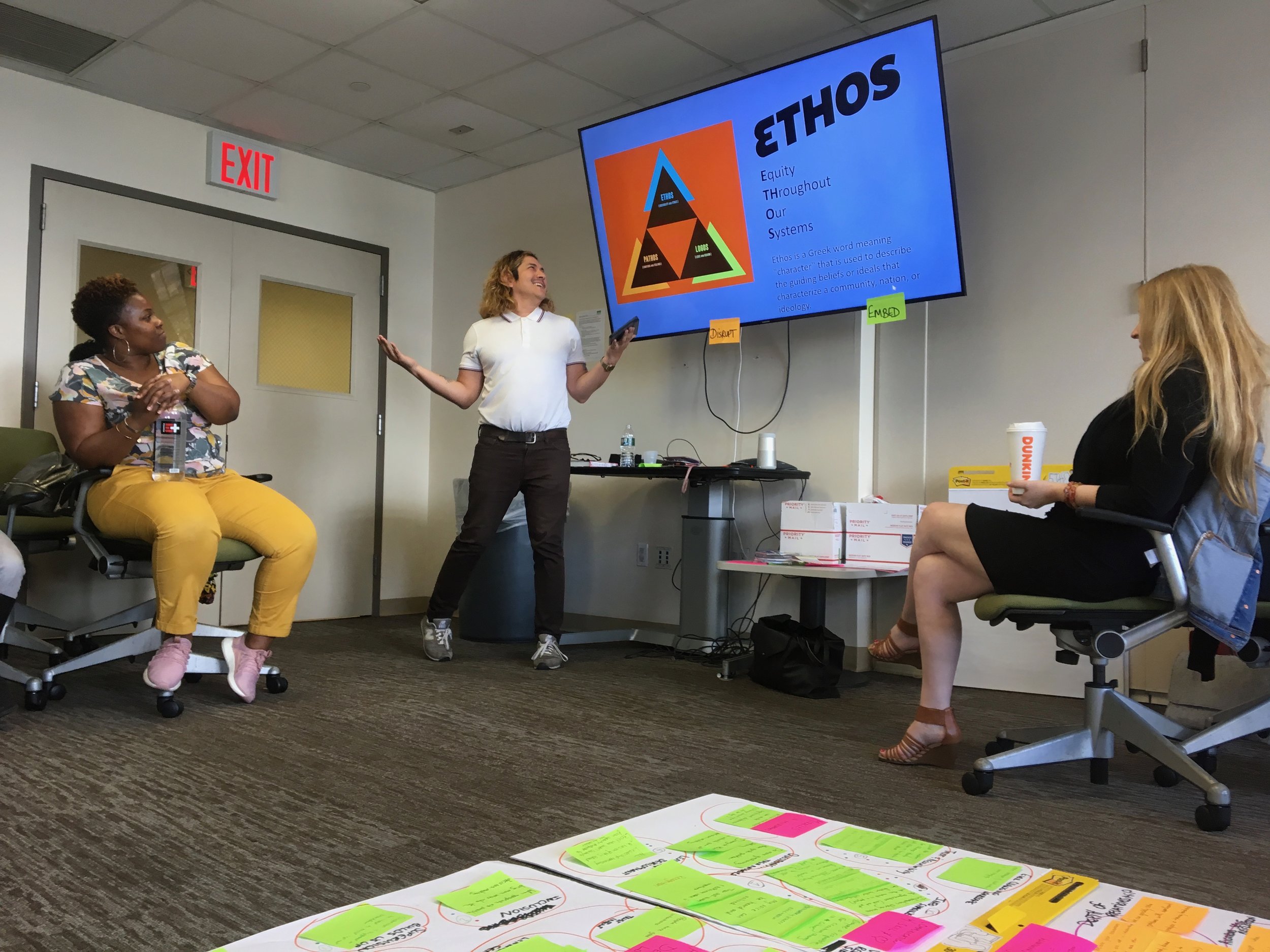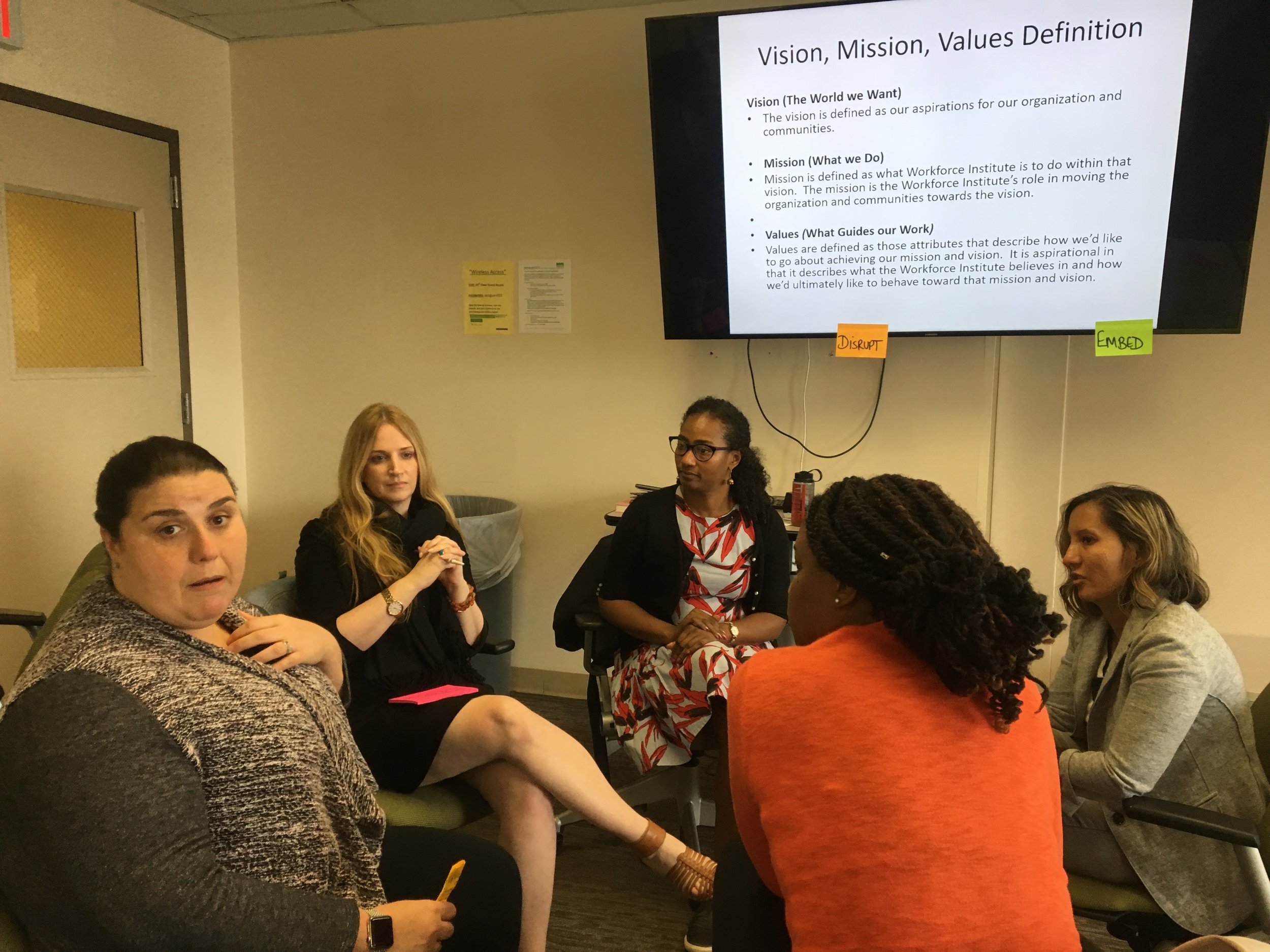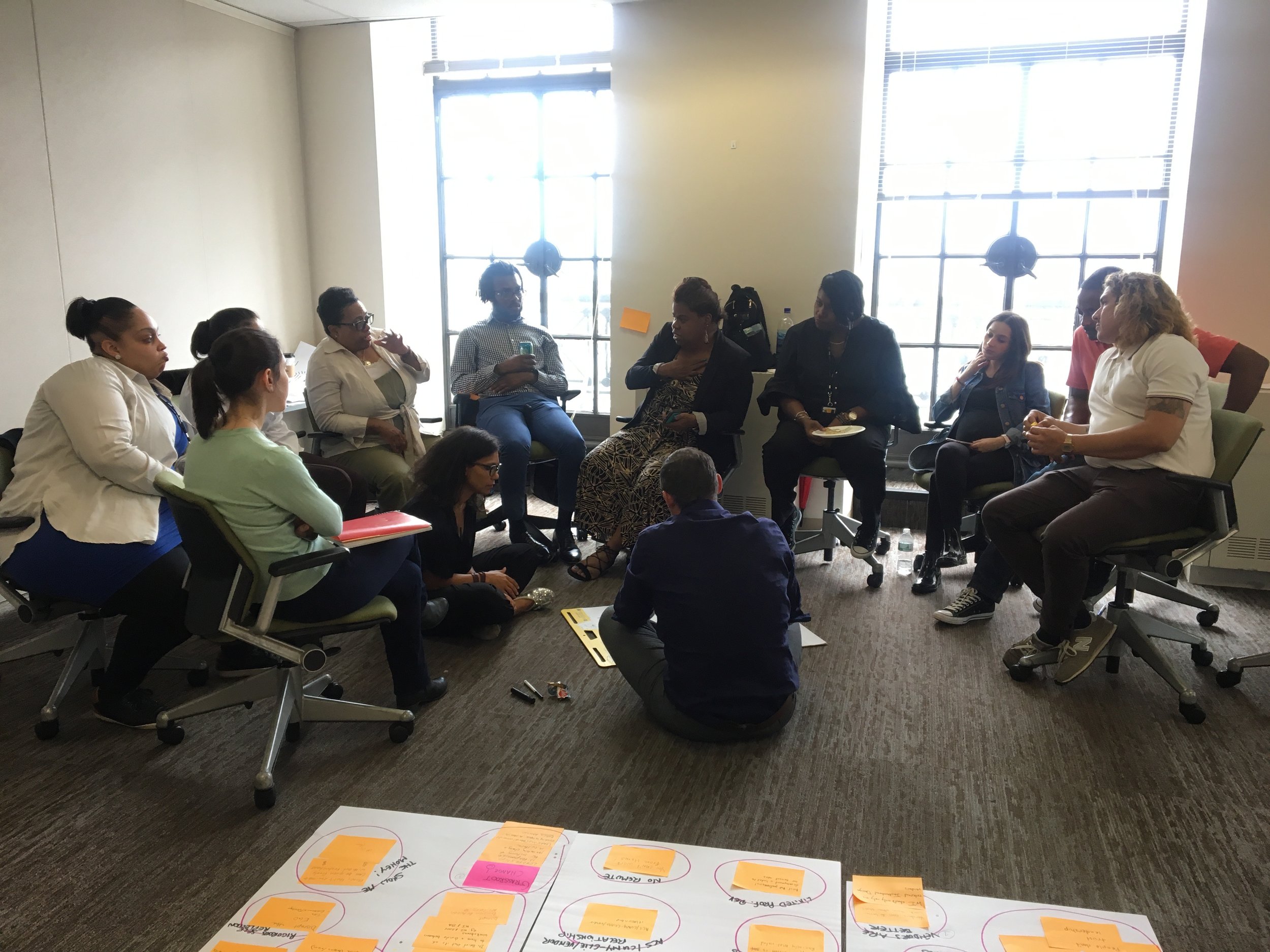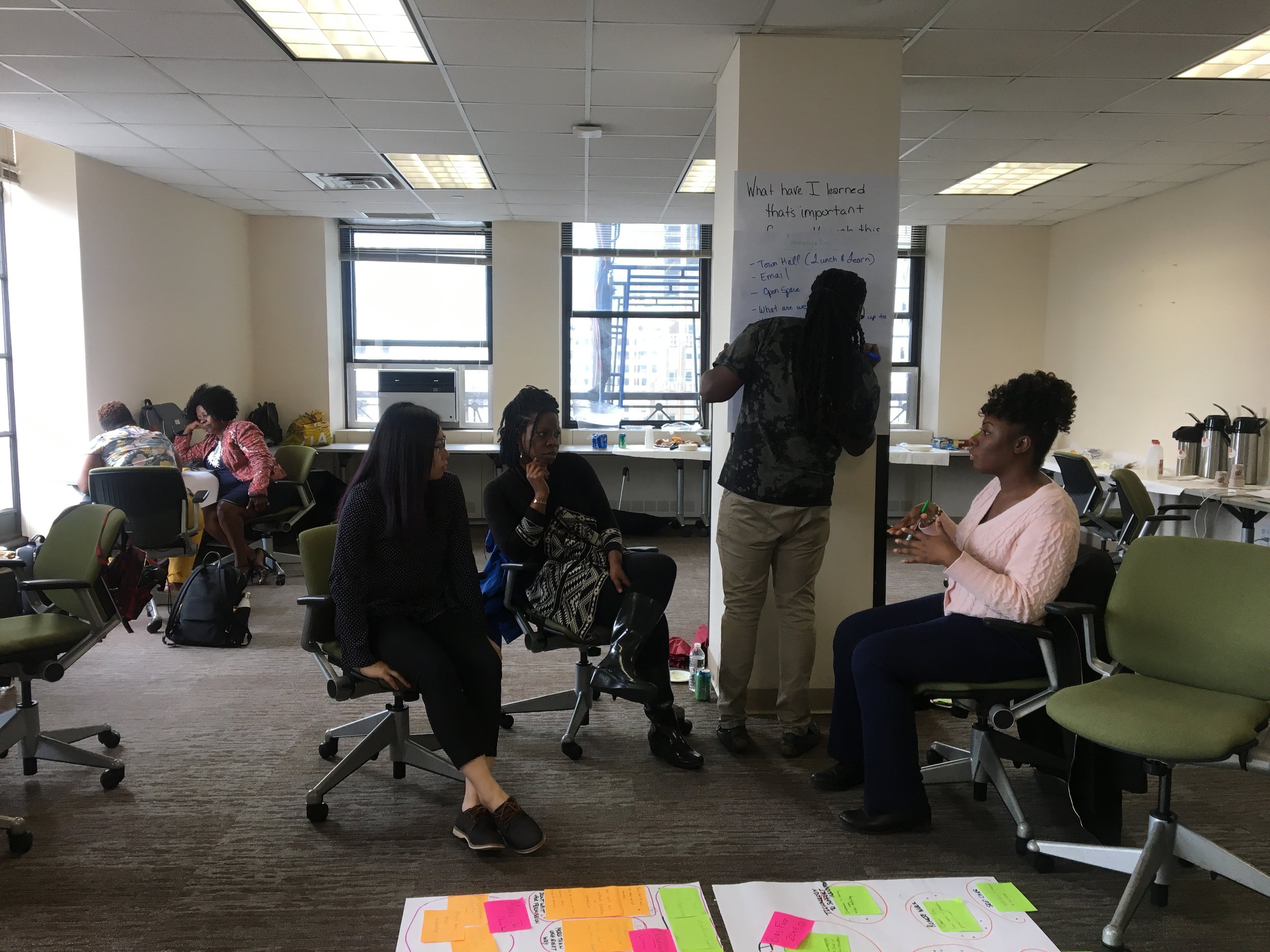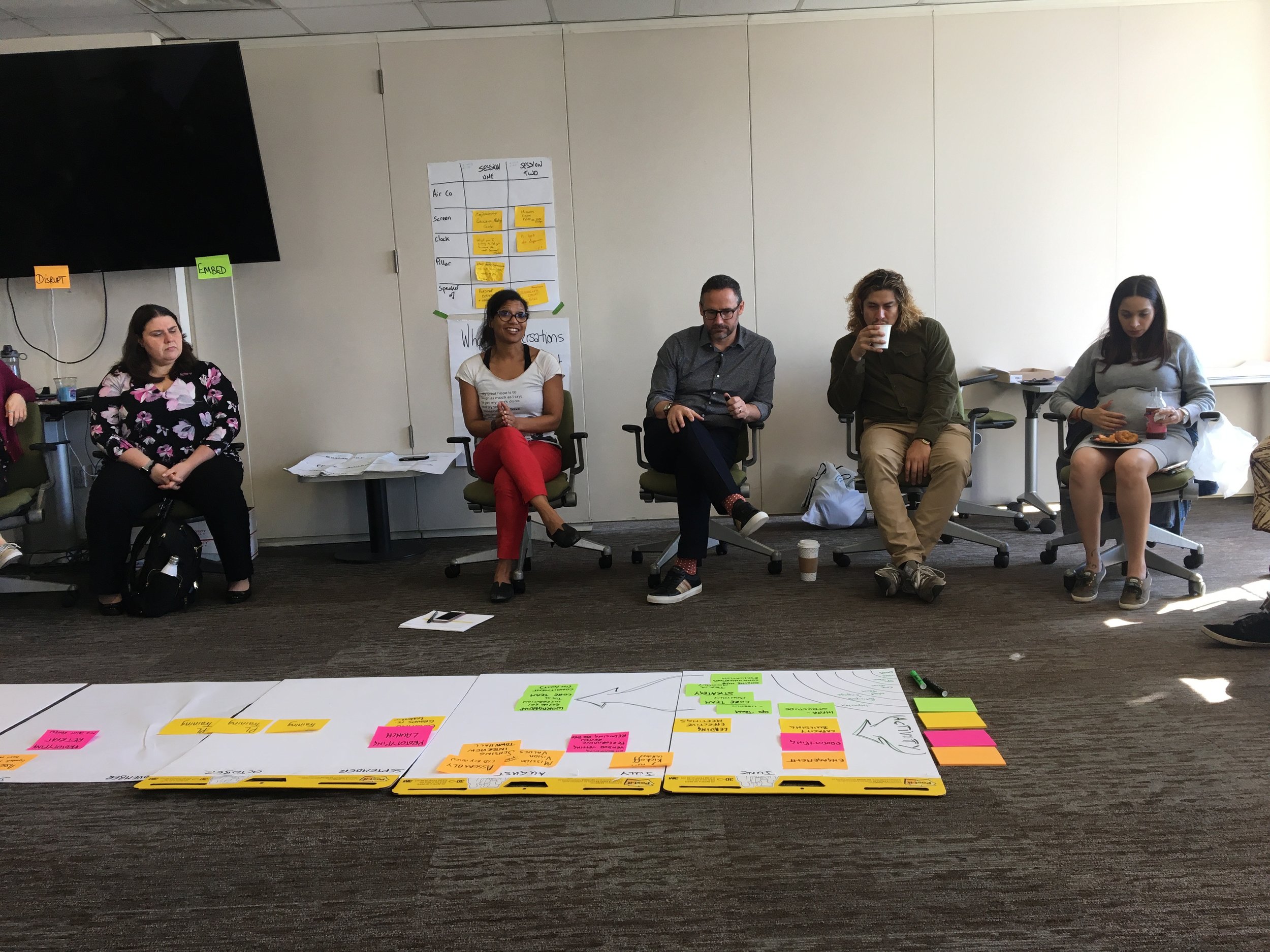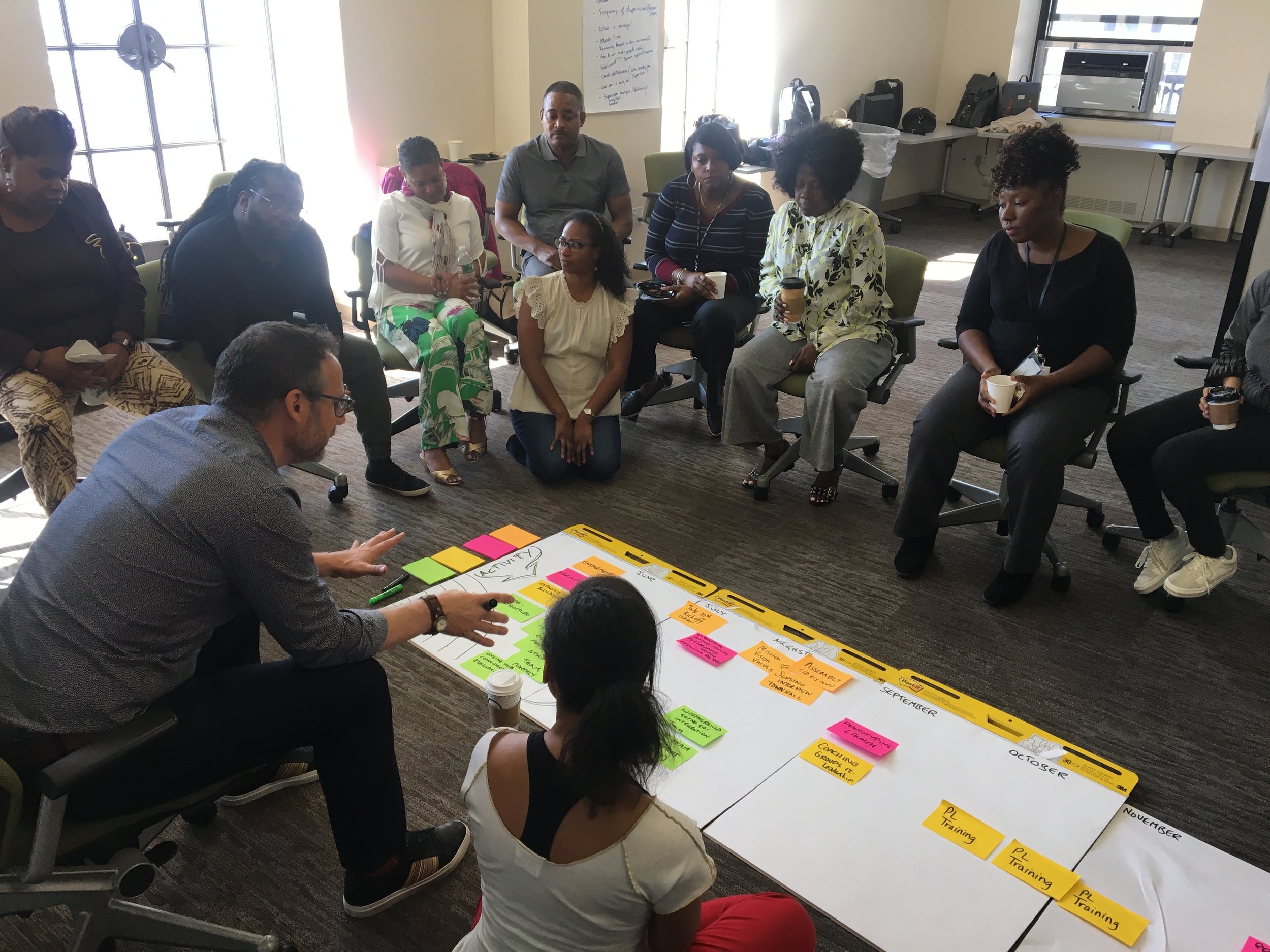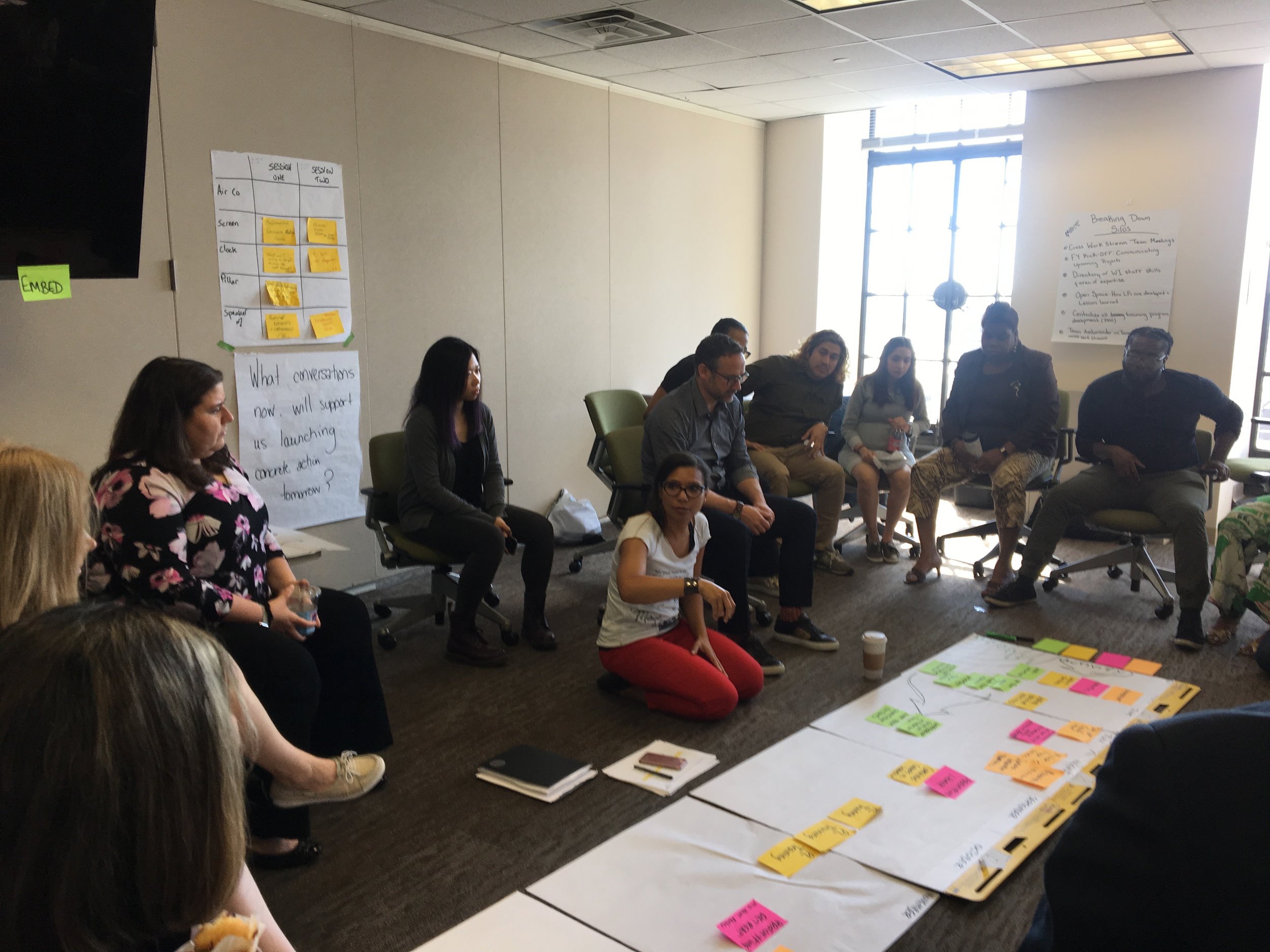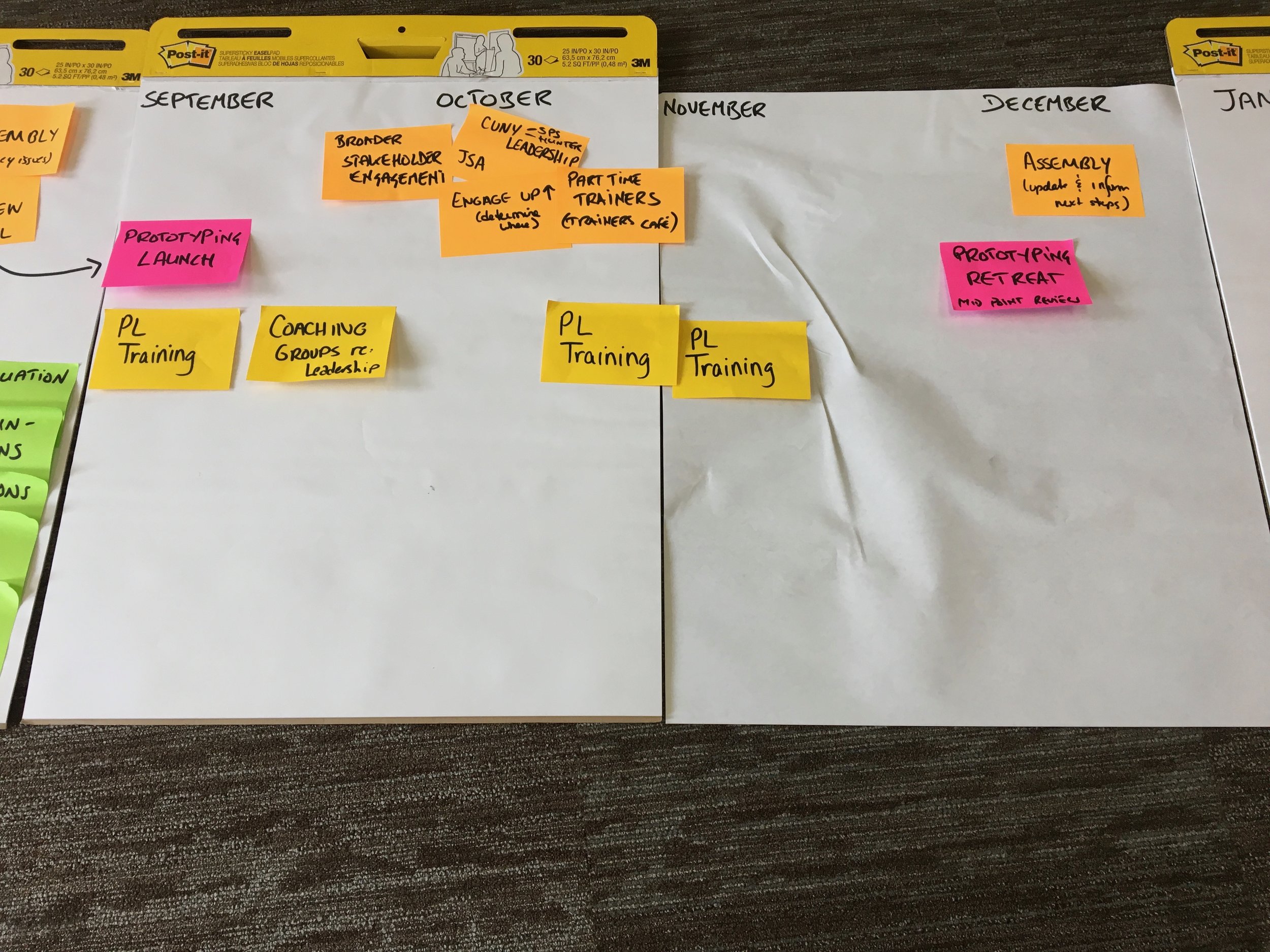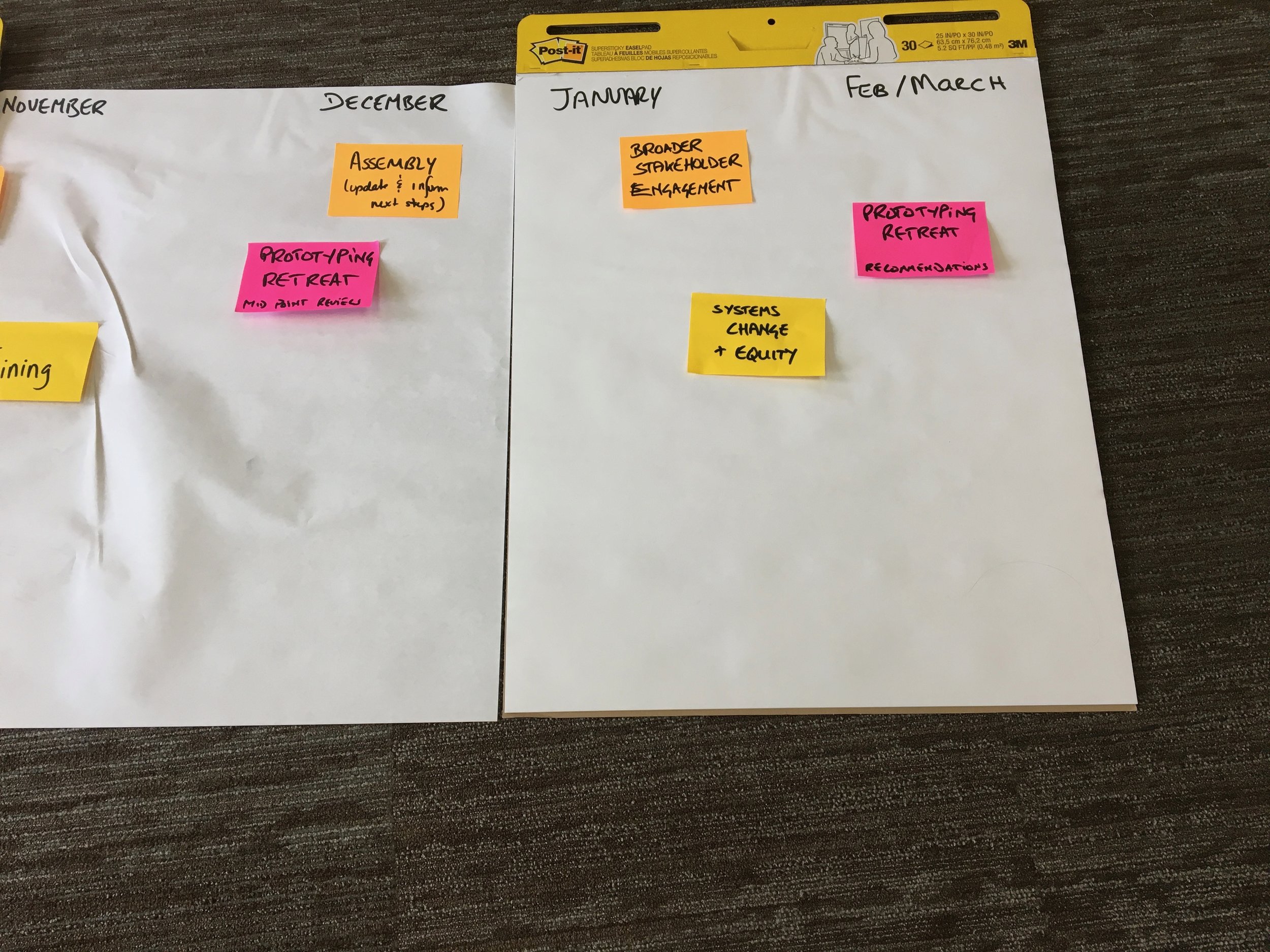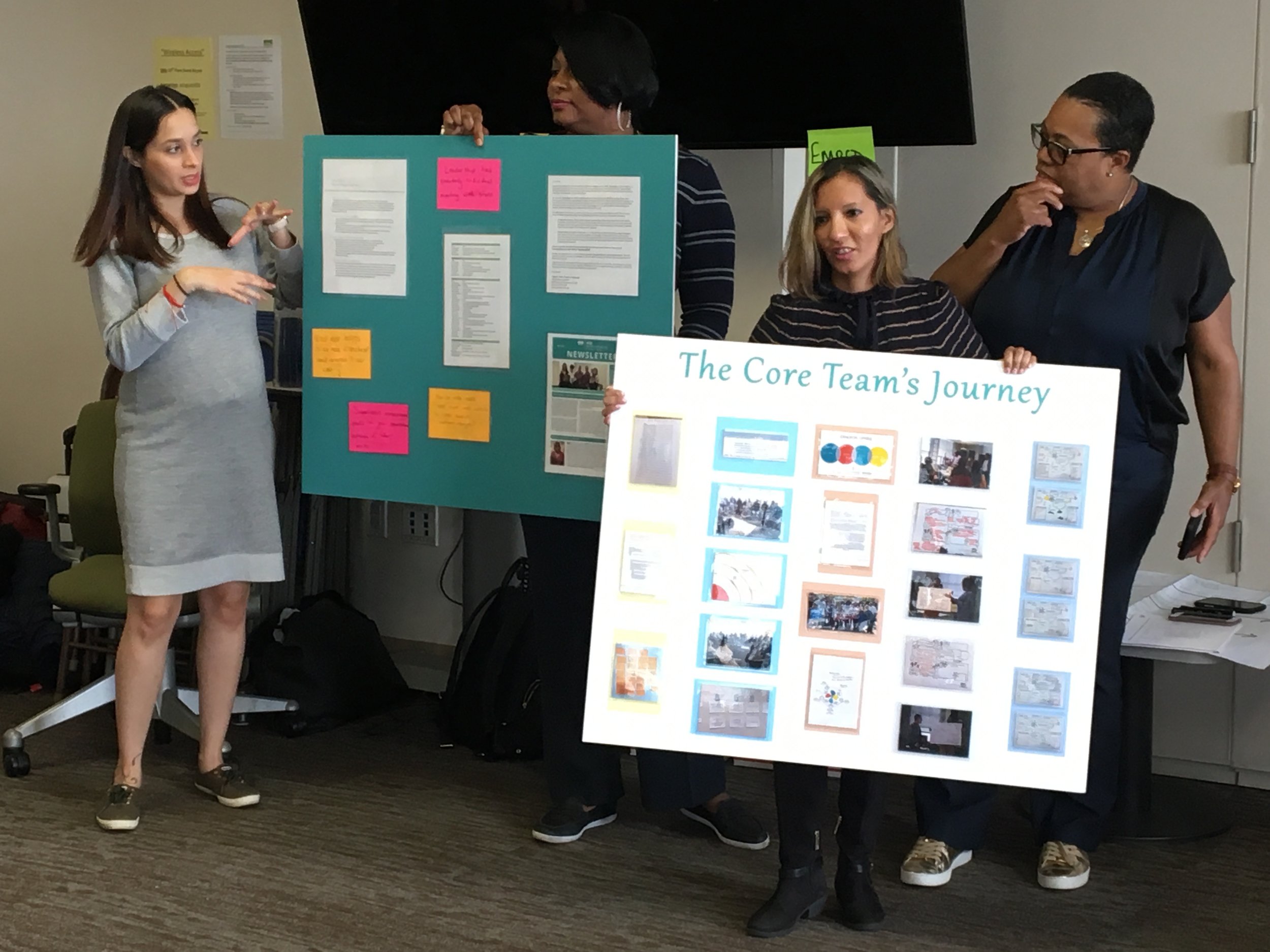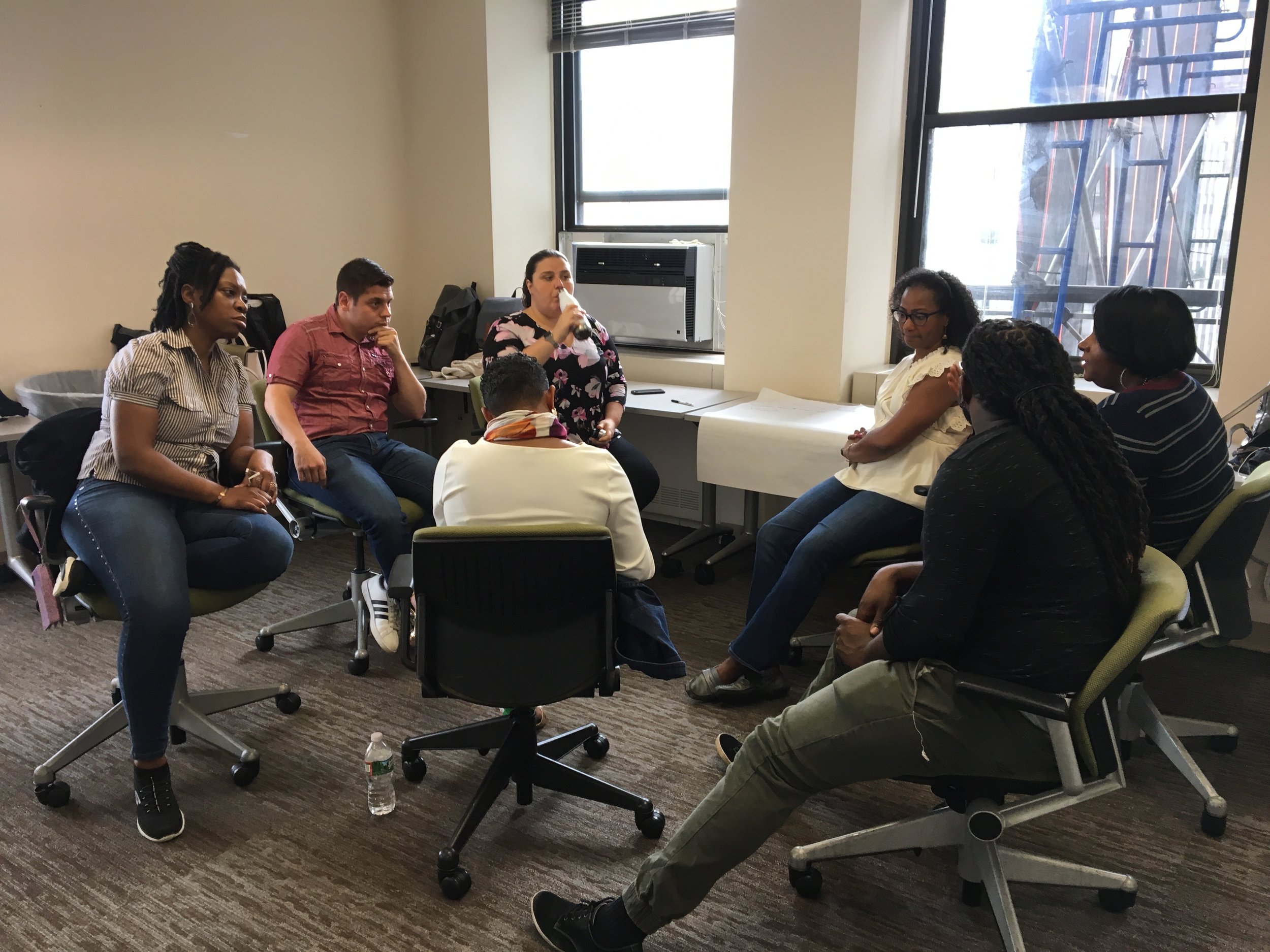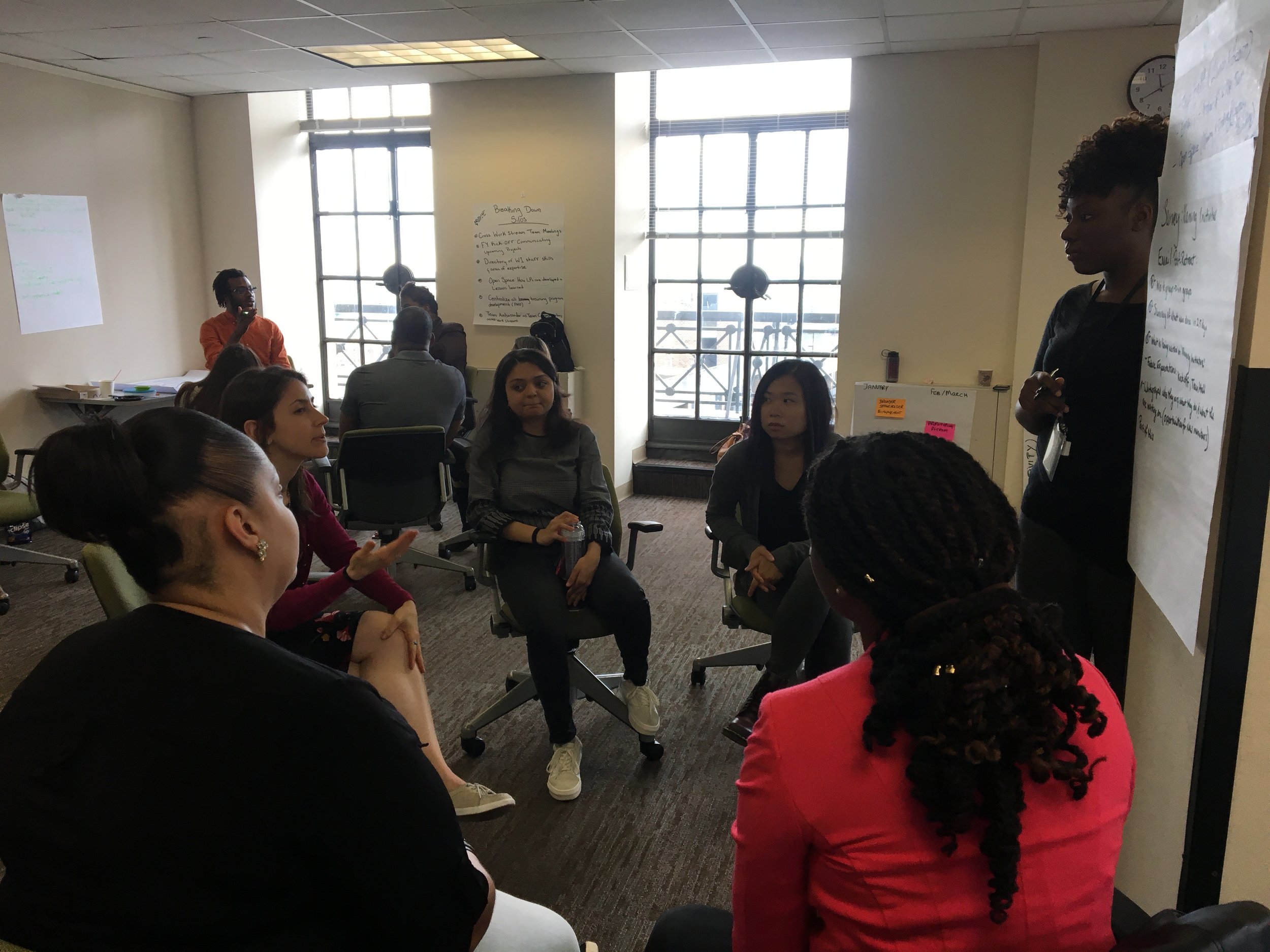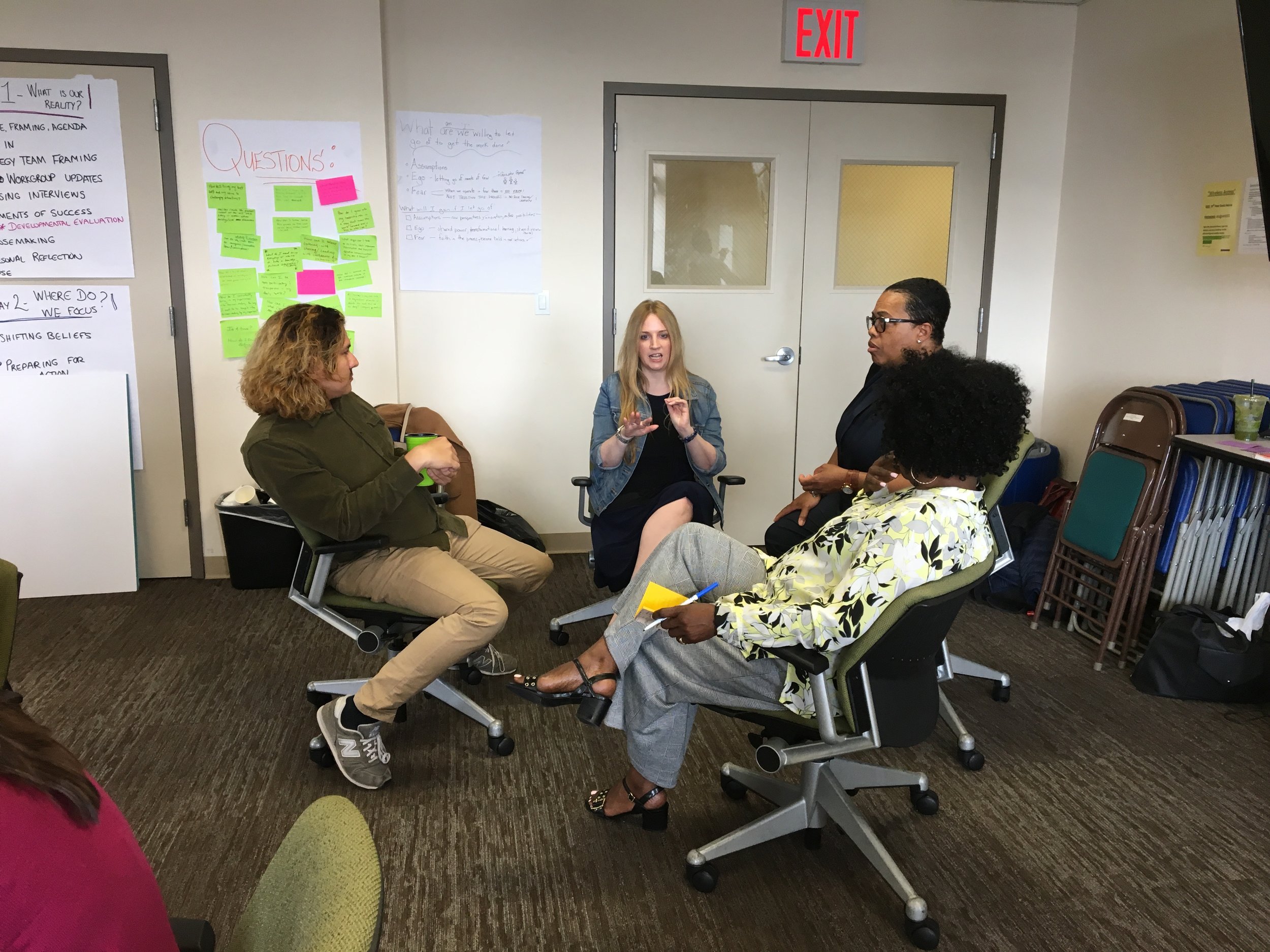 Further train in participatory leadership worldview, mental models/theory and methodologies to increase capacity to implement organizational change

Integrate the learning from sensing interviews and other activities to build a bigger picture understanding of Workforce Institute current reality

Co-create a purpose and roadmap for the next period of work (6-12 months)

Identify & launch action (i.e. experiments, participatory events, further capacity building) based on the roadmap
What is our reality?
In examining our current reality as well as the potential future, we want your perspectives. This is about expanding our capacity to meet the times. We are learning about ourselves, our structure, our dynamics…
We are an innovation project. Our job is to push beyond the status quo. This retreat is important as we are at a pivot point where we have learned enough to take actions rooted in needs.
Check-In: what question, if asked, would move you in your journey?
OVERARCHING THEMES
Incorporating what we do here [WI] in the day-to-day and taking it out.

Space to listen.

Personal accountability.

Need for self-reflection.
making sense… together
Q: What do we dream possible for this initiative?
ihop & pancakes - we have so much engrained and developed at WI that, regardless of leadership, the structure will live on.

The highest levels of leadership model what we want to see.

Open, transparent communication from the top down.

To create a space where people could take a risk and learn and feel supported.
Stay connected across the different organizations and stakeholders.

How do we have equity at the centre of all that we do and how we show up?

How do we engage and intentionally give opportunities, guidance and training to those across work streams?

Have a culture shift where we feel safe to ask questions and, in turn, receive transparency in communication.
BLINDWALKING
What information did you get from this exercise about how you work at Workforce Institute?
Learning based on others / Imitate what we see.

Assume our role and internalize quickly.

Stay within the boundaries.

Our perception informs how we interact.

A lot of care and concentration on both sides.

As it got more complex, we got closer to it… but that heightened the complexity.

Assumption that closing the gap is the best solution.

Close versus covering the gap - lets get rid of the cracks. Is this helpful?
WHERE ARE YOU ON THE LOOP?
"Everything's Cool"
"Houston, we have a problem…"
"Holy Cats!"
Trailblazer
New or Failing
Solid
Building New System
What beliefs do we need to disrupt or further embed at the Workforce Institute?
<
OST: "What conversations now will support us launching concrete action tomorrow?"
Empowering decision-making

What are we willing to let go of?

Communications

Roadmap of the next 6-12 months

Mission, Vision, Values

A look into supervision

Breaking down silos
Check-in: HOW are you today?
Excited to see what will emerge

Feeling the brightening of the day

Committed to the process

Hopeful

Curious

Looking forward

Grateful to be a part of this process

Honoured and hopeful for the future

Cautiously optimistic

Grateful & feeling the weight of this process

Optimistic and mindful

About time!

Motivated for the future

Looking forward to next steps
OST: "What do we need to set up now so we can work together going forward?"
NEW Work Groups
** as of Core Team Retreat II (June 12-14, 2019)
#CommunicationsSquad - Kate, Marc, Kay, Francesca & Cheryl

Open Space - David, Zach, Tisa & Francesca

Authentic Relationships - Maha, Hillary, Mark, Alexandra & Francesca

Evaluation - Adrian, Cherika, Alexandra, Tisa, Sabrina & Soni

Mission, Vision & Values - Patrica, Carolyn, Michele, Adrian, Chrysetta & Cheryl

Participatory Leadership Definition - Mark, Adrian, Tisa, Keith, Cheryl & Sabrina
CLOSING
What momentum you are carrying from this room?
Seeing people motivated and optimizing their own potential

Commitment to change

Ambassadors of this work

Encouraged by energy and commitment

Inspired by co-creation

Wonderful opportunity both personally & professionally

There's hope in creating change

If we do the work in this room, there will be a ripple effect into families and communities
Anticipation of doing

Pioneers in this work in NYC - the spark is catching fire

How everyone has shown up

Helping to create the newness

The impact that we can have

Sense of connection and purpose

Opportunity to shift the system

Preciousness of you all taking the risk

The audacity of what we might take on
Debrief Meeting with Core Team:
Wednesday, June 26th // 10am-11:30am EST